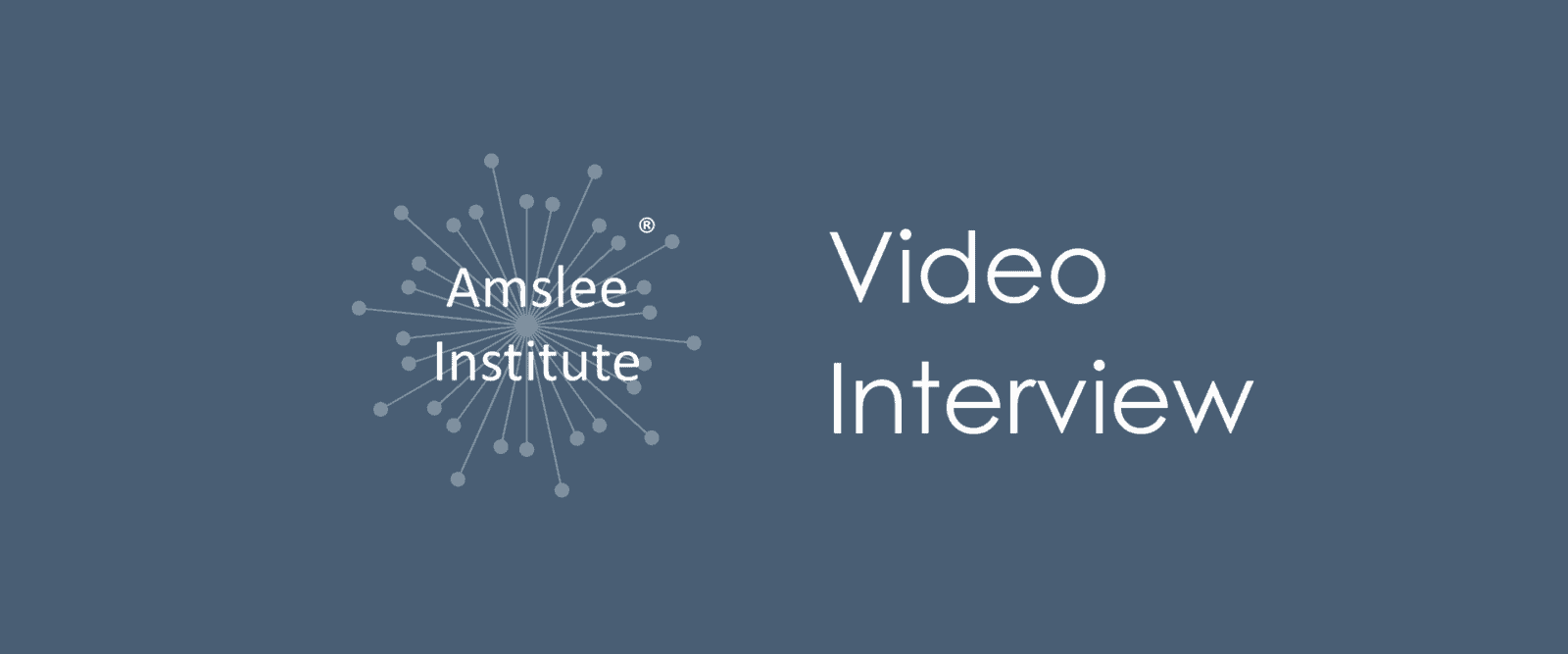 Contributed By:
Amslee Institute on June 20, 2018
Dr. Formy-Duval has worked with children and families for over 15 years in schools, hospitals, community agencies, and is currently in private practice. As an adjunct faculty member of Amslee Institute, Dr. Formy-Duval is the faculty instructor for the Understanding Children, Positive Discipline, Stress Management, and Self-Regulation courses.
With years of experience in psychology helping children and families, what made you interested in teaching 4 classes at Amslee Institute?
Dr. Formy-Duval: I know how hard it can be to find good nannies as I myself have 2 children and work. I wanted my kids in my home with one person and it was hard to find the right person; we went through several people. I had a hard time finding quality people and when I heard about Amslee, I agreed with the goals of being able to help Nannies have the qualifications families want in order to watch their children. I thought these courses were a good match with my experience and training.
What things should families do with children during the summer when the kids are out of school?
Dr. Formy-Duval: A lot it depends on whether you are a parent who works and has a nanny or one who can stay home with their kids. It also depends on the age of the children. Changing the schedule can be stressful, but summer can be a really fun time to reconnect with your children in a way that is less structured. Children can struggle with the transition of not having the same packed schedule they have in school where they are told where to go and what to do. The free time of summer or summer camps can lead to boredom. The kids complain, and parents feel they need to entertain their kids. But, boredom is developmentally good. Give kids time to be bored and they will creatively fill the time. It may take a few days of enduring the complaining but send them off to play or give them options of what they can do.
What roles do social media, being on the phone, video games, and chat rooms have on their behaviors?
Dr. Formy-Duval: Electronics are embedded in our day to day life and we are welcoming technology in our homes in so many ways. It can be hard to understand how much exposure to technology is too much or if it's bad. There is a wide spectrum since some families allow unlimited access while others have strict rules. It's unrealistic to think our children won't be exposed to and use technology. It can be great for entertaining and web-based education. I think the key is to figure our how social media and electronics can be used as a tool but don't use it to replace healthy physical and educational activities. It's a matter of moderation and for older kids, being on the phone is a great way to stay connected through text messaging. I do really caution parents about social media apps like SnapChat, Instagram, and Facebook. A lot of kids can't manage the social nuances of these apps – that is, arguments and fights can be viewed by 300 people and blown out of proportion. As adults, we struggle with context and have a hard time with it too. I am really cautious with social media and believe they should be limited to older children. However, but messaging and face timing can be a lot of fun at younger ages too.
What are some ideas for parents to re-connect with their kids?
Dr. Formy-Duval: Most of our time with our kids is spent on instructional actions – telling them what to do like brush their teeth and get their shoes on. One of the best ways to reconnect with our kids is sitting down and asking them to tell us about something they are interested in. Now, this might mean that you have a 10-minute conversation about Minecraft or Pokémon or Daniel Tiger or something else you aren't interested in, but it is worth it. Take the time to put your phone down, make eye contact, and listen to what they are saying. If parents pause and pay attention, it's a great way to reconnect and only takes 5 to 10 minutes a day. Actively listening really goes a long way.
In our culture, parents and kids are stressed. What can we do to help?
Dr. Formy-Duval: We are a stress society and kids inherently feel the stress from their parents. We need to share stress management tools like helping kids take deep breathes, pausing, counting to 10, and being physically active (running, going up and down stairs, doing jumping jacks, or stomping feet). I really encourage parents to teach our children more 'feeling' language ("tell me how that made you feel" and "it sounds like that made you feel frustrated). When we feel stressed there is usually something around us that needs to change. We have to help kids understand what is going on inside of them, so they can use coping skills. We also need to make sure they have really good habits like getting enough sleep, drinking enough water, having balanced meals, and getting enough physical activity to proactively manage stress.
If you can share one more thing, what would it be?
Dr. Formy-Duval: In this day and age of 24 hours news and information, I really want to caution parents and childcare providers to remember we have our phones on all the time and often televisions are on in the background. We should focus on allowing our kids to keep their innocence. Children don't need to know about mass shootings and other adult events on the news. As parents, we are anxious in many ways about the state of the world and many parents are reacting by holding their kids close. Kids need to be allowed to play and to have some freedom. Research shows that our kids are safer today than ever before so let's shield our young kids from traumatic events that they may not understand. Kids who fear danger at any moment may have anxiety and we want our children to preserve that innocence and enjoy childhood.
Thank you, Lauren, for this session as our first Facebook live video!
To learn more, an Understanding Children course is available with enrollment in the Basic Childcare program.
The US Nanny Institute provides online childcare classes with certification programs based on a curriculum specifically designed to advance the skills of Nannies and Sitters. The Nanny Institute has over 30 college faculty with a passion for education and childcare, bringing them together to help childcare providers gain practical skills and qualifications that benefit their careers and the children in their care.