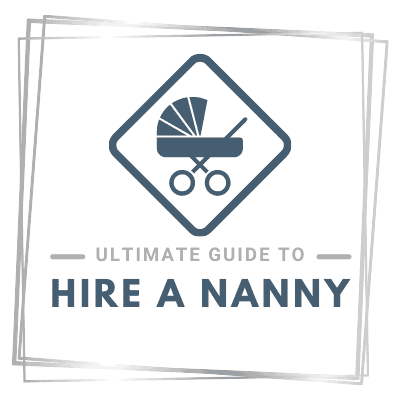 Contributed By:
US Nanny Institute on September 30, 2021
All nannies, whether part or full time, should have current CPR and First Aid certifications that must be renewed regularly, generally every 2 years. Nannies should also invest in childcare training that teaches age-appropriate growth, development, and activities from newborn through primary years. Nutrition, fitness, health, art, music, and communication courses provide practical skills to help nannies excel as in-home childcare providers.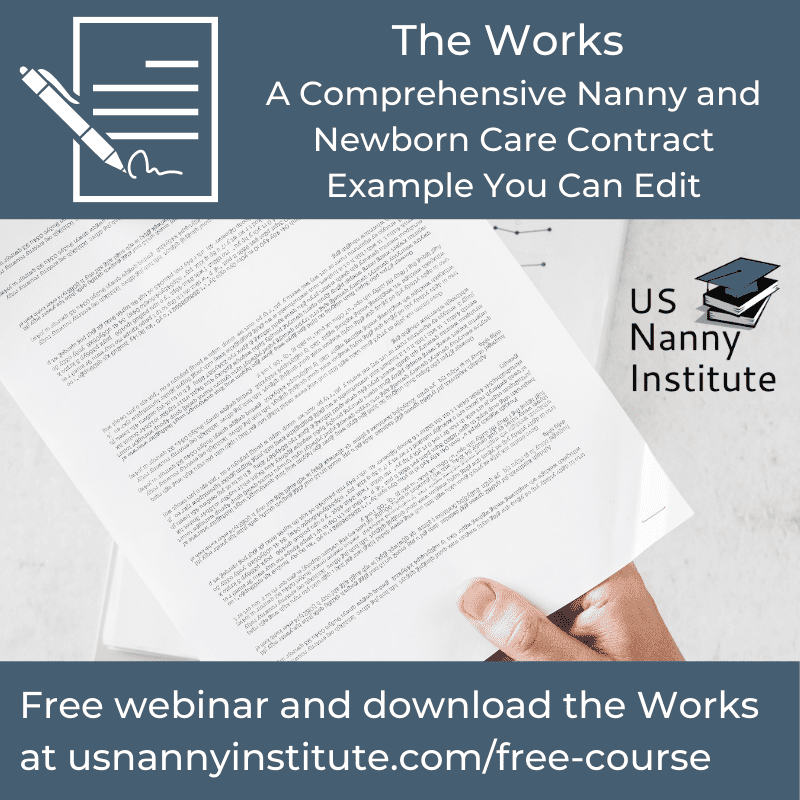 Nanny training and certifications are one chapter of an eBook to help parents find, hire and manage a nanny. The Ultimate Guide to Hire a Nanny eBook and webinar series covers nanny job titles and duties, cost to hire a nanny, nanny training and certification, working with a nanny agency, insightful interview questions, how to assess candidates and payroll, taxes and insurance.
Nanny Training
When reviewing nanny training and certification, take time to quickly investigate the training program's website and learn about the instructors and curriculum. Unfortunately, some 'professional nanny certifications' have little value as they can be earned or downloaded with minimal effort. The US Nanny Association lists training organizations on its website that are organization members of the Association and thus agree to the Code of Ethics and Professional Conduct.
Many colleges and universities offer degrees in child development, early childhood education and other child-related fields. Associate and bachelor's degrees are preferred by some high-net-worth families searching for nannies, and nannies with these qualifications should earn a salary that covers a 2 to 4-year investment in education. Below an associate degree is the child development associate (CDA). This program requires 120 hours of formal childcare training and 480 hours of professional work experience in a group (daycare) setting. Most nannies opt for a Childcare Certification.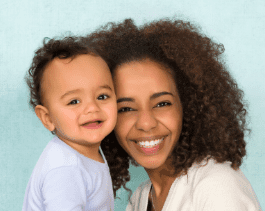 "We all want the best for our children and because there are no requirements for nannies to be trained or certified. There is an easy way to find top talent," shares Becca from Texas. "Nannies who are serious about their careers or learning how to excel as a childcare provider invest in childcare training and earn a US Nanny Association certification."
The US Nanny Institute (usnannyinstitute.com) is a professional trade school with affordable college-level training for nannies and sitters. With over 30 faculty, the US Nanny Institute developed a nanny-centric curriculum over 50 hours of online training (access 24/7). The curriculum aligns with the CDA and early childcare development programs and is tailored to nannies working independently in the home versus in a daycare. Faculty members include child psychologists, physician assistants, nutritionists, teachers, lawyers, and professional nannies so the resulting curriculum is both comprehensive and practical.
The US Nanny Institute offers 7 levels of training specifically designed for a Nanny career that matches the needs of parents and families. The Basic to Professional levels build on the previous level while the eLearning Facilitator and Newborn Care Specialist programs are stand-alone.
Basic Childcare Certification
Families and employers expect nannies and sitters to provide a safe environment when caring for their children. The Basic Childcare program ensures in-home childcare providers can establish and maintain a safe, clean, and healthy environment for children. The Basic Childcare curriculum includes courses on understanding children and emergency planning, as well as home, water and food safety. Courses also educate nannies and sitters on their legal requirements when working with children, provide skills to help nannies and children manage stress, and teach positive discipline skills to be used by nannies when children need help expressing themselves or the nanny needs to correct undesired behavior.
Intermediate Childcare Certification – Children grow and learn quickly, especially during the first 5 years of life, which is the focus of the Intermediate Childcare program. Building on the Basic Childcare curriculum, the Intermediate courses offer advanced instruction on early childhood development, child growth, and health. The curriculum focuses on nutrition, motor skill development, and enrichment activities including reading and
Advanced Childcare Certification – Many parents understand the importance of music, art, fitness, and helping with homework so their children gain learn and thrive. As children reach these milestones and gain a bit of independence, they need more support academically and emotionally. Specialized courses in the Advanced Childcare program teach nannies how to engage with children in a way that makes learning more fun. Nannies also gain better communicating skills with children and families.
Specialist Childcare Certification – Family assistants and household managers are increasingly popular with families and employers. Not just a nanny, family assistants can support special needs including medically required diets. Building on the Advanced program, the Specialist curriculum includes how to work with children at risk and special education environments. Family assistant jobs have elements of household management so additional training in etiquette, scheduling, and pet care is provided.
Professional Childcare Certification – The Professional Childcare Certification shows that a nanny has successfully passed a rigorous training program that builds on the Specialist program and includes child development theories, multi-cultural activities, current trends in childcare, and human brain development.
eLearning Facilitator – The eLearning Facilitator program is a stand-alone program that provides practical skills needed to manage multiple children throughout an academic week with activities that support learning and the child's overall growth and development. eLearning Facilitators primarily work Monday through Friday as they are the central core to implementing the schedule and logistics during the workweek.
Newborn Care Specialist – If a nanny plans to work exclusively with newborns, consider a Newborn Care training and certification program. Many parents seek Newborn and Infant Care Professional (NICP) to help navigate the first year. Newborn and Infant Care Professionals primarily work during the first 12 months of a child's life and help families learn best practices and help establish schedules. Many Newborn and Infant Care Professionals work overnight and/or as consultants to assist new parents.
The US Nanny Institute provides online childcare classes with certification programs based on a curriculum specifically designed to advance the skills of Nannies and Sitters. The Nanny Institute has over 30 college faculty with a passion for education and childcare, bringing them together to help childcare providers gain practical skills and qualifications that benefit their careers and the children in their care.