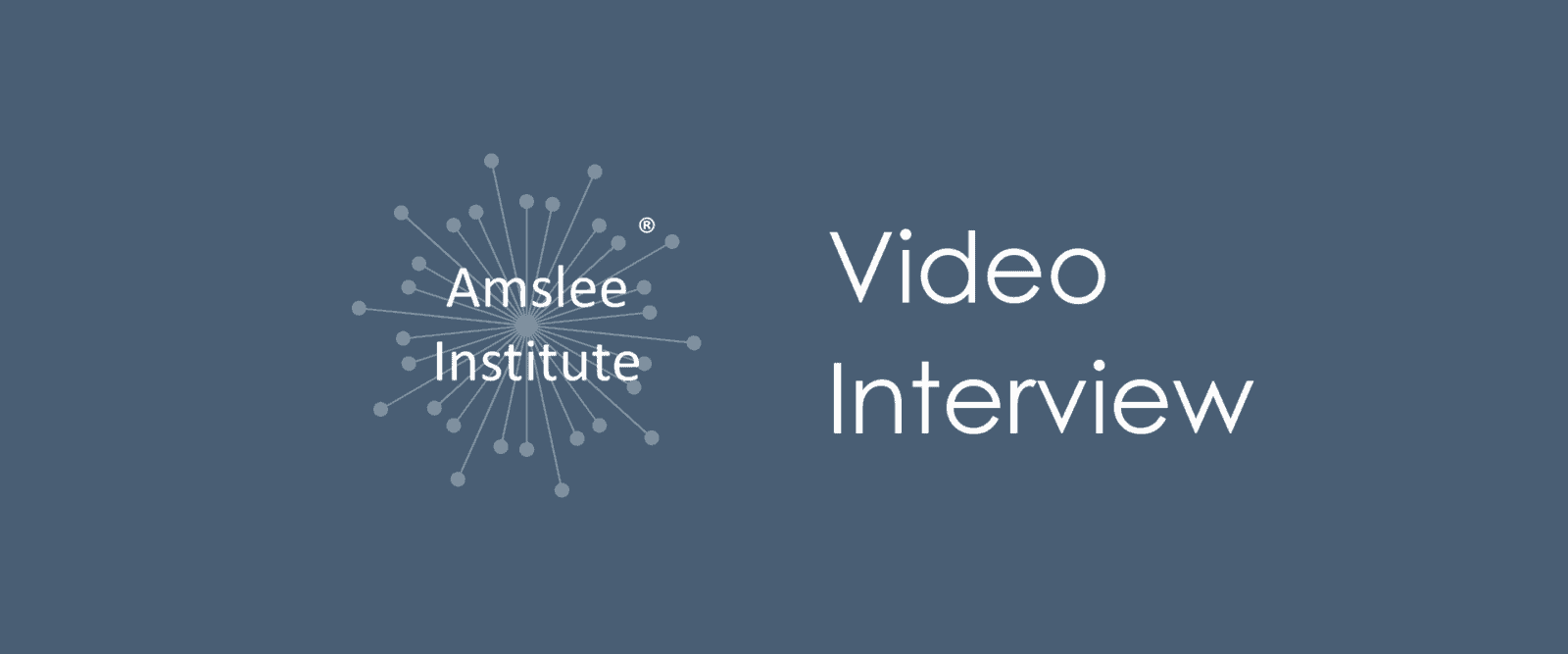 Contributed By:
Sue Downey on July 18, 2018
Sue Downey, owner of Nannypolooza welcomes Amslee Institute, a new training organization for Nannies and Sitters. Amslee Institute is a silver sponsor of the 2018 Nannypalooza East Conference in Philadelphia on November 2-4.
Sue: Are we introducing you and Amslee Institute to the nanny community? It's a whoo-hoo moment, right?
Elizabeth: Yes, it is our big reveal! Amslee Institute worked with the Department of Education and is licensed by the Commission for Education. One of the requirements is that you aren't allowed to talk about anything until you get your license. We got the license at the end of January, so all of our faculty and nanny partners had to keep everything secret and then all of a sudden, we popped up. We've been working behind the scenes and are now excited to learn more from the nanny community. Thank you so much for welcoming us and giving us an opportunity to meet people
Sue: We are thrilled to have you and are always happy to have support from people who believe in quality care. I know that you care because you are in the training business and professional development is important for nannies. It's not just for people getting started but I know you can share resources for those getting started, but also for continuing education, which is what Nannypalooza is all about.
Amslee Institute is licensed in Florida, but you provide training all across the US, right?
Elizabeth: Yes, think about it like Penn State or Pennsylvania University as we are a technical trade school. People asked who you get the diploma through and the answer is us [Amslee Institute]. We went through all the rigor to be an official college level program with faculty, diplomas, and student support services. We are based in Florida, but our programs are available nationwide and are recognized nationwide. That's one of the things that different about what we are trying to do.
Sue: Excellent! When I heard about Amslee, I did check it out because it really did pop up out of nowhere. We talk a lot about training and there aren't a lot of credentialed programs so this is a nice opportunity for nannies.
Amslee has modules or levels of training, can you share a little bit about that?
Elizabeth: Absolutely, so the way the programs were build, it's like doing your freshman year, sophomore year then junior and senior year. In this case though, we have 5 different levels that starts with the Basic Childcare Diploma and Certification. The Basic program has 10 hours of classes taught by faculty experts and it focuses on understanding children and child safety. The Basic program comes with job support on how to write a resume and how to job search and interview. But what's unique about Amslee programs, is that it's not just about classes, quizzes, and proficiency exams. We have all of that but there are other requirements. In order to graduate, you must have First Aid and CPR, a high school diploma, and a least one reference for the Basic level.
The faculty for the higher-level programs build on the course from the lower levels. The second level is called Intermediate and focuses on part-time nannies. The Intermediate level covers all the age appropriate stuff. So we have a big class on newborns and infants, we have a class dedicated just to toddlers, then preschoolers through all the age appropriate levels. At this point, you have to have childcare experience, which has to be paid childcare experience for someone who is not a family member. The third level focused on full-time nannies requiring more experiences, references, classes, and proficiency exams. We have level four and level five requires 50 hours of training, pass 5 exams, have 2 years of documented work experience, and 5 references. So, it's not just classes with certification, it's truly a curriculum designed with 5 levels to really elevate the nanny profession, defining what it means to be a Sitter or a Nanny.
Sue: You can take the programs all continuous or you can take the first one and wait awhile, then take the next one. You can do it at your own pace, right?
Elizabeth: Absolutely and we built it that way for that reason. If you are already an experience nanny with 2 years of experience and you want to bump up your knowledge, can learn from our child psychologist or our nutritionist or physician assistant. You can enroll in all 5 levels at one time and save some money as you only pay one enrollment fee. If you aren't quite there yet, either financially or you don't have the time to commit or the work experience required, you can break it up into each individual level. You can complete them at your pace over 6 months or years, whatever works best for you. Our programs are 100% online from enrollment through completion, you can do them anywhere and at your pace.
Sue: That's awesome! One thing you mentioned were your professors. I was really impressed to see who teaches the classes. There are a lot of people with advanced degrees, these aren't just the mom down the street teaching these classes or even other nannies.
These are college professors, right?
Elizabeth: Absolutely, and this is one of the differences with a licensed technical trade school. Our faculty members have rigorous requirements with a minimum of a master's degree and a lot of them have PhD's and other training. Of our faculty members, 9 of them were nannies at some point in their career and they have to have 5 years of experience. So, when you take the Children and the Law class, it's taught by a lawyer. When you take the Understanding Children class, it's taught by a child psychologist who works with children every day. The Nutrition classes are by a licensed dietician who's worked in school or childcare environments. That's one of the things that was challenging about getting licensing but also one of the reasons we wanted to do it. We wanted faculty as the backbone of the programs.
Sue: Another thing that was impressive to me is that Amslee is a Nanny school. After students graduate, there is support there as well, right?
Elizabeth: Yes, we have partnered with nanny agencies and industry organizations as well as invite families and students to share their information, so we can match them up for job services. As much as possible, we are in the industry not only to help people get the training and education but also to have the support they need to find that next job. Students are motivated to learn the skills to qualify for a premium job or have experience and want a tool to ask for a higher salary. We work with them one-on-one through coaching to help them achieve those goals.
All online colleges are required to provide student support. Amslee meets all these requirements including meeting with faculty through Skype and calls and student chat boards. We really want engagement, so we learn what's working really well and what we can do to make it even better.
Sue: I'm not sure of this answer – how are you accredited?
Elizabeth: So, there are a lot of accreditation agencies out there and it's very confusing. You can go online and purchase an accreditation and the Department of Education has been trying to minimize that practice. If you have an accreditation not approved by the Department of Education, you are supposed to put a disclaimer that says it's not an approved accreditation body.
Amslee is so new, we are still going through the accreditation process. We are doing it correctly, but it's going to take some time. Our accreditation body is approved by the Department of Education. I'll be perfectly honest, it's a 3-year process. We re in it and we are committed but we are officially licensed and in the accreditation review process.
Sue: So, you are licensed in Florida and in the accreditation process?
Elizabeth: Correct. As an organization, we decided to stay true to who we are and go through the accreditation process in the right but longer, harder way than get an accreditation and have to put an asterisk next to it that says it's not an approved accreditation body.
Sue: You are attending Nannypalooza East and are teaching a class on Stress Management. We are very excited to offer this class. Self care is so important and a bit topic for nannies because I think we are busy taking care of everyone. We are not always good at taking care of ourselves and managing our stress. Thank you for being willing to come and share with us, I'm excited.
Elizabeth: I'm excited and thank you for the opportunity! I'm going to be perfectly honest and transparent, Dr. Lauren Formy-Duval is a child psychologist and she is the author of the Stress Management class. I am absolutely, and with her permission, going to hijack some of her content and some of that is what I'll be sharing when I see you in November.
Sue: That's awesome, we like hijackers. It's so much fun, everyone from your staff is going to want to come, then they will all be coming. You have no idea how much fun these are. You are in for a fun time.
Sue: Is there anything else to share about Amslee? It sounds amazing! If people want more information on pricing or how it works, they can go to the website right?
Elizabeth: Yes, everything is on AmsleeInstitute.com. We are building a frequently asked question document that's also on there. Every time we get questions, we try to put it up there to be completely open and transparent.
I want to share one thing we are trying to do to contribute to the community and get some engagement. Every Tuesday, one of our faculty members writes and shares an article. We are trying to create content and tools that are valuable. So, if any of you cruise through the classes or something has come up and you'd like to ask a faculty member to have them write an article, follow us on Facebook or let me know. They are at our community's disposal and we want to share what's important to you.
Sue: Here's a great question I didn't even think of. Are the credits transferable for graduate school or higher learning?
Elizabeth: Right now, the answer is sadly, no but it is in our 3-year plan. We are walking the walk to be here, a part of the community. First, we got licensed and got the programs out there, then accredited. When accredited, the classes may be transferred to other post-secondary schools [depending on the other schools' transfer requirements].
If you look at the curriculum, we did have some CDA (Child development) teachers and some early childhood education faculty members input. Several of our classes are a little aside for nannies, such as our classroom management class or learning environment class. These classes were specifically added because, in the future, these classes may transfer as towards a CDA program or an early childhood education degree. We built the program thinking how to build on what's out there and be an affordable trade school. We also want to help those going into other colleges, as well.
Sue: I'm excited that you have not only done all the work to be licensed and getting these amazing classes but how you are also going the next step. You have a plan which is good news for us as I like companies in it for the long haul. I like that you are thinking how to make it more flexible for nannies and that's great. Thank you.
Elizabeth. I really think there is a group of us who love nannies, love what they are doing, and want to contribute to making it even more of a respected industry. We want to fill the gap between the Red Cross class for ages 11 to 15 and an investment in a four-year degree that's a longer time and financial commitment. We want to be that sandwich in between.
Sue: Excellent! I'm preaching to the choir, but I'll say it again. There is no such thing as wasted training or education. Everybody learns in a different way to achieve your three year or five year plan. I'm excited to bring you into our community.
Sue: Now! This is what everyone is going to be excited about. I have a vision as I had this moment. This year, we are having two conferences – one on the east coast and one on the west coast. Now, I don't' know if you are a fan of hard core rap, like me, but I have lots of street cred. I was thinking east side, west side and trying to make that work into a theme. Tupac was a genius, beyond music, because he has this quote that has completely inspired me this year. He's quote says, "I'm not saying I'm going to change the world, but I guarantee that I will spark the brain that will change the world." What a great quote is that!
Elizabeth: That is magical!
Sue: It's a little bit more as he talks about how it's our job to spark in somebody else that's watching us. While we might not be the ones to clean up the mess the world is in right now, we are the ones responsible for sparking somebody else. We are the inspiration. Now, I can't think of a better quote for what I try to do everyday of my life! We are going to talk about the spark and how we are the spark. One thing that has resonated with me in the past few years, as a lot of nannies know, is that nannies are feeling dissatisfied and upset. No matter where you are on the politics, no one seems happy as everyone seems upset all the time about where the world is. I know that nannies take care of future leaders of this country and so we have the ability to spark the brain that could change this world. So, we have to be at our best.
Elizabeth: The spark is wonderful! It works on so many levels, right? We can be the spark for each other. We can be the spark for the families in our lives. We can be the spark for the children we get to work with every day. We could be the spark in simple ways or even grand ways, but we could do it together. I think it's beautiful! I'm excited to see the schedule of all the events happening on the west and east coast. I've heard so many amazing things from all the people I've met on what great work you guys do, how much you put into it, and I know there's a lot of people who really appreciate it.
Sue: Thank you! Sponsors like you are what make it possible. Thank you Amslee! Every Nanny watching, right now, go to @Amslee Institute on Facebook and like their page, maybe leave a message thanking them. I'm going to be sharing some their content and, but you should connect with them and thank them. Check out their webpage at AmsleeInsitute.com for more information and pricing. Liz is very available for questions and we'll have Liz visit again, I'm sure. We're excited and now you know the theme so let's share ideas on how to make it more fun. Registration is still open and thanks again Liz. Have a good night!
Elizabeth: Thank you so much, it was a such a pleasure. Have a great evening everyone!
——

About Nannypalooza. Nannypalooza helps unite nannies and empower them, no matter if they are a nanny for a year or for a lifetime, providing resources, support, and information. Nannypalooza hosts an annual conference focused on bringing high quality training to nannies at an affordable cost.
The US Nanny Institute provides online childcare classes with certification programs based on a curriculum specifically designed to advance the skills of Nannies and Sitters. The Nanny Institute has over 30 college faculty with a passion for education and childcare, bringing them together to help childcare providers gain practical skills and qualifications that benefit their careers and the children in their care.