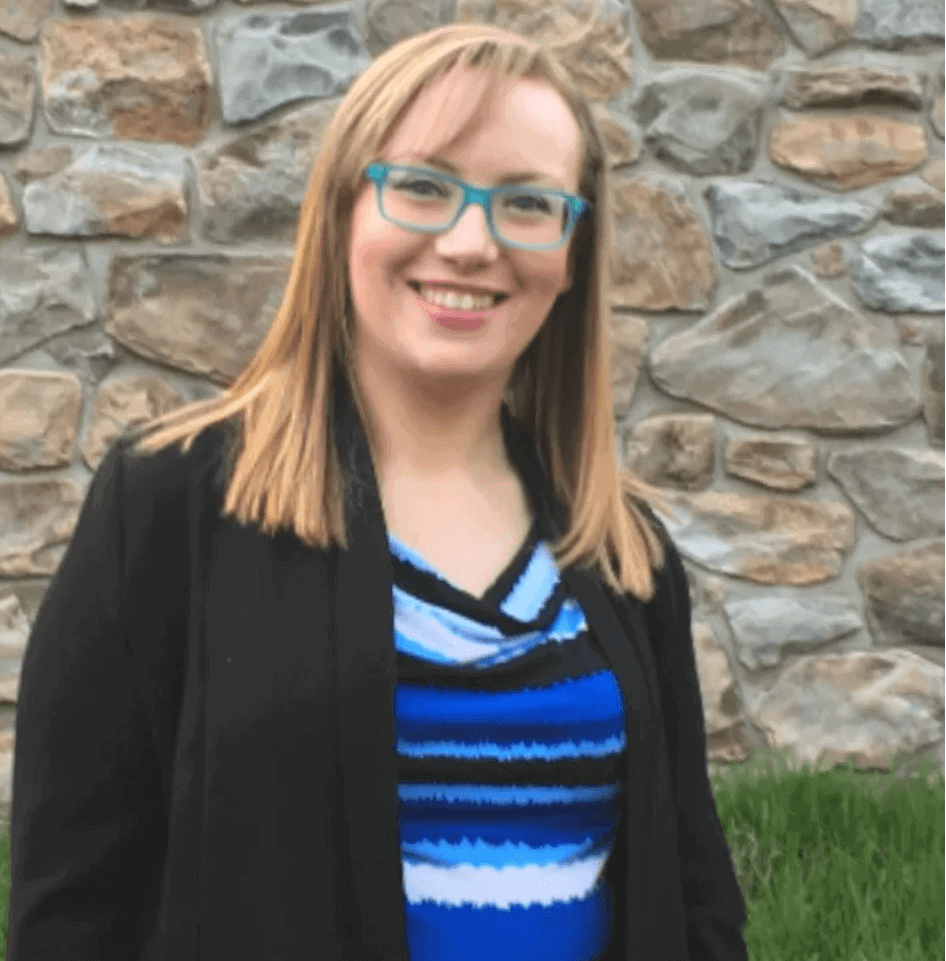 Contributed By:
Crystal Terry on August 22, 2018
Amslee Institute Chats with Crystal Terry, Professional Nanny and Professional Childcare Graduate. As a new training organization licensed by the Florida Commission of Education, No. 5951, Amslee Institute is introducing our faculty, strategic partners, and industry leaders to the childcare community. Elizabeth Malson is President of Amslee Institute.
Our Facebook live guest is Crystal Terry. Crystal has been a nanny for over ten years after earning a Bachelor's degree in Early Childhood Education and Teaching from Purdue University. Crystal has also completed the International Nanny Association Basic Skills Assessment and is a Certified Personal Trainer.
Can you share a bit about your nanny career and the types of families you've worked with?
Crystal: I started as a nanny in 2007, as a part-time nanny after school while I was in college. In 2011, I started nanny work full time with older kids doing household management. Since then I have done a lot of work with toddlers, newborns, infants. I've been a live-in nanny and live out. I've also worked overnights caring for infants.
With your degree, you have a range of job opportunities available including teaching, what makes being a Nanny such a good fit for you?
Crystal: When I was 8, I decided I wanted to be a nanny when I grew up. It was funny as my mom always laughed and she said, "that's not a real job". I was determined throughout my childhood and adulthood that I was going to be a nanny. I think I just love the personalized aspect and individualized care with 1 on 1 time with the kids to help them grow and develop. It's just an amazing thing that you don't get in the classroom or a school. It's so different from any other job as it's so personal. You get to forge a great relationship with the kids and family you work with.
As you've cared for older kids, like 13 who can't drive themselves around yet, what do you do differently?
Crystal: It's a more complex relationship. You have to get on their level and respect that they are older and developing a personality. They want to be independent. It's not about teaching them but be more of a mentor. You're not there to care for them but mentor.
In addition to being a Professional Nanny, you also match Nannies with employment opportunities at Nanny Nation Agency. Can you share some of the traits that make a Nanny great?
Crystal: Number one is to be responsible as you are taking care of someone's most precious thing in the world. Responsibility is huge. You have to be compassionate and caring as you're taking care of a child and they have child-level feelings. You have to be patient as you have to stay calm. I think being organized is important to be responsible and have it together.
With these traits and so much nanny experience, what encouraged you to invest in the Amslee Institute's Professional program?
Crystal: I think professional development is important and I like to find new opportunities to develop and learn. When I saw Amslee, I was intrigued by the college faculty and so much information was provided. Each class provides depth and the overall curriculum was so thorough.
What was your experience with the program? Did the classes meet your expectations?
Crystal: The classes were informative and I like to think that I know a lot. I feel like I learned something from every course and I didn't get 100% on every quiz. So, there were definitely new things. Like STEM – I have never experience STEM before so that was a new thing. I think the program, no matter if you have 1 year or 20 years of experience, there is something that Amslee can teach you.
What would you share with Nannies thinking about enrolling but worried about the tuition?
Crystal: Talk with your employer and see if they will help with professional development and provide for some of the cost. Amslee now has scholarships that are available, so that's an option. It's worth investing in education, just like you would in any career. Training is important to gain skills to be the best nanny you can be.
Do you think the training will help nannies find a better job or ask for a raise?
Crystal: Education is a huge factor when I'm negotiating for a new position for myself or for a nanny I'm working with. If someone hands you a resume without education but 5 years of experience and someone else has 5 years of experience with 200 hours of education, parents are more inclined to interview and hire the person who stands out. Not only do you learn more about childcare, but it helps you stand out from other applicants.
Elizabeth: Crystal mentioned a scholarship and we are excited to announce the 2018 Nivens Scholarship. The scholarship will be awarded to two recipients and it will provide full tuition and fees for the Basic and Intermediate Childcare programs. The scholarship is available online at www.amsleeinstitute.com/scholarships and applicants have until September 15th to complete the two essays and forms.
Can you think of a great story where you were at work and had an experience with a child that caused you to laugh or just a really great moment?
Crystal: I have my favorite moment in my nanny career because it showed me how amazing and truly honest and wonderful kids are. A few years ago, I was watching some school-aged kids that were 7 and 9. We were going to the swimming pool and I was a live-in. I was going upstairs feeling I look awful in this bathing suit, but she looks at me, she grabs me by the face, and she says, "Crystal, you are so beautiful." In one of my weakest moments, this little child, she had no idea what she was doing, found a way to make me feel amazing. I think children are brutally honest and they are so awesome. It's one of the reasons I love working with kids so much. Every day is so unexpected, you just never know what you're going to get.
Thank you, Crystal, for your time tonight!! If you aren't already, please follow Amslee Institute and Nanny Nation on social media to see weekly articles published by our faculty and other Facebook live chats.
US Nanny Institute provides online childcare classes with certification programs based on a curriculum specifically designed to advance the skills of Nannies and Sitters. US Nanny Institute has over 30 college faculty with a passion for education and childcare, bringing them together to help childcare providers gain practical skills and qualifications that benefit their careers and the children in their care.