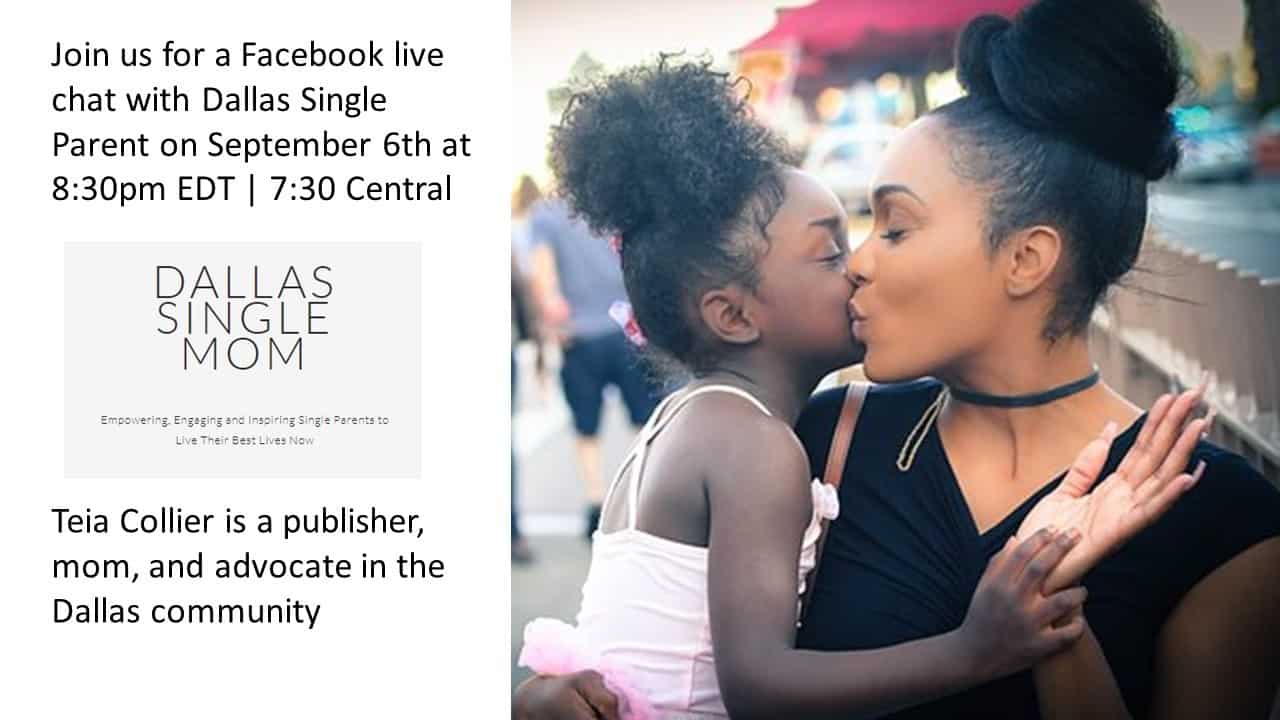 As a new organization offering college-level training and childcare diplomas for Nannies and Sitters, Amslee Institute is introducing our faculty, strategic partners, and industry leaders to the childcare community.
Our Facebook live guest is Teia Collier. Like most modern moms, Teia wears many hats and happily dons her superhero cape, when needed. Teia shares about her adventures and offers ways for Dallas' single moms to lead their best lives now through education, encouragement, inspiration and active civic engagement despite life transitions. She believes in the good, community and staying true to yourself and the values that support a beautiful life. Her Dallas-Fort Worth resources are curated to encourage and support the development of a well-lived life including self-care, beauty, home, family travel, single and preemie parenting while offering advice on dating, divorce, daily inspiration, lifestyle management and best life coaching.
Many topics were discussed and enjoy the re-play to learn about:
How to live a full life
Tips to make time for self-care
Why communication and tone of voice is important
How you spend your time is the most important decision you make every day
Caring for children with medical issues
Examples of how families and childcare providers can work together to care for kids
How to help children through divorce.
Single Mom is a Texas Mom Blog for single parents based in Dallas that offers up information on travel, health, wealth and life of the single mom. For more information, visit dallassinglemom.com or follow on Facebook (@DallasSingleParents), Twitter (@DFWSingleMOM), and Pinterest (tmbcollier).