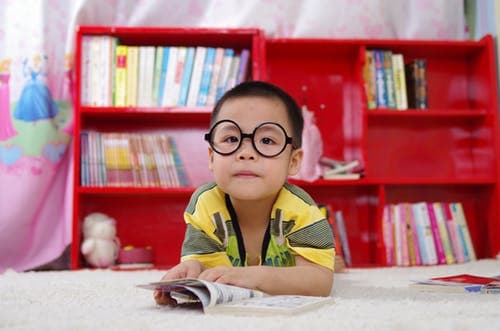 The Reggio Emilia educational philosophy is a student-centric approach to preschool and primary education. Reggio Emilia views young children as individuals who are curious about the world and able to learn from all that surrounds them. Reggio Emilia is based on self-directed and experimental learning that occurs in relationship-driven environments. Because the Reggio Emilia approach encourages a child's independent learning, it is crucial that the learning progress is carefully documented, often visually.
Based on the work of Loris Malaguzzi from the Italian city Reggio Emilia, a non-profit organization named the Friends of Reggio Children International Association was formed in 1994. In November 2002, during the annual conference of the National Association for the Education of Young Children (NAEYC), the North American Reggio Emilia Association was formally launched.
The Reggio Emilia approach consists of four major principles*:
Emergent Curriculum. Classroom topics are derived from talking with children and their families as well as from things that are known to be of interest to children such as puddles and planets. Team planning sessions allow multiple teachers to compare observations and notes to decide which projects would be best suited to the children and what materials are needed. With this approach, children have some control over the direction of their learning.
In-Depth Projects. Projects are often introduced to children as adventures and can last anywhere from a week or two to the entire school year. Teachers act as advisors on the projects, helping the children decide how they would like to research and what materials they want to use to represent what they learn. Children learn by experiencing touching, moving, listening, and observing.
Representational Development. Based on Howard Gardner's concept of multiple intelligences, this principle focuses on presenting new ideas and concepts in multiple forms such as a video, drama, puppetry, print and so on. By presenting the information in multiple ways, all children have the chance to understand and connect with the concept regardless of their preferred learning style. This approach emphasized the endless ways children can express themselves and learn.
Large and small groups are encouraged so children can learn to work together and problem solve. Through dialogue, comparisons, negotiations, and other interpersonal skills, children learn the balance between belonging to a group and having a sense of self. Building relationships with other children allows them to naturally develop social skills and respect for everyone.
The Reggio Emilia classroom is referred to as the "third teacher". Like the Montessori approach, the classroom environment allows for easy exploration of various interests. In the classroom, teachers, parents, and nannies play dual roles. The primary role is to learn alongside the children, acting as a guide and resource in group learning experiences. Mistakes are allowed to happen, and projects may be started without a clear plan or end. While guiding the children, the teacher must always carefully observe and track the growth of the children and the overall classroom community. In addition to resourcing the students, teachers also take time to reflect on what they have learned about themselves and their teaching. Using the Reggio Emilia approach, teachers and parents become co-learners alongside the children.
A holistic approach to early childhood education, Reggio Emilia allows for unstructured time for children to explore their environment. Asking questions to further understanding, actively engaging in the activities alongside the child, and partnering with a child are ways to support a child's development and growth.
* https://www.scholastic.com/teachers/articles/teaching-content/reggio-emilia-approach/