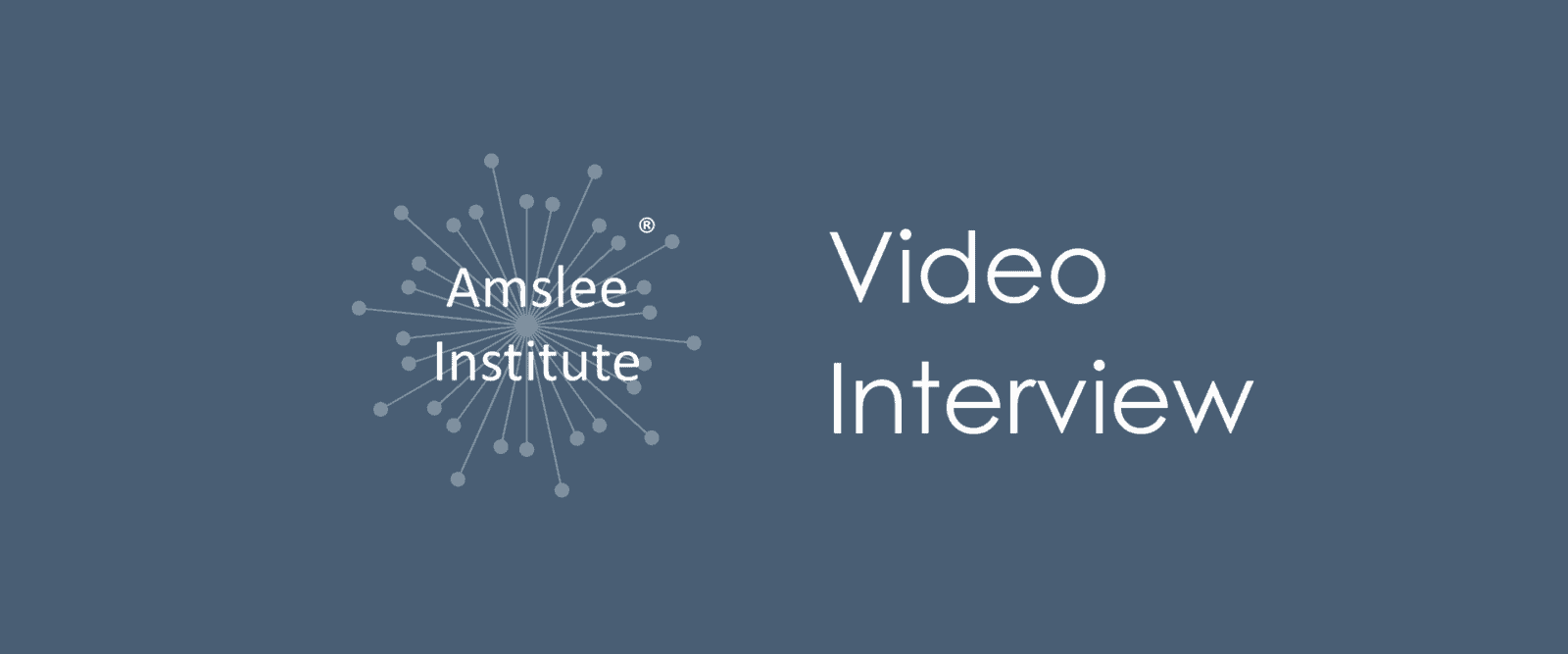 As a new training organization licensed by the Florida Commission of Education, No. 5951, Amslee Institute is introducing our faculty and strategic partners to the Childcare community. Our second Facebook live guest is Heather, Co-Founder of Nicole's Nannies Agency in Madison, New Jersey.
Nicole's Nannies was founded by two former nannies who have over twenty-five years of experience between them. Nicole's Nannies has a detailed screening process that is in line with INA (International Nanny Association) and APNA (Association of Premier Nanny Agencies) standards, so they work with only the most qualified nannies to ensure the best fit for a family.
What is the biggest surprise when families work with their first nanny?
Heather: There are a ton of surprises as a lot of families first view nannies as babysitters and we help distinguish nannies. Our nannies are qualified and a lot of them have education, they are CPR and First Aid certified, and they love taking courses to further their education. Nannies don't just watch your children, they help raise your children with you. That surprises families a lot.
How do nannies talk with families as they get comfortable in the position and realize it's evolved into more responsibility?
Heather: It's very hard and an awkward conversation talking money with employers, especially when you work in their home. That's why we like to do contracts, so they can outline every duty – distinguishing doing the children's laundry but not the families. We add a clause that says if anything were to be added, then additional compensation needs to be included.
What kind of things do you look for in a family to understand who might be a good fit for them?
Heather: We think of ourselves as matchmakers because a nanny is coming into your home and you will see them every day. The children will look up to the nanny, picking up their mannerisms. So, we like to find out the personalities of the families down to what they do on the weekends with their kids. We want to understand what they are looking for in a nanny, what skills they need, and what they expect from a nanny. We love to hear they are expecting the nanny to become like family to them because that, to us, means they'll be great employers. We do the same for the nanny – we learn their personality and hobbies. If we have a family that is sporty, we match them with a sporty nanny. Same for a family that's shy, as we'd look for a more quiet and reserved nanny instead of a loud, bubbly nanny.
What types of experiences do you look for in an overnight nanny versus a full time or temporary nanny?
Heather: Our part-time nannies are for older children, so we look for more experience with older children and doing homework. For full-time nannies, we look for skills to run a house because nannies do a lot – laundry, errands, groceries. For night and baby nurses, we look for training including childcare certified and First Aid with CPR. They should have completed baby classes and have work experience.
What advice do you have for those early in their nanny career but have some experience watching their siblings or have cared for their own children?
Heather: I know it's really hard to start out as a nanny because you have to have two years of experience but how do you get the two years of paid experience? I recommend they start with a part-time nanny position and stay with that family for at least a year. Watching your siblings is great but that is not the same as caring for some else's child in their home. Every parent has a different style and you need that experience.
What is unique about the nanny job and surprises those new to the work even when they have experience as a camp counselor or working in a daycare?
Heather: Nannies are often surprised they are doing more than just watching the kids. Nannies can help with dishes and other light housekeeping They can be Mary Poppins and help with everything as professional nannies enjoy running a household.
What are the distinctions between Household Manager, Family Assistant, and Nanny?
Heather: We share with families that nannies will do light housekeeping and that means picking up after the children, not picking up after mom and dad. If the family wants a household manager to help the parents, like scheduling doctor appointments, then it's two jobs so nannies should be compensated for the additional services provided. We try to distinguish it but it's hard and gets blended a lot.
What items are standard in a compensation package for a career nanny?
Heather: Our standard contracts have 2 weeks of paid vacation, 1 week of paid sick time, and at least 7 paid national holidays. Every family is different, so some nannies are hourly while others receive a salary. Our families rarely pay dental or health insurance, but a lot of families will add a monthly amount, like $40 a month, to help compensate for these expenses.
Has there been an increase in families with different needs such as medical or behaviors that nannies should learn more about?
Heather: We've noticed with our school-age, part-time positions that families are requesting caregivers who are aware of autism, ADHD, food allergies, and special needs. It's a bigger range and nannies can be very skilled. We see a lot of autism and nannies can get specific training for autism.
Are you seeing any trends that will impact nannies or families in the next 5 years or so?
Heather: With Amslee's school and classes, that's amazing to us. We go in the business to help change how nannies are seen. We see nannies investing in the certification, taking the classes, and gathering to discuss childcare. I think in the next five years, nannies will be looked more as careers and not just babysitters. Nannies are respected as educated women who know what they are doing, similar to a teacher as there are these new certifications.
Elizabeth: That's great and it's one of the reasons Amslee Institute has a partnership with Nicole's Nannies as it's our core as well. We want to provide college level faculty taught classes in a community college or trade school manner, offering diplomas to increase the professional opportunities from an established career path. Diplomas help students go from babysitting to a career nanny and maybe even to a teaching career later on.
Thank you so much, Heather, for this Facebook live session!