We struggle to find time in our busy schedules to plan meals, shop, cook, and sit down for family dinners. Parents and nannies do their best and know that teaching children healthy eating habits is a lifetime investment that pays with better health and happiness. Here are five tips to help you encourage children to develop healthy eating habits.
1. Get children involved in mealtime!
This can be any aspect of the meal, such as planning, grocery shopping, or meal preparation. At the grocery store, allow the child to choose fruits and vegetables they would like to try. The supermarket also provides a good opportunity to teach kids about the five food groups that are recommended for them every day. The five food groups are fruits, vegetables, grains, meats, and dairy. Focus on the outside aisles of the store and go to the internal aisles for other healthy items such as beans, nuts, and high fiber cereal. Encouraging children to pick out new foods each trip, and limit purchasing foods that are processed or unhealthy. This will help you and the children stay on track when checking the pantry and refrigerator for snacks.
2. Lead by example.
Children often live by the "monkey see, monkey-do" philosophy, which is why it is so important to set a good example. If YOU eat a variety of healthy foods, your child or the children you care for are more likely to mimic these healthy choices.
3. Allow children to use their internal hunger cues to decide WHEN, and HOW MUCH to eat.
It is never advised to force a meal or snack, even if you feel the child has not eaten adequately. Along these same lines, it is also not a good idea to bribe a child to eat certain foods or "clean their plate". It is important to allow the child to decide how much to eat, and determine when they are full so they do not lose awareness of their hunger and fullness cues. This can promote a healthy relationship with food and decrease any anxiety or frustration that may be associated with nutrition and mealtimes.
4. Make food fun!
We teach kids not to play with their food, but that doesn't mean food can't be fun! A great way to get children excited about food is to offer a variety of colors for fruits and vegetables, and even shapes and sizes. Cut foods into different shapes with cookie cutters or serving raw vegetables with a low-calorie dip. Incorporating foods from around the world with a story about where it came from or allowing kids to come up with a creative new name for the food can also increase the fun factor! Making food fun can be as simple as introducing broccoli as miniature trees or carrot medallions as gold coins!
5. Plant a garden.
A vegetable garden can be a great way to teach children about nutrition and allows them to taste the fruits of their labor. If space or time does not allow for a backyard garden, consider an herb garden that can be planted in pots and kept inside on a window sill. This is a great opportunity to encourage the use of fresh herbs to season meals, as opposed to high salt seasonings, butter, or condiments that can be high in salt and added sugar. Children will have fun choosing what to grow, when to pick the fruit, or what herbs to use for their meal. Growing a garden helps children understand and gain a true appreciation for where food comes from.
These strategies and activities can strengthen the bond between you and the child you're caring for as well as encourage a healthy relationship with food. Not only will these tips help children make healthy choices, but they will encourage self-confidence and independence.
For more information about nutrition for children, a Nutrition Basics for nannies course is available within the Advanced Childcare Certification Program from the Nanny Institute.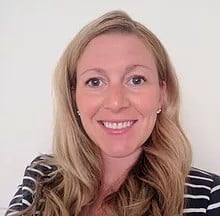 About the Author: Lynn Zepp earned her Master of Science in Food and Nutrition from Indiana University of Pennsylvania and Bachelor of Science in Nutritional Sciences from Pennsylvania State University. Lynn is a Registered Dietitian and Licensed Dietitian-Nutritionist in Maryland. Lynn is also an adjunct faculty member of Amslee Institute, an organization dedicated to professional training and certification of elite Nannies, Au Pairs, Babysitters, and other childcare providers.