Your Future Starts Here
Gain Practical Childcare Skills
Gain mental, emotional, and social skills needed to positively influence the development of young children based on researched and proven childcare development techniques and methods.
Qualify for Top Childcare Jobs
Learn skills valued by top employers and every program includes resume writing, job search strategies, interview skills, and negotiating compensation to set you up for success.
Advance Your Career
The Nanny Institute's ladder curriculum allows you to easily advance from Basic Childcare to Intermediate, Advanced, Specialist, and Professional Childcare Programs.
Turn Your Education into a Career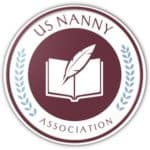 The US Nanny Institute's specialized curriculum provides a comprehensive approach to childcare and child development, teaching nannies diverse, proven methodologies and childcare skills that align with the differing needs of families, parenting customs and laws in the United States.
The Childcare programs are aligned with national early childhood development post-secondary curriculums, the National Association for the Education of Young Children (NAEYC), the American Academy of Pediatrics (AAP), and the US Nanny Association's National Standards. US Nanny Institute programs and courses are accepted for the Nanny and Childcare Provider (NCP), Newborn and Infant Care Professional (NICP), and Professional Nanny and Childcare Provider (PNCP) Credentials.
We've made advancing your education easier with online Childcare programs that fit into a busy working schedule. All of our Childcare programs for Nannies and Sitters are taught with industry-experienced instructors and a specialized curriculum for in-home childcare so you feel confident you receive the skills you need to provide better care for children. Whether you are new to childcare or want to advance in your current career, you can achieve your goals and strengthen your passion for education and enriching the lives of children and families.
Childcare Education
Learn practical skills from experienced faculty to better care for children so you can be a positive influence in children's lives and proactively manage family dynamics.
Curriculum-based on specialized skills and knowledge for in-home childcare
Fully online programs that can be completed in weeks or months
Not Sure Which Childcare Program is Right for You?
A good place to start is to ask yourself about your goals. Online classes are available to anyone who want to be informed and armed with tools to positively impact children's lives. Childcare Certification programs are available to childcare providers including sitters, nannies and au pairs and others who want qualifications to advance their childcare careers.
Choose Your Program
The nationally recognized online courses offered in our Childcare Programs advance your skills to provide an enriching environment for children and deliver the education you need to get the childcare career you want.
Basic Childcare
Intermediate Childcare
Advanced Childcare
Specialist Childcare
Professional Childcare
Newborn Care
eLearning Facilitator