About the Ultimate Guide to Hiring a Nanny
Are you overwhelmed and tired at the end of each week trying to keep up with your kids, your job, and your house? Are you ready to finally get some help and time back to yourself?
You may need a nanny!
Don't worry, you don't have to do it alone! You can download the Ultimate Guide to Hiring a Nanny! This easy-to-use and free guide will help answer all of the questions that come up when you are trying to find the perfect nanny to look after your little ones.
If you are thinking about hiring a nanny, transitioning to a new nanny, or maintaining your current nanny, this guide will be your best resource!
Table of Contents –
The Ultimate Guide to Hiring a Nanny
Click on any chapter to go directly to that page.
2

   Nanny Job Titles and Duties
4

   National Nanny Standards
6

   Find Nanny Candidates
7

   Work with a Nanny Agency
8

   Nanny Training & Certifications
9

   Conduct Nanny Interviews
10

   Assess Nanny Candidates
11

   Respectfully Reject Candidates
12

   Check Background and References
13

   Nanny Work Agreements
14

   Nanny Trial and Orientation
15

   Payroll, Taxes, and Insurance
17

   Nanny Arrivals and Departures (including Firing a Nanny)
Please consider gifting $25 to the US Nanny Association to help fund scholarship programs.
Disclaimer
The information contained in this guide is authored by Elizabeth Malson and provided for informational purposes only and should not be construed as legal or financial advice. Under no circumstances shall the US Nanny Institute, US Nanny Association or their affiliates or partners be liable for any indirect, incidental, consequential, special or exemplary damages arising out of or in connection with access or use of The Ultimate Guide on How to Hire a Nanny, whether or not the damages were foreseeable and whether or not the US Nanny Institute or US Nanny Association were advised of the possibility of such damages. Any action you take upon the information on this website is strictly at your own risk. The Ultimate Guide on How to Hire a Nanny is copyrighted with all rights reserved. For additional information, contact us.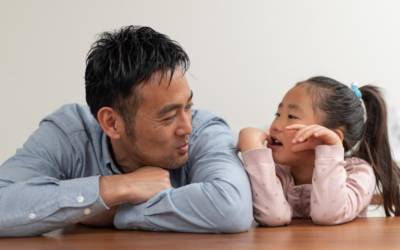 Children lie. We've all seen the meme where the child's face is covered in chocolate and he's saying – Not me – I didn't eat it!" All parents and nannies who care for children have caught them in a lie. Lying occurs at various ages and for various reasons. Most of us...