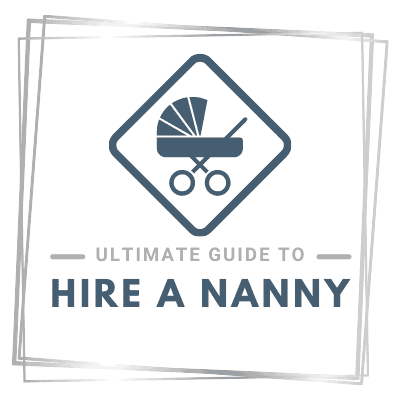 Back to Top
The Ultimate Guide on How to Hire a Nanny
This guide will aid new parents hire their first nanny and provide valuable tips to help parents manage and transition a nanny. This guide has it all from defining how a nanny differs from a sitter to interview questions and an example nanny contract.
Download as a free eBook:  Ultimate Guide to Hire a Nanny or watch as a series of free videos at US Nanny Institute YouTube Channel. The Ultimate Guide to Hire a Nanny is also available on Kindle and as a paperback. When you find this guide helpful, please consider gifting $25 to the US Nanny Association to help fund scholarship programs.
The information contained in this guide is authored by Elizabeth Malson and provided for informational purposes only and should not be construed as legal or financial advice. Under no circumstances shall the US Nanny Institute, US Nanny Association or their affiliates or partners be liable for any indirect, incidental, consequential, special or exemplary damages arising out of or in connection with access or use of The Ultimate Guide on How to Hire a Nanny, whether or not the damages were foreseeable and whether or not the US Nanny Institute or US Nanny Association were advised of the possibility of such damages. Any action you take upon the information on this website is strictly at your own risk. The Ultimate Guide on How to Hire a Nanny is copyrighted with all rights reserved. For additional information, contact us.
Chapter 1: Why You Need a Nanny
Children are treasures whether you are a mom, dad, grandparent, guardian, or childcare provider. Adjusting to the 24-7 responsibility and never-ending commitments can be tough. There are a lot of pictures of beautiful babies but there are not many pictures of stressed-out moms and dads with spit up in their hair and poo on their hands as they change a diaper at 2am. Honestly, many of us are stretched to our limit.
Parenting is a tough job. Have you ever wondered how much you would earn if you were paid for being a parent? Using "mom" as an example to represent any type of childcare provider, let's start with the average number of hours worked per week. According to a study conducted by Market Research OnePoll in partnership with Welch's nutrition program, moms work an average of 98 hours a week. That may surprise some, but moms routinely get up at 6:30am and do not finish their day until after 8:30pm. According to Salary.com, moms averaging 98 hours a week would earn $162,581.
Let's break down these hours into an average week:
Childcare = 30.2 hours. Caring for our children involves an ever-changing list of tasks that includes feeding, bathing, getting them ready for school, helping them through temper tantrums, play time, getting them ready for bed, and holding them when they wake up from a bad dream.
Teaching and Coaching = 7.9 hours. Moms do a lot of teaching and coaching to help their children grow and develop. Moms teach younger children how to walk and talk. They teach toddlers the alphabet and help older children with homework. Additional activities include transportation to sports practice, after-school events, and community clubs such as the Scouts. Some moms volunteer to coach sports teams or help in the classroom.
Household Management = 45.9 hours. Running a household encompasses a lot of activities that include laundry, cleaning, cooking, sewing, ironing, repairs, lawn care, and managing finances.
Errands = 10.7 hours. Moms also run a lot of errands such as going to the grocery store, shopping for household goods, and buying clothes and shoes.
If you are a mom, dad, or guardian who feels you are balancing 2.5 full-time jobs, then you are not alone. Four in every 10 of the 2,000 American mothers asked, feel that each week is a never-ending series of tasks that need to be completed. It is not surprising that a lot of moms and other primary caregivers feel stressed every day.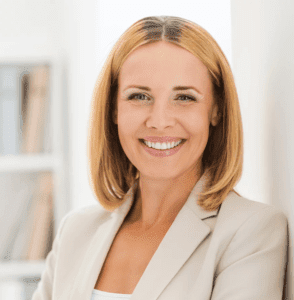 "Please, please let me find a great nanny," begged Liz, a single mom with a newborn who just moved to Los Angeles for a new job and was feeling overwhelmed.
What are some tips to help parents with all this work?
Get help. Whether it is your partner, a family member or hiring a nanny or family assistant, getting help and support will ease the burden. Identify the most stressful times of days or activities that you struggle to get completed and seek help. For new moms and dads, this might be hiring an overnight nanny to help you get some sleep. For working parents, it may be a family assistant to pick up the kids, cook dinner, and help with homework. If you cannot stand the thought of cleaning, create a chore list for the family and split up the work or hire a weekly housekeeper.
Involve the kids. From toddlers to teens, kids can help. Toddlers can put away their plastic dishes in a low cabinet and elementary school kids can help fold laundry and pick up items that need to be put away. Middle schoolers can learn to cook. Teaching children how to complete these tasks not only eases the burden on you but teaches them important life lessons. It is important for children to understand their role in the family and be able to help the family.
Intentionally manage your time. Planning helps you use your time wisely. For example, if you plan weekly meals and include a few slow cooker meals, you can save time in the kitchen. Sneak in errands during lunch or bundle them together to reduce the number of trips required. Instead of leaving all the chores to the weekend, do a little bit each day so that it is not so overwhelming. Prepare in advance, when possible, and plan time for sleep and exercise so you can stay healthy.
Do not do everything. There are no perfect families, and no one can do it all. Let the children pick 1 or 2 extra-curricular activities but do not feel that they must participate in everything or have an activity for each day of the week. Encourage the children to play independently during downtime. Try to cook healthy meals but do not fret if you order pizza one night.
It will take trial and error and time to find what works for you and your family. Each family is unique, so what works for you will look different from what works for other families and that is okay. Being a parent is tough work so surround yourself with those who love you and are willing and able to help.
Chapter 2: Nanny Job Titles and Duties
A nanny's career path ranges from parent's helper to sitter to specialist and professional nanny. It is important for parents to understand the differences in job titles, duties, and skills so they can determine the right type of childcare for their family.
Understand Your Family Needs
Every family is unique and so your childcare requirements will also be unique. Some families need daytime help for young children who are still at home. Others need before and after-school care. If both parents are working and travel is involved, families may need overnight care.
Start by determining your childcare needs. Do you have newborns and need overnight care or older children who need after-school care? Is the position for a short time or are you looking for a commitment of at least a year or longer? Do you need full-time or part-time nanny services? Are you looking for a live-in nanny or a live-out nanny?
To determine what will work best for your family, a list of expected duties and responsibilities should be created. This list should include the days and hours care is needed, regular duties, and a backup plan if the nanny or child becomes ill. Take time to write out as many of the logistical needs as possible. Then, create a separate list of all the activities and tasks that need to be completed by the nanny.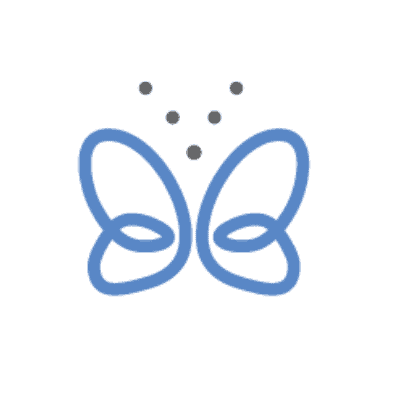 Daryl Camarillo, Owner of Stanford Park Nannies, which earned the 2017 Association of Premier Nanny Agencies (APNA) Honors Award, shares "a big challenge in the industry is that terms and skills are often confused. It leads to a disconnect in expectations making it harder for nannies and families to manage expectations about job duties and compensation."
​
Align Your Needs to Childcare Job Titles
Matching the family needs to childcare job titles and skills is essential to finding the best fit for your family and situation. Families cannot realistically hire Nanny Poppin at a sitter rate, so it is important to understand the different types of sitters, nannies, and family assistants.
Parents' Helper. Parents' helpers are considered sitters-in-training, as they help care for children under the direct supervision of a parent or guardian. Often too young or inexperienced to care for children independently, parents' helpers play with children, feed babies or make easy lunches, and perform light housework. An entry-level position in childcare, parents' helpers should have CPR and First Aid training but may not have experience working with children.
Sitters. Sitters provide for the safety of children for several hours, often with the family members nearby and available by phone. Working in the evening or over the weekend, sitters monitor or participate in playtime, offer parent-approved snacks, and help children get ready for bed. If asked, sitters may do light housekeeping, such as washing the dishes associated with the snack or emptying the diaper bin. Sitters should have CPR and First Aid certification and it is recommended they complete some childcare training. For those less than 16 years old, the American Red Cross offers an online class and the local YMCA's may host a sitter training day.
Nanny (Part or Full Time). Nannies have contracted, consistent work for at least 3 months but usually a year or more and are responsible for a child or multiple children throughout the workday while family members are at their places of employment. Care includes feeding, bathing, and playtime for the children and nannies manage the children's daily schedules which are developed in conjunction with the parents. Nannies may also provide transportation to and from school, clubs, sports practices, playdates, and other activities. Nannies work autonomously and may have full responsibility to care for the children when families are out of town.
All nannies, whether part or full time, should have CPR and First Aid certification and invest in childcare training that teaches age-appropriate growth, development, and activities from newborn through primary years. Nutrition, fitness, health, art, music, and communication courses provide practical skills to help nannies excel as in-home childcare providers.
Specialty Nanny – Newborn and Infant Care Professional & eLearning Facilitators. Specialty Nannies have varying qualifications that may include early childhood education, special needs education, or psychology with childcare experience as a nanny, in daycares, teaching, or in child advocacy positions. Specialist nannies may also be travel nannies or have training in facilitating eLearning or the educational philosophies of Montessori, RIE, or Waldorf. Some specialty nannies help children learn a second language or musical instrument.
Newborn and Infant Care Professionals are non-medical infant caregivers who care for infants from birth to 1 year. Newborn and Infant Care Professionals support new parents and help them gain confidence as they offer hands-on care to establish feeding schedules, develop a routine, and ensure healthy sleep habits. Newborn and Infant Care Professionals typically provide overnight care and may offer around-the-clock or daytime support care as well.
eLearning Facilitators primarily support child development and academics by following a provided curriculum from the local public school district or a private program provided by the parents. eLearning Facilitators provide childcare in the form of snacks, meals and playtime. eLearning Facilitators often specialize with children ages five- to ten-years-old.
Specialist nannies generally have diverse work experiences as a nanny, in daycares, teaching, or child advocacy. Specialist nannies are passionate about their work and are often leaders in the nanny industry. Many specialist nannies work for high-profile and/or high net worth families and are extremely desirable within the nanny market.
Professional Nanny. Professional nannies manage all schedules, logistics, and needs for the entire family. Daryl Camarillo describes the role of a professional nanny: "Families think of [professional] nannies as in-home professionals who do everything to care, nurture, and develop the children. These include household duties related to childcare and the upkeep of the home such as washing bottles, meal preparation for the children, emptying diaper bins, and the child's laundry. Families are seeking nannies to take the child to activities and invest in their development and growth. They view the nanny as part of the childcare team." Professional nannies can have different types of specialization based on training and experiences that elevate their skills as family assistants, early childhood educators, or special needs childcare providers.
Family Assistants and Household Managers. Family assistants (sometimes referred to as household managers or nanny managers) perform childcare duties along with additional responsibilities such as managing a weekly schedule, scheduling and attending children's doctor appointments, picking up the family dry cleaning, planning and hosting birthday parties, household organization, shopping, pet care, meal planning, and preparing meals for the entire family. Family assistants are often committed to the role as their primary employment and have the maturity to work unsupervised while remaining responsible for several children and an allocated budget.
Family assistants have a combination of childcare experience, training, and organizational skills. Family Assistants often have between 2 to 5 years of in-home childcare experience with additional experience managing their own household or working in the service industry as a personal chef, pet sitter, or cleaning service provider. Most have completed childcare and household management programs.
Many people confuse Family Assistants and Household Managers. Household Managers direct and manage other domestic workers and contractors in the home where they are employed. Household Managers have a working knowledge of human resources, management of service contractors and personnel, and technical experience to perform some maintenance or other service tasks including administrative, appliance cleaning, clothing repair, and formal dining. The Household Manager often hires and manages all domestic staff including the nanny, cleaning staff, and cook or personal chef, and pet-sitter. An Estate Manager is the top-level executive position in a large household or complex of properties that employ a wide array of staff. They are responsible for working directly with the owner to plan and execute the plan to manage the property and other employees.
Other Nanny Industry Terms
With so many different terms and titles, it can certainly feel overwhelming. "A big challenge in the industry is that terms are often confused. It leads to a disconnect in expectations making it harder for families and nannies to manage expectations about job duties and compensation" shares Erin S., a nanny agency owner in New York. Nannies often describe their careers and experiences using many of these terms.
Career Nanny. A career nanny has chosen childcare as their profession and has worked as a nanny for a significant amount of time. He or she has made a conscious choice to remain in the field and has no intentions to leave.
Nanny Sharing. When two or more families employ one nanny, it is a nanny share. In this situation, the nanny either watches the children as a group or splits her time among the families. Most nanny shares watch the children together, but many families work together to come up with a schedule tailored to their specific needs. In a nanny share, nannies earn 65-75% of a non-share nanny salary. This allows the nanny to make more than average for the added complexity and care of multiple children. Parents also benefit financially as they get a 25-35% discount by sharing a nanny.
Overnight Nannies. Overnight nannies care for children off-hours and for a specific period, often a few weeks, allowing parents of newborns to get some much-needed rest. Overnight nannies can also be on-call when parents have jobs that require night shifts or job-related travel.
College Nanny. These nannies are full-time students with a flexible schedule. While not available to work full time, college nannies are great for weekends and evening care. They may have advanced skills if they are studying nursing or early childhood education. If they are studying to be teachers, they may be available to tutor.
Summer Nanny. Often a college student, these full-time nannies care for children during the summer break. Summer nannies make sure the children have their basic needs met as well as provide activities to do throughout the day. They may provide transportation for the children to and from day camps and other summer activities. Some summer nannies are live-ins while others work specified hours each week.
Nanny Mom: Nanny moms are professional childcare providers and career nannies who bring their own child to work. Families with only one child may seek out a nanny mom so their children can interact with other children while some nanny moms arise when families hire a great nanny who then starts their own family. When considering a nanny mom, many families have concerns about the nanny paying more attention to their own child, planning for backup care when the nanny mom's child is ill, and the logistics of having food, toys, and supplies needed by an additional child in the home. Additional concerns include liability in the event of an accident.
Au Pair. Au Pairs are part of a one-year culture exchange program where a host family in the United States provides room, board, a weekly salary, and a class. In exchange, an au pair provides childcare as well as household duties pertaining to the children. The Au Pair program is a government-regulated foreign exchange program in the United States. Au Pairs provide childcare for a maximum of 10 hours a day and 45 hours per week in exchange for room and board, an approved training class, and a weekly stipend. Au pair programs have specific requirements, and more information can be found at the US State Department (https://j1visa.state.gov/programs/au-pair).
Live-in versus Live-out Nannies: Live-in nannies work and reside in their employer's residence while live-out nannies have their own residences and come and go to their place of employment.
Live-In Nannies
There are a lot of things to consider when hiring a live-in nanny as this is not a typical job. A live-in nanny will work, eat and sleep under the same roof as your family, children, and pets. This means they will not leave your home when they finish work, so you will have to be disciplined to ensure you give them time off from their job duties at the appropriate times.
A live-in nanny wears many hats. They may be a teacher, a best friend, a mediator, an assistant, a first aid technician and so much more. Whenever they are in the home, even when the live-in nanny is not 'on the clock', they should act as an extension of the parents regarding care of the children and household management. It is imperative that you and the live-in nanny be cohesive with the child-rearing philosophy for the children and be consistent with the household rules.
Having a great relationship with a live-in nanny is wonderful. You may become great friends but remember that you are also an employer. If you are going through a personal issue that may impact your family (such as having to travel more for work), then it is important to share this information with your nanny. However, if you and your spouse are having an argument, it is not appropriate to share this personal information or vent your frustration with your employee.
A live-in nanny can be a rewarding experience but do not offer this type of position without understanding all the expectations. Working and living within the same residence as your employee takes discipline and accountability as the nanny has a right to privacy and boundaries within your home.
Social Media Lingo
Like all industries, childcare has social media shorthand. Here are some common abbreviations you will see in job descriptions and on social media.
B2 – 2-year-old boy
DB – dad boss
G8 – 8-year-old girl
HP – high profile
HNW – high net worth
LO – little one
MB – mom boss
NCS – newborn care specialist
NF – nanny family
NK – nanny kid
NP – nanny parents
NWOC – nanny with own child
STAP – stay at home parent
WFH – work from home
UHNWI – ultra-high net worth
USNA – US Nanny Association
Chapter 3: Au Pairs
An au pair is part of a federal program that allows an adult from a foreign country to come to the United States, typically on a J-1 Visitor Exchange Visa to work for, and live as part of, a host family. Typically, au pairs take on a share of the family's responsibility for childcare as well as some housework and receive a monetary weekly allowance for personal use.
Au pairs are, by definition, young people from overseas who travel legally to the U.S.to care for children on a cultural exchange visa. Au pairs working conditions are regulated by the U.S. Department of State, so there are rules that must be followed. An au pair can work up to (but no more than) 45 hours a week, 10 hours per day. Au pairs are not considered an employee but rather an extended family member earning a weekly allowance and get at least one complete weekend off each month.
Au pairs make a commitment to participate in the program for 12 months. If an au pair is in good standing at the end of 12 months, they have an option to apply for an extension of duration of stay to continue for an additional 6, 9 or 12 months.
Au pairs are participating in a culture exchange program and often, they are not professional childminders. Au pairs help families in a variety of ways that include childcare and domestic work. Au pairs can help with waking the children, dressing infants and toddlers, bathing and playing with children. Au pairs may prepare meals, do laundry and stay at home with children when they are sick.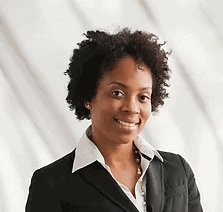 "I've worked with several au pairs over the past six years and it's been a great experience for our family," shares Stephanie, a professional mom in Texas.
The cost of hosting an au pair can be broken down into three (3) parts: Fees paid to an agency for the program administration and year-round support ($9,000 to $12,000), fees paid for travel and to fulfill the education requirement ($500-1000), and a minimum weekly stipend of $195.75 (in 2021), paid directly to the au pair. Parents are also responsible for providing room and board as well as three (3) meals a day.
There are some advantages and disadvantages to hiring an au pair. Hosting an au pair means you get up to 45 hours of childcare. This works for most families but the 10 hour per day maximum may not work for a family that needs 12-hour coverage for an extended shift or 24-hour coverage due to business travel. Au pairs are more affordable than nannies; however, au pairs may not have significant childcare training or experience.
Hosting an au pair allows your children to gain a wider cultural perspective as they meet a person from another country. Children learn about new foods, music, language and holidays. Parents are expected to include the au pair whenever possible in family meals, outings, holidays and other events.
If you would like additional information, the US Nanny Association lists nanny agencies and au pair organizations on its website that are organization members of the Association and thus agree to the Code of Ethics and Professional Conduct.
Chapter 4: National Nanny Standards
The US Nanny Association's National Nanny Standards (usnanny.org/standards) define the nanny industry by providing a comprehensive approach to childcare and child development that enable nannies to successfully use and adapt caregiving techniques. The standards include diverse, proven methodologies and childcare skills that align with the differing needs of families, parenting customs and laws in the United States. US Nanny Association National Standards align with US laws, childcare standards, education requirements & cultural norms.
The US Nanny Association National Nanny Standards for childcare are based on the research of childcare educators and industry leaders. The National Nanny Standards align with national early childhood development post-secondary curricula, the National Council for Curriculum and Assessments, the National Association for the Education of Young Children (NAEYC), the American Academy of Pediatrics (AAP), the US Center for Disease Control (CDC), and the US Department of Agriculture (USDA). While there are no laws requiring nanny standards in the United States, industry standards and credentials recognize quality training and work experience.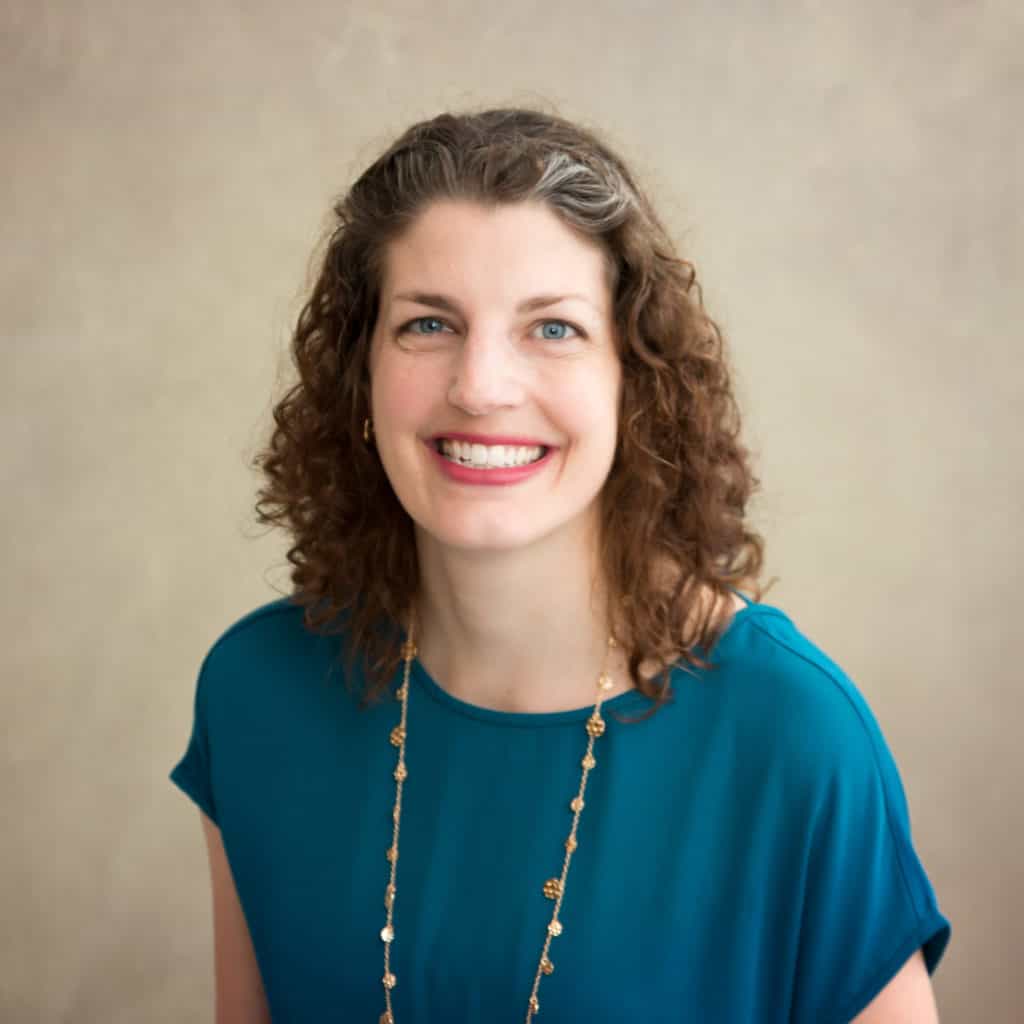 "Childcare certification programs for nannies, like those offered by US Nanny Institute (usnannyinstitute.com) and US Nanny Association (usnanny.org) are available to help families ensure their children are cared for by qualified persons" shared Dr. Lauren Formy-Duval, a child psychologist, adjunct professor, and mom. "Nannies and sitters investing in high-quality training based on national standards not only gain practical skills but also enable a career path, just like teachers and other professionals."
The National Nanny Standards were established and approved by the Standards Advisory Team. The US Nanny Standards are reviewed and updated by the Standards Advisory Team. The Standards Advisory Team includes select members of the US Nanny Association Board of Directors and additional faculty, professional nannies, Newborn and Infant Care Professional, agency owners, nanny employers, and other childcare industry leaders.
The standards are divided into three categories – Nanny (N), Newborn and Infant (I) and Professional Nanny (P). These levels align with the skills valued by nanny agencies and employers. In the United States, some families maintain that the childcare provider's primary role is to supervise children and ensure they are kept safe. These families hire sitters and entry-level nannies, often paying entry-level wages. Other families want to hire a fully trained childcare specialist or professional nanny. These families view childcare as a profession and expect training and additional qualifications for higher wages.
Chapter 5: Cost to Hire a Nanny
Childcare costs are often the highest or 2nd largest family expense and the salary you can afford to pay is one of the most important elements in finding a great nanny. Families cannot realistically hire Nanny Poppin at a sitter rate, so it is important to help families understand the different types and rates for sitters, nannies, and family assistants.
Salaries vary widely across the country and even within states. According to ZipRecruiter, the average full-time, live-out nanny earns $54,574 with a salary range of $19,500 to $80,000. Top nannies in premier markets can earn over $100,000 although most salaries are between $35,000 and $60,000. The wide range in salaries reflects the flexibility in hiring a nanny and that hourly salaries can vary from $15 in Ohio to $23 per hour in California. According to the Care.com 2020 Cost of Care survey, the average nanny makes about $565 a week in the US or about $14.13 per hour.
Research local pay rates to determine an appropriate range of compensation. Many websites offer information on local sitter and nanny rates and some professional salary sites, such as payscale.com and glassdoor.com also provide this information. Check several sites including nanny job boards to determine the average for your area.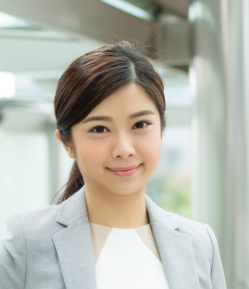 "Nannies deserve fair wages as families seek affordable childcare. It's a challenge as families don't always think of themselves as employers," shares Samantha from Washington, D.C. "I have a full-time nanny and have to pay her a living wage out of my salary. It's not easy."
Before you begin negotiations, you should know the average rate for your area and what level of experience the average salary represents. For the most part, the average wage reflects supervising 1 to 3 children with childcare-only duties and holding the position for 1 to 2 years. For jobs that have additional children, meal preparations, and other duties, the salary should be higher. Also, nannies with training and certifications have invested in their careers to provide better care for the children and deserve higher wages. Keep this in mind when you are evaluating and posting hourly wages with the job description.
A nannies primary role is to care for the children so be prepared to pay for additional services. They may help with household tasks causally related to childcare including cooking children's meals and light housekeeping pertaining to the children (i.e. children's laundry and dishes). Services such as pet care, dog walking, grocery shopping, household chores and party planning are not traditional nanny roles. These are services that pay extra and/or fall into the higher-paying family assistant and/or household manager position. When adding to a nanny's position, be mindful there are a limited number of hours in a shift. If the nanny is overwhelmed with a list of additional responsibilities, they are not able to provide quality childcare.
Continue to Chapters 6-10…