Back to Top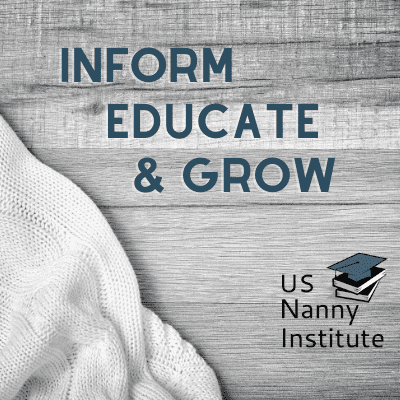 As an education leader in childcare, the US Nanny Institute's goal is to share key insights into the nanny profession, articulate ways nannies can advance their careers, and educate families about the childcare industry. To this end, we share seminars and quick tips to help parents and nannies. You can also learn more about our nanny and childcare training programs and professional certifications.
Video Library Contents (Click to jump to a section)
Section 1: Hiring a Nanny
Unlike other professions, nannies work in a family's home, where they can have a close, personal relationship with the children in their care and the parents. It's important parents have the resources to find, interview, background check and hire the right nanny for their needs. To help, the US Nanny Institute has published the Ultimate Guide for How to Hire a Nanny.
Section 2: Finding a Nanny Job
Nannies and the families that employ them hold different views about what being a nanny means based on qualifications, training, and skills. It's important that professional nannies have training and experience that matches a family's needs. When seeking a new position, having a modern, visual resume and LinkedIn profile can advance your job search.
Section 3: Childcare
From temper tantrums to potty training and positive discipline, our faculty expert, Dr. Lauren Formy-Duval shares quick tips to help parents and nannies.
Section 4: Child Safety
Parents and nannies are responsible for keeping children safe which includes car seat safety, CPR and First Aid and preparing for an emergency.
Section 5: Interviews with Experts
Whether chatting with one of our faculty members or another childcare industry leader, here are some webinars for parents and nannies.