Job hunting is always stressful! Maybe you've been a nanny for a family for years, the children have grown up, and it's time to find a new job. Or maybe this is the first time you're looking for work as a Nanny. Either way, the first step can be daunting. Here are a few nanny job search strategies to help you find a great position caring for children.
1. Start with Self-Reflection.
There are many different types of nanny positions, so begin by thinking about what type of position you want. Do you want to work with a single child or multiple children? Do you prefer younger or older children? Are you looking to work full-time or part-time and what is your available schedule? Can you work in a home with pets and how much of a commute is reasonable? By clearly identifying the types of positions that you are interested in, you are better able to focus your search, communicate with potential employers, and save yourself time as you assess available opportunities.
2. Get a Competitive Advantage.
Identify and pursue things that set you apart from other nanny candidates. Some families are looking for specialized training and nanny certifications. By investing 10-50 hours of your time, you can earn an online childcare diploma. The US Nanny Institute is a specialized nanny trade school and offers on-demand classes taught by child psychologists, lawyers, nutritionists, early childhood educators, and special education teachers. Being able to present a diploma and clearly articulate the training you've accomplished can give potential employers confidence that you can provide the best possible care for their children.
3. Write a Resume.
Many families hiring a Nanny may not ask for a resume, but it's important to have one available. A professional resume demonstrates clearly identifies your skills and experience. Preparing a resume helps you organize your thoughts and prepares you for answering important questions about childcare training and work experience during the interview process.
4. Review Posted Jobs.
Jobs are posted in many places on the web including Facebook groups and paid sites such as Care.com and Via the Village. There are too many to list but most of these services require a monthly or annual fee to view nanny jobs. Look at as many of these postings as possible to get a good idea of what families want. The 'perfect' job may be a little unrealistic and knowing what families want can help you manage your expectations.
5. Post Availability on Job Boards.
Families often review candidates on these sites and reach out to those who fit their job requirements in order to shorten the hiring process. Nannies can input a lot of information into job recruiting sites and those who complete the profile demonstrate a stronger commitment to finding a position than those who leave their profiles bare. Information that is commonly posted includes your experience, salary requirements, references, and background check information.
6. Network for Jobs.
Many jobs become available when other nannies depart so chatting with other nannies at the park, during play dates, and at the grocery store can expand your network. It is important to stay connected with your neighbors and friends as families needing nannies often spread the word of an open position with other families.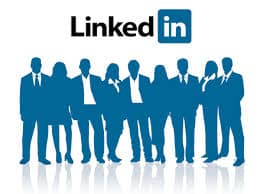 7. Create a LinkedIn Profile.
LinkedIn is a social network platform where professionals and employers. interact. LinkedIn is used by professionals and is career-oriented so it's a great resource where nannies can create a profile of their skills and qualifications. LinkedIn can also be used to find higher-income parents in your local area who may be looking for childcare and connect with other nannies.
8. Join a Nanny Agency.
Nannies can also find available positions by using an agency. Most reputable nanny agencies can place nannies with at least 3 years of experience and formal childcare training into local jobs. Before working with an agency, investigate their reputation with the Better Business Bureau, check for membership with the APNA (Association of Premier Nanny Agencies) or get a recommendation from a fellow Nanny.
9. Leverage Community Resources.
Religious centers, professional clubs, gyms with childcare centers, and neighborhood newsletters are all great places to post your availability and network with parents and potential employers. University job boards are a fantastic way to find part-time help for after school care or a summer nanny position. Sites like Craigslist and traditional job boards like Indeed can also be used by those looking for part-time positions.