Nanny curriculum includes childcare, health and safety, and job placement

The US Nanny Institute invests in current and future leaders of our industry. Leaders require a strong foundation of knowledge in childcare, health and safety, general education, and leadership. Invested in your success, all US Nanny Institute programs also include job placement classes that teach expert resume writing, job search strategies, prepare you for interviews and help you negotiate a work agreement.
Decoding the Class Nomenclature
The US Nanny Institute courses are classified as Childcare (CC), Health and Safety (HS), General Education (GE), Placement Services (PS), and Optional (OP). Numerically, 100 courses are required for the Basic Childcare, 200 courses are required for Intermediate Childcare, 300 courses are required for Advanced Childcare, 400 courses are required for Specialized Childcare, and 500 courses are required for Professional Childcare. The 600 courses provide free job placement support and OP are optional courses that are also included at no additional cost.
Basic Childcare Program – List of Classes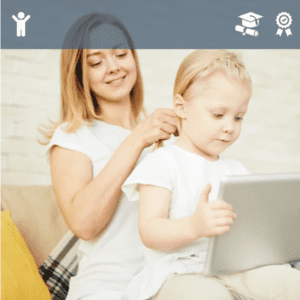 The Basic Childcare Certification program lays the foundation for a childcare career as a Nanny or Sitter and teaches nannies and sitters how to establish and maintain a safe, clean, and healthy environment for children. The 10 clock hours of classes include Understanding Children, Children and the Law, Positive Discipline, Emergency Planning, Safety in the Home, Water Awareness, Food Safety, Professionalism and Stress Management.
CC 101: Understanding Children by Dr. Lauren Formy-Duval. This course teaches the importance of attachment and provides an overview of child development stages for newborns, infants, toddlers, preschoolers, early elementary and primary years with a focus on physical, social, and emotional developmental milestones.
CC 102: Children and the Law by Aaron Brandel. Laws differ in each state, but compliance with local child safety provisions is always mandatory. This course will review relevant laws on proper transportation, injury liability, child abuse, contracts, emergency treatment, and legal protections for childcare workers.
CC 103: Positive Discipline by Dr. Lauren Formy-Duval. Discipline is teaching children to manage their emotions and behaviors. This course starts with learning theory, reinforcement and rewards, then provides tools for decision making and setting up an environment that encourages prosocial behaviors. Common situations are discussed with guidance on when and how to intervene in specific situations that are likely to arise when caring for children.
HS 101: Emergency Planning by Elizabeth Malson. Being prepared can help identify potential emergencies and possibly save lives. This course will teach specific actions needed for weather, medical, fire, unsafe situations, auto accidents, power loss and active shooter situations as well as provide tools on how to develop and use an emergency plan.
HS 102: Safety in the Home by Marlene Malson. One of the primary responsibilities of a childcare provider is to supervise and monitor the safety of children in their care. This course will identify many of the physical risks including hazards, poisons, baby equipment, outdoor safety and discuss ways to eliminate or minimize the risk of injury or harm.
HS 103: Water Awareness by Elizabeth Malson. More than 350 children drown each year. This course discusses drowning risk factors, techniques to reduce drowning risk, dry and secondary drowning, types of floatation devices, and provides water safety guidelines when in, on, or around the water.
HS 104: Food Safety by Dr. Jennifer Rodriquez-Bosque. From farming to the kitchen, food safety decreases the risk of foodborne illnesses caused by bacteria, viruses, parasites and allergens. This course teaches food safety practices to prevent contamination, reduce pesticide exposure and safely prepare, cook, store, and reheat food.
GE 101: Professionalism by Karli Ortmann. Conducting yourself with high character, integrity, and behaving with moral principles is required to be a positive role model for children. This course teaches how to engage professionally and make appropriate choices while employed in childcare.
GE 102: Stress Management by Dr. Lauren Formy-Duval. Stress during childcare is inevitable as juggling children, parents, play dates, and a personal life is a lot. This course teaches the causes and symptoms, biology and management of stress. The course also provides behavior tools and techniques to reduce and manage stress reactions as a caregiver and tools to help children manage their stress.
Intermediate Childcare Program – List of Classes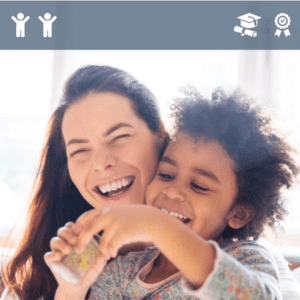 The Intermediate Childcare Certification program builds your Nanny and Sitter career with specialized training by age focusing on newborn and infant care, toddler, preschool, and elementary school-aged childcare. The 20 clock hours include the 10 hours of courses in the Basic Childcare program plus 10 additional hours of training. The Intermediate class list includes Newborn Care, Toddlers, Preschool, Primary Years, Children and Literacy, STEM Activities, Childhood Fitness, and Childhood  Health.
CC 201: Newborn Care by Dr. Tali Berkovitch. This course covers newborn and infant developmental milestones, holding, feeding, diapering, soothing, common ailments and signs of illness.
CC 202: Toddlers by Shaundra Boyd. Toddlers are beginning to walk, engage in receptive and expressive communication, and are developing social, emotional, and reasoning skills. This course focuses on developmental milestones (physical, cognitive, social and emotional) and creating an age-appropriate daily schedule.
CC 203: Preschool by Jena Paulo. Preschoolers are developing their basic life skills, independence, and knowledge they will need as they enter their school years. This course reviews developmental milestones (physical, cognitive, social and emotional) and how to prepare preschoolers for kindergarten.
CC 204: Primary Years by Dr. Ken James. As children grow into ages 6-8, they continue to advance physically and develop more cognitively, enabling a greater range of behaviors and emotions. This course will review developmental milestones, physical needs, and sexual development.
CC 205: Children and Literacy by Christine Ducz. This course teaches early literacy skills for infants and toddlers while promoting strong reading and writing skills for preschool and kindergarten children. The course discusses advanced reading levels, the common core curriculum and how to support reading at home.
CC 206: STEM Activities by Chelsea Herndon. This STEM (Science, Technology, Engineering, and Math) course leverages a child's natural curiosity with a structured approach to learning. The course includes differing, age-appropriate activities that advance innovation and strategic thinking in children.
HS 201: Childhood Fitness by Allison Winkelmann. This course discusses the elements of fitness including body composition, endurance, flexibility, strength training, and provides examples of age-appropriate exercise programs.
HS 202: Childhood Health by Dr. Alexandra Murr. This course teaches correct handwashing, how to manage common ailments (croup, RSV, flu and many others), recommended vaccinations, and over the counter medications.
Advanced Childcare Program – List of Classes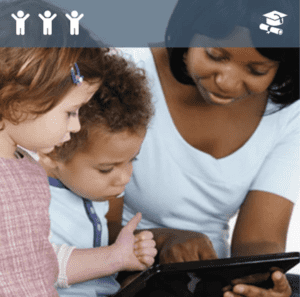 The Advanced Childcare Certification program prepares you to be a full-time Nanny. The 30 clock hours include the 10 hours of courses in the Basic Childcare and the 10 hours of courses in the Advanced Childcare plus 10 additional hours of training. The Advanced class list includes Learning Environments and Styles, Teaching Self-Regulation, Helping with Homework, Children and Music, Children and Art, Fitness for Child Athletes, Nutrition for Children, Communication with Families, and Parenting Styles.
CC 301: Learning Environments and Styles by Annemarie Guertin. The learning environment for children in the early years (ages 1-5) plays a critical role in development. This course teaches how to implement effective learning environments and support different learning styles.
CC 302: Teaching Self-Regulation Dr. Lauren Formy-Duval. Self-regulation refers to a person's ability to manage and control their feelings, thoughts, and behaviors. It is a critical foundation for learning and good decision making. This course explores self-regulation and provides information and tools to help foster and support this development in children.
CC 303: Advanced Newborn Care by Dr. Tali Berkovitch. This course teaches how to care for preemies, the science of breast milk and formulas, and advanced medical and health issues including circumcision, cleft palate and tongue tie, pyloric stenosis and plagiocephaly.
CC 304: Helping with Homework by Chelsea Herndon. Homework is designed to help students review key concepts and provide extra time to practice new skills. This course provides tools to create a positive homework environment, ensure students remain responsible for their homework, and shares practical ways to help children complete assignments.
CC 305: Children and Music by Dr. Beth Stutzmann. Music helps the body and mind work together. This course introduces appropriate song literature, provides tools to teach music, and demonstrates musically integrated activities for children of different ages.
CC 306: Children and Art by Andrea Sammons. Arts and crafts help children develop mentally, socially, and emotionally as well as boost self-confidence. This course focuses on how art helps develop critical thinking skills, pre-reading and writing skills. Practical tips are provided to implement art in the home.
HS 301: Fitness for Child Athletes by Darrin Prince. More than ever, children are participating in sports. This course shares the benefits of individual and team sports, the appropriate ages to compete in different sports, and how to teach sportsmanship. The course discusses how to help keep athletes safe and ensure they get proper nutrition.
HS 302: Nutrition for Children by Lynn Zepp. Food plays a significant role in the health and wellbeing of children. This course teaches the components of nutrition, how nutrition affects health, food allergies, and the nutritional needs of children by age.
GE 301: Communicating with Families by Michelle Dragalin. This course strengthens communication skills by reviewing barriers, identifying different communication styles, reviewing effective communication habits, and discussing how to have difficult conversations. The course also provides practical tools to develop a communication plan.
GE 302: Parenting Styles by Denise Richardson. This course discusses the diverse types of families and parenting styles including authoritarian, authoritative, laissez faire, and uninvolved. The course also covers parenting stereotypes including attachment, tiger mom, helicopter, and free-range.
GE 303: Classroom Management by Jessica Lofton. This course will introduce practical tools to understand and use an established process that can be applied to group play dates, birthday party games, and summer camp structured activities.
Specialist Childcare Program – List of Classes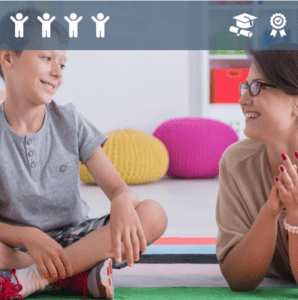 The Specialist Childcare Certification program broadens a nanny career with insights into special needs childcare, children with medical needs and special diets, and expands leadership skills needed to be a Family Assistant or Household Manager. The 40 clock hours include the 10 hours of Basic courses, the 10 hours of Intermediate courses, the 10 hours of Advanced courses plus 10 additional hours of training. The Specialist class list includes Lesson Planning, Children at Risk, Special Education, Child Obesity and Diabetes, Special Diets, Teaching Social Skills, Household Management, Caring for Pets, and Diversity and Inclusion.
CC 401: Lesson Planning by Serenity Bradley. This course teaches how to use lesson plans, components of an effective lesson plan and provides example weekly plans for ages 3-10 with tools to clearly define learning outcomes.
CC 402: Children at Risk by Dr. Alaina Desjardin. This course examines the factors that create or increase risk to children. The course reviews cause of risk, including strain theory, and provides practical ways to support children at risk.
CC 403 Special Education by Kerri Beisner. Special education skills are needed to care for children with special needs or those with disabilities. This course introduces childcare providers to different types of special needs, tools that can be used with children, and how to be an advocate for young children with special needs and their families.
CC 404 Baby Sign Language by Jena Paulo. Most babies can sign before they speak so parents are using baby sign language to boost communication. This course teaches why and how to use baby sign language, when to teach signs to babies and teaches you the most common baby signs.
CC 405: Multiples and Siblings by Kathryn Gonsalves. This course is designed to help you better understand the multiple birth dynamics, what may be expected of you and how you can better manage the unique challenges of caring for multiples and supporting siblings.
CC 406: Supporting eLearning by Sereniti Bradley. This course shares how to best support the teacher and help the child stay focused and progressing forward in their academic development.
HS 401: Child Obesity and Diabetes by Dr. Alexandra Murr. This course discusses the impact a diet has on overall health, reviews weight management and height norms for children, teaches how to read labels and make healthy dietary choices, and explains diabetes management.
HS 402: Special Diets by Allison Winkelmann. This course discusses when a special diet is needed for behavioral, medical or cultural reasons and teaches common types of diets including elimination, gluten-free, ketogenic, FODMAPs, paleo and others.
GE 401: Teaching Social Skills by Kathryn Gonsalves.  This course provides tools to teach children how to listen attentively, apologize, accept 'no' as an answer, disagree appropriately and greet others. Etiquette and manners are taught so children understand personal space, table manners, phone etiquette, and internet safety.
GE 402: Household Management by Elizabeth Malson. Childcare positions may add household management responsibilities including schedule management, food preparation, cleaning, and pet care. This course defines household management and family assistant responsibilities, provides examples of weekly meal and activities schedules, and reviews the basic skills of cleaning, doing laundry, and sewing.
GE 403. Caring for Pets by Dr. Patricia Ziefle. Most families have a pet so this course teaches how to meet a new dog, how to identify medical emergencies in a dog or cat and reviews daily care for dogs and cats.
GE 404: Diversity and Inclusion by Chelsea Herndon. This course defines culture and discusses culture relativism and culture appropriation as well as provides practical ways to teach children about diversity and inclusion.
Professional Childcare Program – List of Classes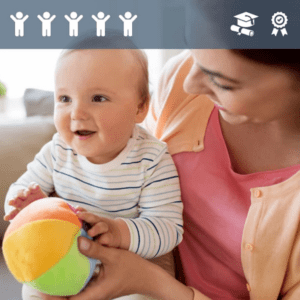 The Professional Childcare Certification program elevates a nanny career in childcare for those seeking to commit exclusively to a full-time position with a high net worth family, a nanny share or be employed as a supervisor in a child-centric business. The 50 clock hours include the 10 hours of Basic courses, the 10 hours of Intermediate courses, the 10 hours of Advanced, the 10 hours of Specialist courses plus 10 additional hours of training. The Professional class list includes Theories of Child Development, Trends in Childcare, Advanced Children, Brain Development, Gender Neutral Parenting, PIkler and RIE, Reggio Emilia, Waldorf Steiner, Montessori, Sleep Training, Financial Management, and Managing Change.
CC 501: Theories of Child Development by Dr. Alaina Desjardin. This course reviews human development theories from cognitive, psychosocial, psychoanalytical, and behavioral points of view including sociocultural, social learning, life span, attachment, and metacognition theories.
CC 502: Trends in Childcare by Kathryn Gonsalves. This course discusses the impact of working mothers, differing economic views of childcare, increase in homeschooling and interest-driven learning, and new employment options.
CC 503: Advanced Children by Dr. Alaina Desjardin. Advanced students, about 3-5% of the population, exhibit high performance capabilities in intellectual, creative, musical and/or artistic areas. This course reviews myths and misconceptions and shares the six areas a child may be gifted and how to provide them with individualized support.
CC 504: Brain Development by Elena Borrelli. This course introduces brain development from in utero to newborn and through childhood, emphasizing ways to promote learning. The course also discusses the impact of adverse childhood experiences, how to calculate an ACE score, and ways to promote resiliency.
CC 505: Gender Neutral Parenting by Chelsea Herndon. This course introduces the characteristics and how to implement a gender-neutral parenting philosophy. The course discusses language including pronouns, how to build a gender neutral environment, and gender neutral clothing, toys, and books.
CC 506: Pikler and RIE by Chelsea Herndon. This course introduces the characteristics and how to implement the Pikler and RIE philosophies. The course teaches tender care moments, freedom of movement, the Pikler triangle, and self-directed play.
CC 507: Reggio Emilia by Chelsea Herndon. This course introduces the characteristics and how to implement the Reggio Emilia philosophy. The course teaches a child-centric and holistic approach to a child's environment, education, and activities.
CC 508: Waldorf Steiner by Chelsea Herndon. This course introduces the characteristics and how to implement the Waldorf Steiner philosophy. The course teaches a lifelong learning approach, eurythmy, and temperaments.
CC 509: Montessori by Chelsea Herndon. This course introduces the characteristics and how to implement the Montessori philosophy. The course teaches a child-led approach and the four planes of development.
HS 501: Sleep Training by Andrea Malson. This course teaches sleep science and provides tools to help children ages 6 months and up develop healthy sleep habits. The course provides practical ways to overcome sleep challenges and introduces sleep techniques including the 5 S's, no tears, pick up and put down, fading, and strategic napping.
GE 501: Financial Management by Marlene Malson. Finances can be stressful and overwhelming. This course teaches the basics of personal finance including banking, credit, budgeting, loans, and insurance.
GE 502: Managing Change by Dr. Lauren Formy-Duval. Humans inherently fear and struggle with change. This course discusses the different types of change and theories of change including Kubler-Ross, Lewin's and the ADKAR model. The course also provides tools to help children and adults manage change.
Developing Future Leaders in the Nanny and Childcare Community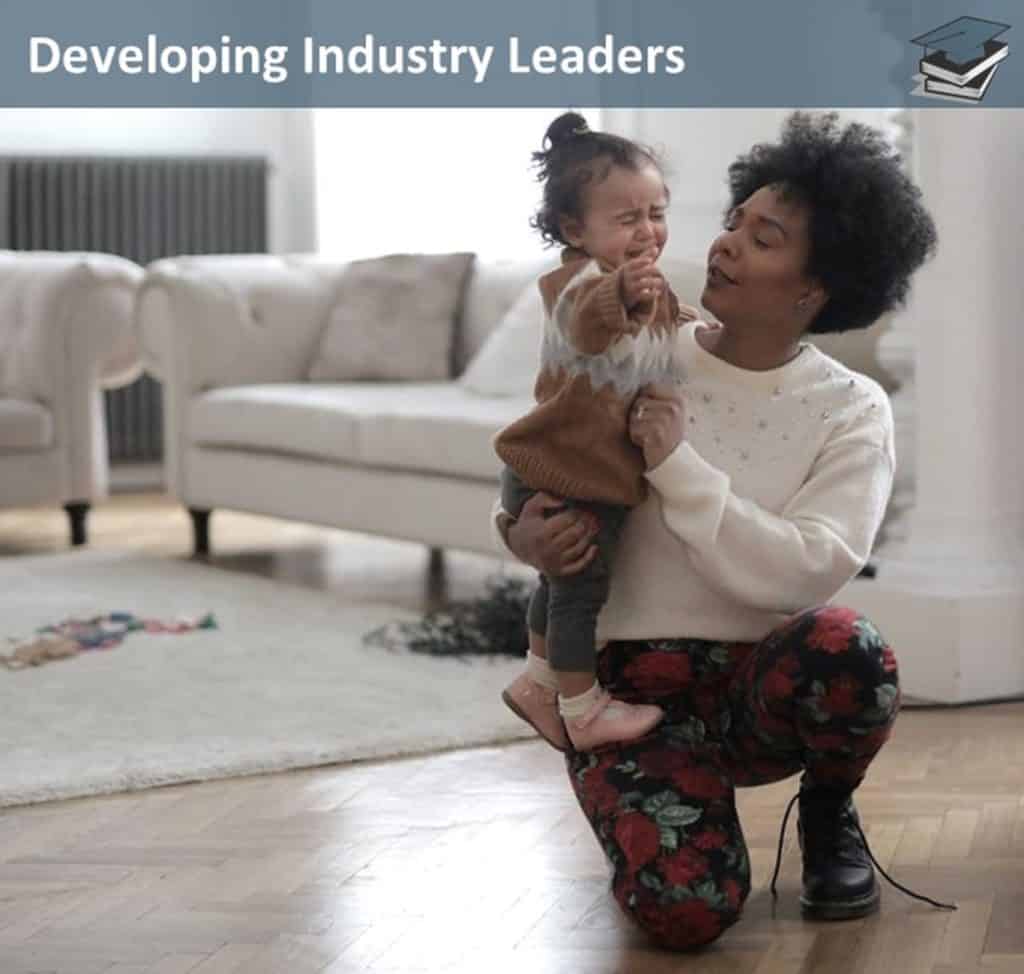 Leadership skills are highly valued by every employer in all industries. To demonstrate leadership, Professional graduates have the option to be published by the Nanny Institute. Professional graduates can select a childcare related topic and author a blog or video that will be published and shared with the Nanny Institute's childcare community.
Professional students have the option to take a 3-hour Leadership Development Series. The leadership development series teaches self-awareness, how to identify your core values, how to be accountable and maintain ownership, and provides tools to help you define and understand your work style as well as the work style of others. The series teaches you how to give and get feedback and provides resources to build consistency and execute a professional development plan.
Seeking Employment? Job Placement Courses included at no additional cost.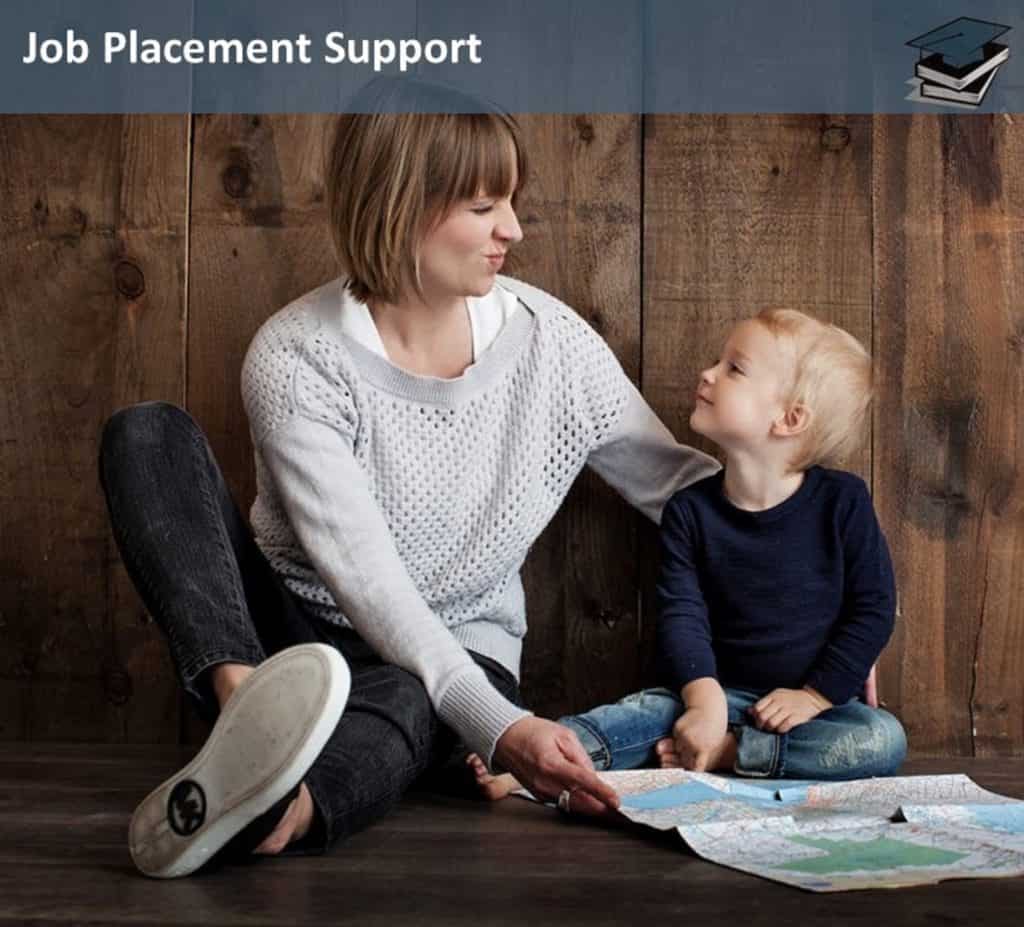 The Nanny Institute is invested in your success, including getting a job with a great family. All Nanny Institute programs include job placement classes. These classes teach expert resume writing, job search strategies, prepare you for interviews, and help you negotiate a work agreement. These classes are optional as many students are already successfully employed.
PS 601: Expert Resumes for Nannies by Elizabeth Malson. This course uses nanny specific examples of a traditional and visual resume to teach resume writing as well as demonstrates how to modernize a nanny portfolio using LinkedIn.
PS 602: Job Search Strategies by Sarah Olson. Knowing the most current job seeking trends and skills creates an advantage in gaining a desired position. This course will review the types of jobs in childcare, practical tools to find the right job opportunities, and how to network and use social media to enhance your professional reputation.
PS 603: Interview Skills by Gregory Cassiere. Interviews are a critical part of the employment process that enables potential employers and candidates to learn about each other. This course will help you prepare for an interview, know what to expect during the interview, how to end an interview, and what to write in thank you notes.
PS 604: Negotiating Compensation by Sarah Olson. Negotiating employment compensation may create anxiety but is an important skill to make sure you feel valued and fairly compensated for your work. This course will help you determine what components of compensation are most important to you and how to effectively communicate with a potential employer on salary and benefits.
PS 605: Work Agreements by Elizabeth Malson. Taking the time to think through and write down job expectations will help ensure everyone understands the responsibilities and compensation. Work agreements help reduce confusion and create a more positive experience. This course will introduce work agreement templates and tools to discuss a work schedule as well as pay, overtime, and other benefits.
Optional Courses (included at no additional cost)
Optional courses can be taken if the topic is interesting to the student.
OP 101: Tips for Live-In Nanny Positions by Karli Ortmann. Living with a family while employed as a Nanny has unique benefits and challenges. This course will discuss how to manage a position that is often viewed as both a family member and an employee.
OP 102: Photographing Children by Marlene Malson. There may be many times when you want to capture a precious moment for the parents of children under your care. This course will help you understand the issues associated with photographing children under your care and provide tips on capturing better images.
OP 103: Payroll, Taxes and Benefits by Jay Schulze. What a Nanny or Newborn Care Specialist needs to know about payroll, taxes and benefits by the President of HomeWork Solutions.
OP 201: Car Seat Safety by Captain Randy Chhabara, Austin-Travis Emergency Medical Services. An optional seminar on car seat safety that discusses the importance of rear-facing and correct installation with a demonstration that installs different types of car seats. It's important to note that all car seats must be professionally installed and this video does not teach installation as every car seat has its own instructions and requirements for proper installation and usage.
OP 301: Pandemic Compliant Home Fitness for Preschoolers by Michele Silence. An optimal seminar to learn how to minimize the risk of COVID_19 infection while providing much needed physical activity for preschool children. Young children will enjoy singing catchy songs explaining the pandemic and have fun doing a collection of simple preschool fitness activities. All are done safely at home with minimal equipment.
OP 503: Financial Services for Nannies by Warren Burger, CEO of Luminary Financial Advisors. Warren shares important information to help nannies manage their finances including how to build an emergency fund and other ways to plan for the future.