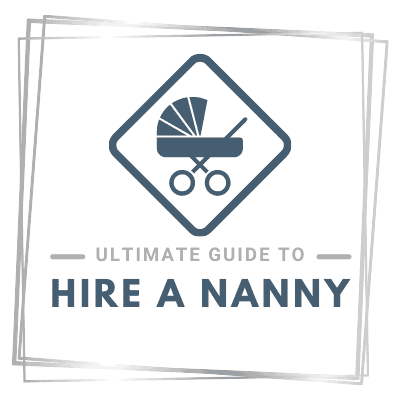 Contributed By:
US Nanny Institute on July 8, 2021
Firing a nanny is not easy as they have been working in your home and have a relationship with your children. There are both personal and professional elements to the relationship which can be difficult to manage during a termination. You should check your state's employment laws and you may want to work with a lawyer if you are terminating an employee. As an employer, it is your responsibility to know and follow federal, state and local employment laws.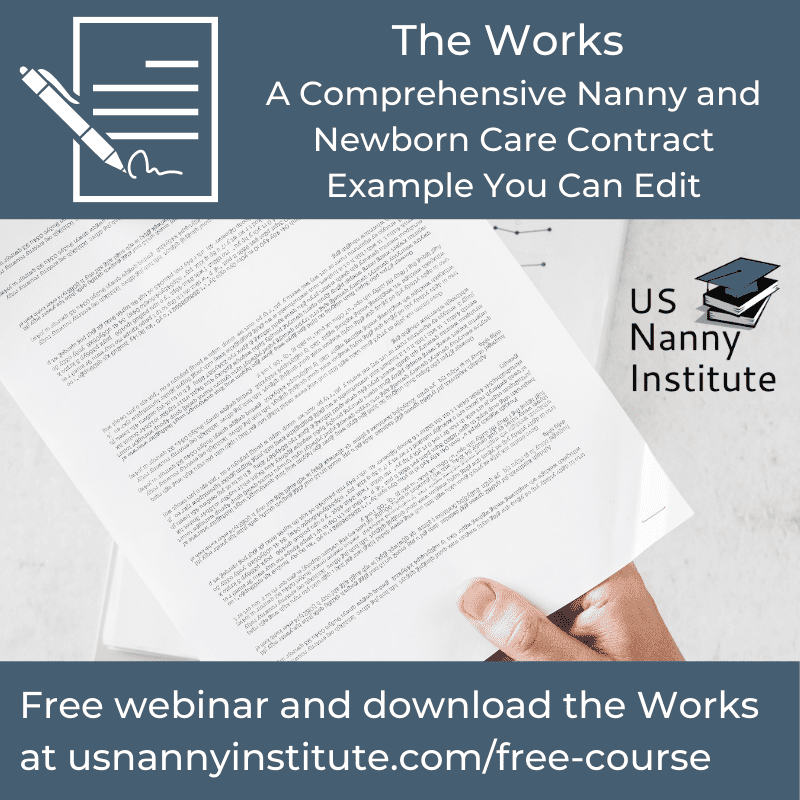 How to fire a nanny is one chapter of an eBook to help parents find, hire and manage a nanny. The Ultimate Guide to Hire a Nanny eBook and webinar series covers nanny job titles and duties, cost to hire a nanny, nanny training and certification, working with a nanny agency, insightful interview questions, how to assess candidates and payroll, taxes and insurance.
At-will employment means your nanny works at the will of your family. You can fire your nanny at any time for good reason or no cause at all. Your nanny can also quit the job at any time for any reason or no reason at all. Check your state laws as most employment is presumed to be at will. Potential exceptions to at-will employment include a signed contract for a fixed period. Signed contracts for a fixed period of time are not common.
Why do you want to fire the nanny? There are reasons to fire a nanny immediately and these include illegal actions, reckless behavior or putting the child in danger. The family's safety is the primary concern and any of the following may require immediate termination: misconduct, theft, neglecting the job duties, misuse of family property, substance abuse on the job, dishonesty and/or a safety concern.
Other reasons to terminate a nanny include repeated instances of absenteeism, tardiness, poor quality work, failure to perform job duties, lack of attention and/or failure to enforce the house rules. Before firing a nanny, make sure you have set realistic expectations for the job, you have stuck to the original job description, and you have made every effort to communicate and mediate any issues.
The first step is a job performance review so you can document your concerns and have a conversation with the nanny on how to improve. A performance review may allow an open conversation on what is working and how a nanny can improve their performance. Evaluating a nanny's work, providing feedback and establishing guidelines on exactly what, when and how to improve may remedy the issue. Some nannies will be uncomfortable with a negative performance review. Instead of improving, the nanny may quit without notice. Have a backup plan (see Chapter 18).
If you are having problems with your employee, it is important to identify these issues and provide written documentation that is dated and signed by you and your employee. Again, provide a copy to your employee and keep one with their personnel file. By having documentation, you can show just cause for firing your nanny. It also demonstrates a progressive process and that you tried to rectify the situation and terminating employment was a final step. Documentation may also be needed if your nanny files for unemployment and the state contacts you.
Ideally, you have a work agreement in place with the nanny that contains a section on how terminations and resignations will be managed. This section of the work agreement should have an at-will statement such as, "employment is for an indefinite period of time and it is subject to termination by the employer or employee, with or without cause, with or without notice, and at any time". This section should include the amount of time to give notice, severance and list the reasons for an immediate firing. You do not necessarily need to give a warning before a termination provided it is indicated in your work agreement. The work agreement should be signed by you and your employee, which serves as an acknowledgment that the nanny has read and understands the document.
When terminating the nanny, you should provide them with a termination letter. This letter should include the time and date of termination, what is included in the final paycheck, when the final check will be issued and any other relevant information. The nanny is owed pay for all work performed up to their termination even If they are immediately fired. You may also have to pay for unused paid time off based on your work agreement. On the date of termination, guaranteed hours, if included in your work agreement no longer apply as the nanny is no longer an employee. Never withhold pay for hours worked as you can get into legal trouble.
Severance is not legally required. If you have included severance in your work agreement, you will need to follow that agreement. You should not provide severance if the nanny was immediately fired for misconduct, safety concerns or illegal actions. Notice and severance are not recommended if you fire a nanny for cause. You are better off finding backup care than having a fired employee care for your children.
You have developed a professional and personal relationship so firing a nanny by voicemail, email or text is inappropriate. Plan a professional and honest conversation at the end of the workday to minimize the time between termination and the nanny leaving for the day. Have another person attend the meeting if possible and hold the meeting in a private location. Children should not attend or be around during the meeting.
Be honest with the nanny. Share that you have documented the issues, attempted a remediation plan and are still unsatisfied with their job performance. Be brief and state only the facts. Let the nanny know about their pay and any severance. If you have a confidentiality agreement, remind them that it covers termination and remains in effect after their employment has ended. Have a list ready of the items that you need returned by the nanny (house key, car seats, credit cards, garage door openers, insurance cards, et al).
This is a conversation, and you should allow the nanny the opportunity to respond. While genuinely listening to the nanny, do not be swayed into letting the nanny keep their job. You have provided feedback and an opportunity to improve. The improvement has not happened, and it is time to part ways. Do not give the nanny false hope that you will hire them back at some point or use them for sitting.
After the termination conversation, take a few additional steps. Write down what happened so you have a record of what was discussed and keep it with the employee's records. Change your home security codes and remove the nanny from school, daycare and doctor office lists. If your nanny files for unemployment, your state will ask about the terms of dismissal and you will need to communicate if it was for cause or not. If you do not respond, the state will rule on the nanny's behalf and if they are awarded benefits, your unemployment tax rate will increase. Also, be prepared if you were paying your nanny illegally. A nanny filing for unemployment is one way for a household employer to be reported to the IRS.
The US Nanny Institute provides online childcare classes with certification programs based on a curriculum specifically designed to advance the skills of Nannies and Sitters. The Nanny Institute has over 30 college faculty with a passion for education and childcare, bringing them together to help childcare providers gain practical skills and qualifications that benefit their careers and the children in their care.