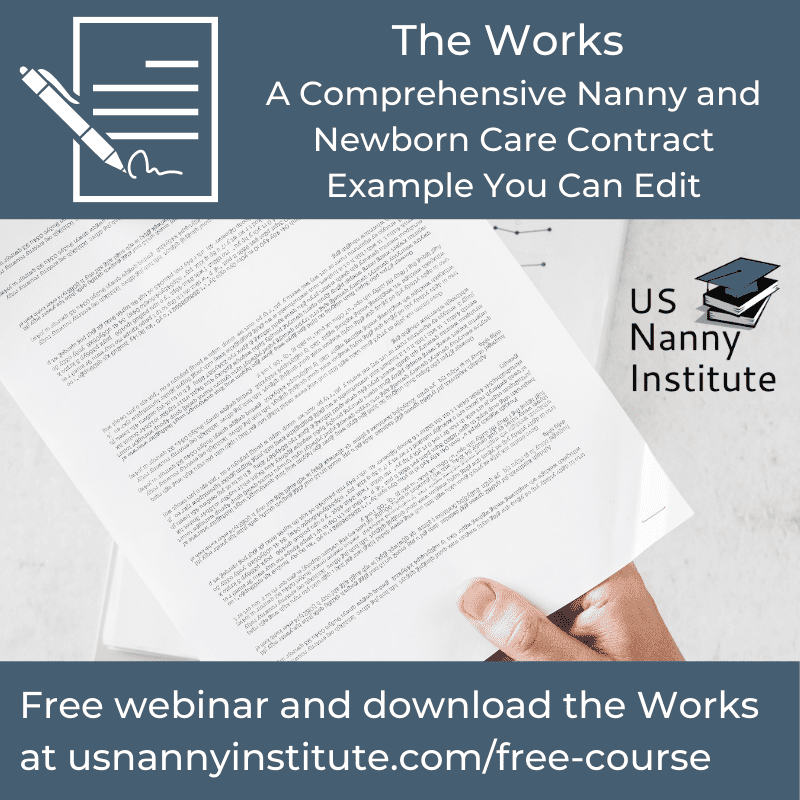 Contributed By:
US Nanny Institute on June 18, 2021
Taking the time to draft, agree on terms, and sign a work agreement can protect both parties. Even more importantly, it can ensure everyone has the same expectations. Confusion between a family and a nanny is reduced when everyone is clear on the responsibilities. A too-informal work arrangement can cause confusion whereby, a well-written agreement can provide clarity and make disputes easier to solve amicably. Setting expectations and guidelines at the beginning of a working relationship will create a foundation for success.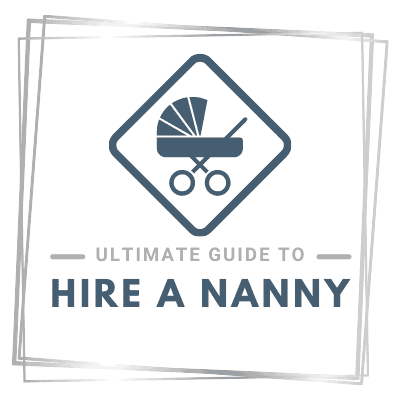 Nanny work agreements is one chapter of an eBook to help parents find, hire and manage a nanny. The Ultimate Guide to Hire a Nanny eBook and webinar series covers nanny job titles and duties, cost to hire a nanny, nanny training and certification, working with a nanny agency, insightful interview questions, how to assess candidates and payroll, taxes and insurance.
What is a Nanny Contract?
A nanny work agreement is simply a written document that specifies the relationship between an employee and an employer including expectations and compensation. While it can be beneficial, you are not required to use a lawyer to write and review a work agreement. You can create a document that when signed by both parties, it is a legal contract. The employer made an offer that was accepted by the employee. Of course, the agreement can range from an outline to several pages. The most important thing to remember is to be clear about what is expected and how much the position pays as well as the hours. This emphasizes the essential elements of the arrangement. It will ensure the nanny earns compensation for overtime.
Many nannies and families are reluctant to have a nanny contract or nanny work agreement. After all, we all hate paperwork and if you have a good relationship, you are understandably hesitant to rock the boat. Also, many are afraid of formal contracts, worrying it could limit flexibility.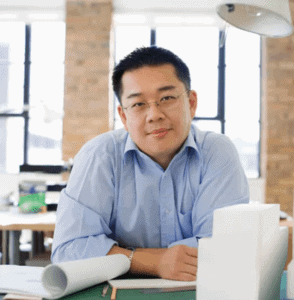 I use a work agreement template to help me write the job description shares Linh L. from Portland. The structure allows me to think through and write down the job duties. I share a drafted work agreement with the top candidates, so they can read and review the requirements, schedule, and compensation.
Components of a Nanny Work Agreement
Work agreements should always include some basic information. First, the names of the childcare provider and the family, as well as their addresses and an emergency contact in case the parents, cannot be reached. The agreement can start with the job description including the days that will be worked and the number of children. Take time to list out all job responsibilities and specific duties. For example, is the job solely about childcare or will there be household or pet care duties? Next, ensure the pay rate including any benefits, expense reimbursement and vacation or sick days are included.
Most work agreements include a confidentiality clause or a non-disclosure agreement (NDA) to protect the family's privacy. The exact wording may vary for each family and/or state but the intent is that all information the nanny knows or sees is confidential. The agreement is that the nanny will not disclose any confidential information to anyone. This protects the family from the nanny posting photos of the children on social media, sharing private information with their friends, or discussing private family details publicly.
Every Nanny Job is Unique
The work agreement should also cover the house rules for the children. If children are allowed electronics, what content is approved? Video games, online web browsing, and television all have content that may not be age-appropriate for a child. Finally, document any special considerations or needs. Is the child on a special diet or are their behavioral considerations that need attention?
Make sure the work agreement addresses any special circumstances in your home. For example, if a parent works from home and has information that could be considered private or confidential, a privacy policy may be needed in the event the nanny overhears information while performing her duties in the home.
Download Free Nanny Work Agreement Example
As every family is unique and each position may have different responsibilities, work agreements protect both families and nannies by clearly communicating expectations and helping to structure a conversation about the job. You can download a free nanny work agreement example that includes everything for nannies, newborn care specialists and live-in nannies. These examples are provided to inform parents, nannies and lawyers about nanny industry-specific considerations. As each state has its own laws, these examples are not guaranteed to meet any state legal requirements and should be reviewed by a local lawyer. Here are a few tips to include in work agreements so you can get started.
Full-Time Childcare Providers. Full-time childcare comes in many forms including weekly care for young children while parents are at work, summer care when children are out of school, families needing overnight care, and vacation care at a resort. Care may be needed for one or more children making each of these positions unique. The childcare requirements will likely involve physical care, academic or activities, and logistics. Additional responsibilities may include light housekeeping, transportation, and/or meal preparation. The agreement should include the compensation (hourly rate), benefits, mileage reimbursement (56¢ per mile in 2021), hours, vacation, and tax management.
Family Assistants and Live-In Nannies. Family assistants and live-in nannies will have additional considerations including household management and errands, possibly adding pet care, travel with the family, overnight care, and other considerations. The agreement may include a guest policy, require confidentiality, and vaccinations, as well as the use of family equipment and amenities such as a car, pool, or recreational areas.
Negotiate What is Most Important to You
Prepare to reasonably negotiate with the nanny remaining focused on the goal to ensure both sides are comfortable with the job requirements and compensation. By evaluating the job responsibilities, skills of the nanny, and wages in the local area, you are ready to thoughtfully discuss wages and benefits. During the interview, learn about the nanny's training and certifications as well as previous experience to understand why they may be seeking higher than average pay. Share the results of your research on pay for additional responsibilities such as caring for groups of children or taking on family assistant or household management tasks. Finally, be willing to listen and remember the goal of negotiating is to ensure both you and the nanny are comfortable with the compensation.
Each state has its own laws, and some cities have minimum wage requirements for local workers. Work agreements should have a section dedicated to at-will employment, performance reviews and how departures will be managed.
The US Nanny Institute provides online childcare classes with certification programs based on a curriculum specifically designed to advance the skills of Nannies and Sitters. The Nanny Institute has over 30 college faculty with a passion for education and childcare, bringing them together to help childcare providers gain practical skills and qualifications that benefit their careers and the children in their care.