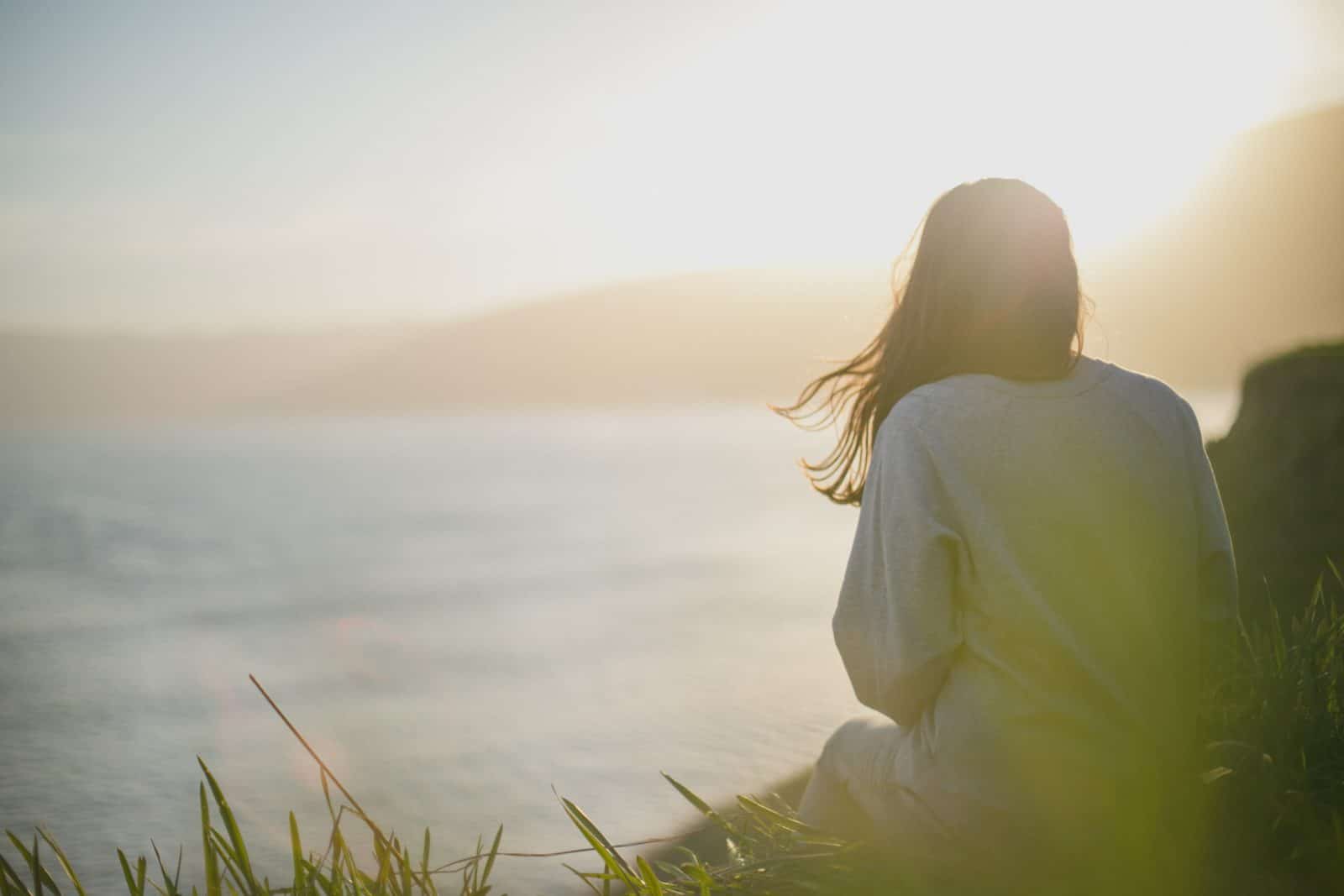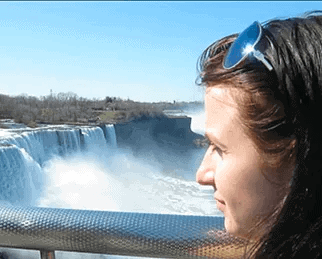 I was a full-time college student living in Poland and dreamed of travel and learning about different cultures, especially the United States of America. At the time I didn't think it was possible because I didn't have enough money for all the travel and visa expenses that come along with traveling abroad. Then, I learned about the US Au Pair program.
First, let's define Au Pair. Au Pairs are young international visitors who travel to a foreign country to gain a better understanding of the life and culture of that certain country. While there, Au Pairs live with a host family and provide childcare services to their children. Taking care of children and living for a year or two in the US was a perfect way for me to experience a new culture and learn English!
Although there are many countries you can go to and become an Au Pair, including Germany, Belgium, England, France, or Italy, my heart was set on the United States of America. Since I wanted to become an Au Pair in the US, I had to find an Au Pair Agency that would accept me and assist me with the process. There are three main requirements for the US Au Pair program: you must be 27 or younger, you must have basic knowledge of English and you must have some childcare experience.
The agency helped me with the visa process and created a profile for the potential host families to review. Similar to other job searches, a potential host family contacted me and then I had an interview. I was very lucky from the beginning. I got a great agency and was selected by the best host family in the whole wide world! I lived in Larchmont, New York for two years with my host family and they made me feel like I was part of the family. That helped me a lot with the transition to a new place.
As with any position, there are pros and cons to being an Au Pair. I learned a lot! The situation taught me how to be more organized when maintaining multiple hectic schedules. The kids helped me improve my English and they loved to share American culture and holidays.
Being an Au Pair can be very stressful. Imagine leaving your home, your parents, siblings and closest friends, and moving to another country for a year or two on your own while living with strangers in their house. Beginnings can be overwhelming to some and many Au Pairs feel homesick at first. Some of them even decide to go back home after a few weeks of the program. In my case, my host family made my experience extraordinary and I will always be grateful for that. I was caring for 5 kids including 1-year old twins! It was a busy household. Crazy, loud, and messy was a normal day at their house. I would play a variety of sports like soccer, football and baseball with the 3 bigger boys and took the twins to playgrounds and playdates. They also participated in many after school activities.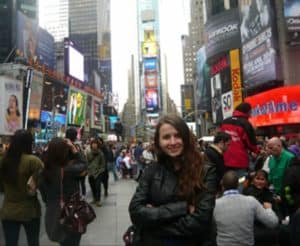 Learning a new culture with a host family was the best part of being an Au Pair for me. My favorite time of the year was Halloween when we would dress up and go for a walk through the neighborhood to trick or treat! I also loved to color the eggs and hide them in the backyard for Easter, as well as experience other American holidays like Thanksgiving and Christmas. We celebrate Christmas in Poland, but I had the chance to experience the holidays the "American way". The 4th of July was also a very festive and entertaining holiday as my host family and I celebrated at their summer house in The Hamptons. We organized a BBQ and invited family members and friends. In the morning the kids and I baked cupcakes and decorated them with the American flag. After that, we went to the beach and when the guests came over, we played in the pool and in the backyard. Even today, I remember how much fun we had playing baseball and soccer with the whole family. In the evening, we drove to the beach to enjoy the fireworks. It was mesmerizing.
I also enjoyed meeting other Au Pairs and I made some amazing friendships. I learned a lot about other countries by being friends with Au Pairs from South Africa, Brazil, Germany, Japan, France, Czech Republic and Colombia. Spending time with other Au Pairs was a great way to relax after a busy day and share our feelings and experiences. Having friends made me feel less homesick and lonely. It helped me go through the downs that we all have sometimes. We would play soccer for fun, have lunch, and giggle about everything and nothing.
Because the Au Pair program is a cultural student exchange, participants have to attend school and are encouraged to learn about the host country. All Au Pairs are required to take 6 credits (or the equivalent of approximately 80 hours in the classroom) over the course of the year. I chose to do weekend classes because it was more convenient with my schedule, but many Au Pairs choose daily classes. I took "History of American Sports" and "History of New York". I enjoyed the classroom experience and learned a lot from it.
Another fantastic experience that I had as an Au Pair was traveling around the US. I was able to go to a few different places and see the variety of the country. I went to see beautiful Niagara Falls, enjoyed hot and sunny Miami, visited cities like Philadelphia, and took a selfie in front of the White House in Washington DC.
With the Au Pair program, you can remain in the host country for a maximum of two years. After two years, you must return to your native country. Some people go back and apply for another Au Pair program, but you must wait two years. For me, I was fortunate enough to find love and marry. I was able to stay in the country I fell in love with and build my life here.
My time as an Au Pair was an amazing experience. I'm still very close with my host family and I often visit them and the kids. We have so many memories together, I think we will always be close and be good friends. Not only did they grow by my side, but I grew with them and become a better caregiver and better human being. I learned to be more open to different cultures and understanding of differences. I do believe the time I spent as an Au Pair helped me build strong fundamentals to become a great, loving, caring and professional nanny. It is amazing to realize that children can be the best teachers in our lives and I'm proud and grateful that I chose to dedicate my life and career to teach them, protect them and care for them.