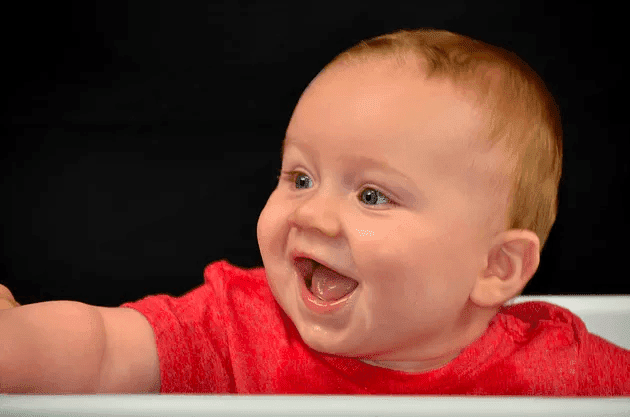 Contributed By:
US Nanny Institute on February 1, 2018
Want to be a babysitter or nanny? How can you compete? Families, agencies, and employers are always looking for high-quality babysitters and nannies so set yourself apart as a certified childcare provider. According to Georgetown University Center on Education and the Workforce*, on average, certificate holders earn 20 percent more than high school-educated workers. Moreover, even when certificates don't provide an earnings boost, they make individuals more employable.
With 5 licensed and industry respected certification programs from Basic to Advanced and Professional, you can pick the certification that patches your career goals. Here are the top 10 reasons to invest in certification.
1. Childcare Knowledge.
Having a solid knowledge of child development is a key piece of quality childcare. Knowing what is typical or common at different ages is important in providing appropriate and effective care for the children placed in our supervision. This training includes the major developmental stages of infancy through elementary and middle school age; discussion of the physical, cognitive, and social-emotional milestones within each stage; and activities that encourage healthy child development. Learn the basics of positive discipline from a child psychologist, nutrition for children from a clinical dietitian, and important employment information from a lawyer.
2. Practical Skills.
From diapering infants to temper tantrums to helping with homework, these courses provide practical advice and tools that you can apply when caring for one child or a group of children. Faculty experts also share how to create daily schedules, support the child athlete, and help children learn to cope with stress.
3. Better Job Opportunities.
Are you applying for your dream job working with children? Training and certification increases family and employer's confidence in your skills and creates a competitive advantage for positions. With advanced certifications that require work experience, you may even earn a higher wage. If certified by Amslee Institute, you get job placement support including resume writing and interview preparation.
4. New Places.
Want to travel or live in new and exciting locations? Certified applicants have greater opportunities to work at resorts, on cruise ships or find employment in another city or country. Completing a well-designed curriculum demonstrates broader childcare knowledge as well as specialized skills required for in-home care.
5. Demonstrated Commitment.
Children need stable environments so families, as well as employers, look for someone who will commit to the position – often for at least a year. An investment in training and certification demonstrates this type of commitment to a childcare career.
6. Confidence.
By completing the courses and passing the proficiency exams, you can be confident knowing you've learned the skills you need to be successful. Attaining a professional certification shows that you have done the work – you set a goal, worked towards completion, and earned a certification.
7. Continuous Learner.
According to the Guardian**, there's a strong correlation between learning and sustained employment. Employees who demonstrate that they're conscientious about their personal development are likely to be seen as highly motivated and engaged. With 5 certification levels, you can improve your skills and knowledge over time to demonstrate you are a continuous learner. Part-time babysitters can start with the Basic certification and as they gain experience, seek additional certifications. Experienced nannies may start at the Advanced or Specialist level and progress to the Professional level.
8. Leadership.
The Professional certification program includes a student project that requires the students to share their expertise with others. Mentorship opportunities are also available to allow Professional certificate candidates the opportunity to help those early in their careers.
9. Simplified Hiring Process.
Amslee Institute certification programs require completion of First Aid and CPR certification, passing of proficiency exams, written recommendations, and documented work experience. These job requirements and achievements can be shared with an official transcript. This will streamline the hiring process with potential employers. In addition, when certification is completed, Amslee Institute will help connect graduates with potential employers.
10. Community.
Students become part of the Amslee family and can network through classes, join the private Facebook group with other students and faculty, and participate in online discussions where fellow students and faculty share best practices and answer questions.
Certification can fast track a childcare career in weeks with training that is specifically designed to provide students with the mental, emotional, and social skills needed to positively influence the development of young children. With job placement support and demonstrated skills, an industry respected certification may earn higher compensation.
—
For more information about childcare certification programs, visit Amslee Institute at www.amsleeinstitute.com/programs.
*Carnevale, Anthony P., Rose, Stephen J., Hanson, Andrew R. (2012, June). Certificates: Gateway to Gainful Employment and College Degrees. Georgetown University Center on Education and the Workforce. Retrieved from https://www.cew.georgetown.edu/certificates.
**Mills, Corinne. (2013, May 6) Keeping your professional development continuous. The Guardian. Retrieved from https://www.theguardian.com/careers/careers-blog/keeping-professional-development-continuous.
The US Nanny Institute provides online childcare classes with certification programs based on a curriculum specifically designed to advance the skills of Nannies and Sitters. The Nanny Institute has over 30 college faculty with a passion for education and childcare, bringing them together to help childcare providers gain practical skills and qualifications that benefit their careers and the children in their care.