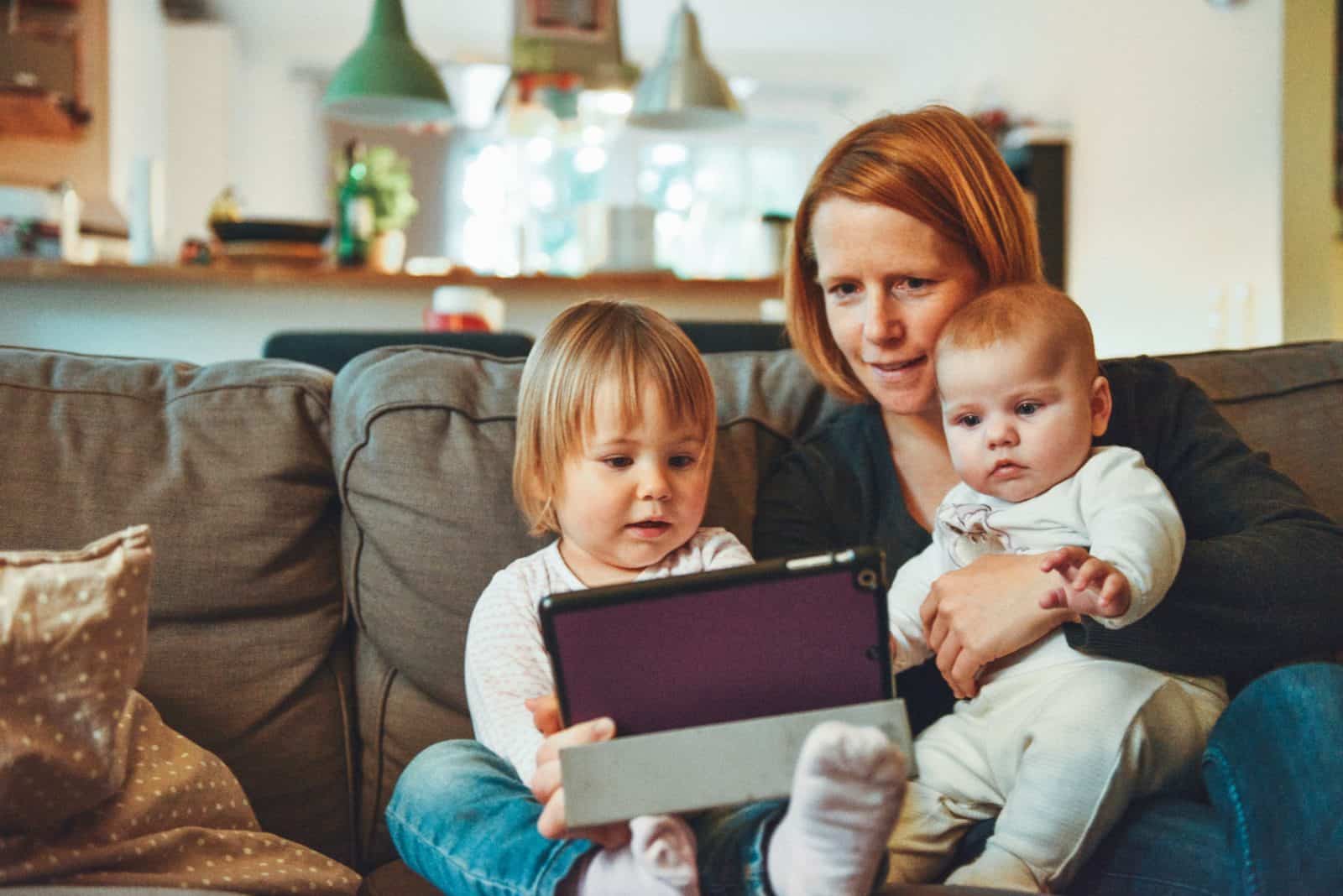 Contributed By:
Michelle Dragalin on June 12, 2018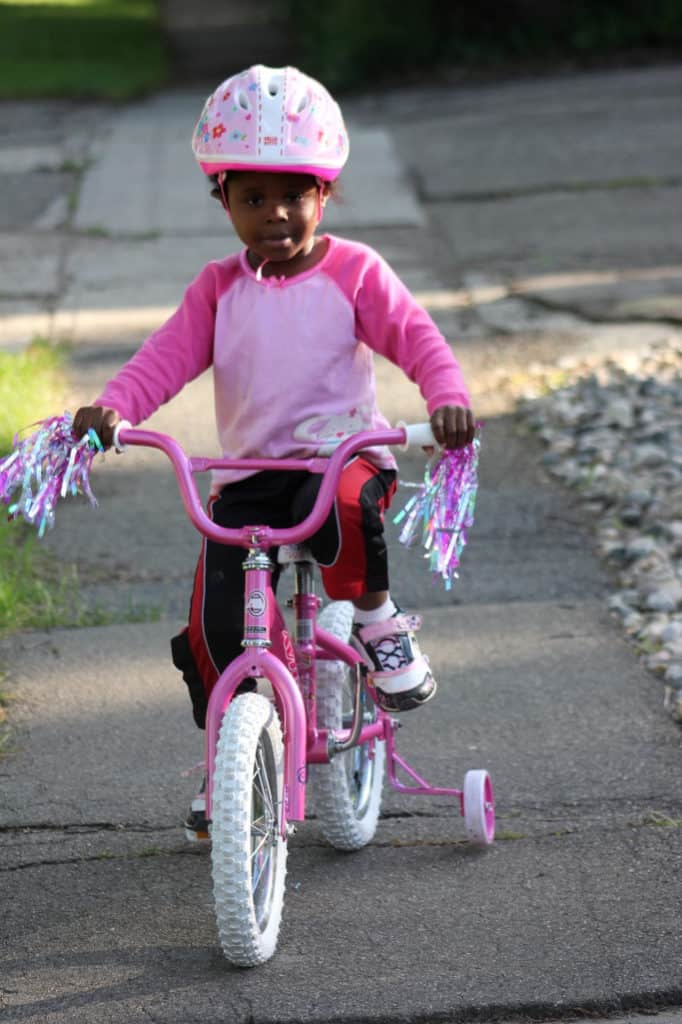 Families today have busy schedules and the larger the family – the greater the challenge. Playdates, school, work meetings, cooking, sports, and summer vacations are just a few of the family activities and commitments that can create a hectic schedule but strong communications between families and nannies can help child routines go smoothly. Communication is critical in maintaining family routines and minimizing stress. Here are 5 tips to help busy families and nannies better communicate.
1. Face to Face Conversations. In this day of cell phones, texting, and emails, the benefits of a face to face conversation are sometimes overlooked. Taking a few minutes when transferring supervisory responsibilities can make a world of difference. Nannies can communicate the highlights of how the children were feeling and behaving while in her care and the family can share the key activities for the day. Remember to make eye contact and be aware of how your body image impacts the meaning of your words. Speak clearly and listen attentively. If you are receiving a lot of information, take notes and then restate the information to make sure your comprehension is accurate.
2. Communication center. A communication center provides a place to help the family and nanny share information. A communication center can be a physical location such as a bulletin board, refrigerator, or cubby hole. It can also make use of today's technology and be a group email list or a joint electronic calendar. The crucial element is that every family member has access and regularly checks the communication center. Nannies and Families must have access to the communication center. Sharing key information about activities and events with their locations and times help the nanny know when and where to care for the children so she can do the job successfully.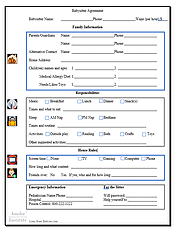 3. Daily logs. A daily report may be a one-page template or a quick written note highlighting the activities and key points from the day. The contents of the daily log will differ based on the child's age and the desires of the parents. It may include feeding, toileting, activities, completed homework, and any household management duties completed during the day, among other things. Unusual events such as symptoms of an illness or a fall at the playground, as well as any actions taken by the nanny such as administering medication or getting medical assistance should be listed. The daily log should be shared in the communication center. Of course – an emergency must be handled appropriately and then summarized later in the daily log.
4. Expense reports. Nannies should have access to money for childcare-related expenses – whether it is petty cash or a prepaid card. An important part of the job is communicating how that cash is spent. There should be a defined process to track finances. A weekly report which includes all receipts for expenses is usually sufficient. The report should list the date, location of purchase, items purchased, and total amount spent. For family assistant positions that include shopping such as picking up dry cleaning, groceries, and putting gas in the car, the weekly report should list all the receipts with a general summary of the items purchased.
5. Work agreements. Each nanny position is unique with respect to job duties and expectations. A work agreement is a great tool that lists the job responsibilities and expectations which allows the families and nannies to align on expectations. Work agreements are developed between the nanny and the family with both sides agreeing to the contents. If you don't have one already, take a few minutes to review a work agreement. For free templates, visit AmsleeInstitute.com/courses which has a 30-minute video on work agreements as well as templates for Sitters, full-time nannies, and live-in nannies.
Successful communication between a nanny and the family is critical to the successful completion of the nanny's duties. Communicating with the children can set expectations for daily activities and routines resulting inconsistency for the children. Successful communicating with family members reassures all involved that the children are receiving the best possible care.
To learn more, a Communicating with Families course is available with enrollment in the Advanced Childcare program at AmsleeInstitute.com.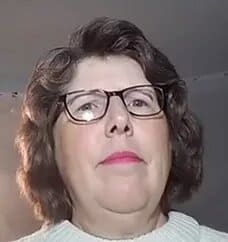 About the Author. Michelle Dragalin. Michelle earned an Educational Specialist in Educational Technology from Walden University, Master of Education from the University of Phoenix, Bachelor of Art in Special Education from Old Dominion University, and Bachelor of Science in Elementary Education from Bemidji State University. Michelle is a Texas elementary school teacher (PK-8) and has experience in Colorado elementary schools and working as a special education teacher. Michelle is an adjunct faculty member of Amslee Institute.
The US Nanny Institute provides online childcare classes with certification programs based on a curriculum specifically designed to advance the skills of Nannies and Sitters. The Nanny Institute has over 30 college faculty with a passion for education and childcare, bringing them together to help childcare providers gain practical skills and qualifications that benefit their careers and the children in their care.