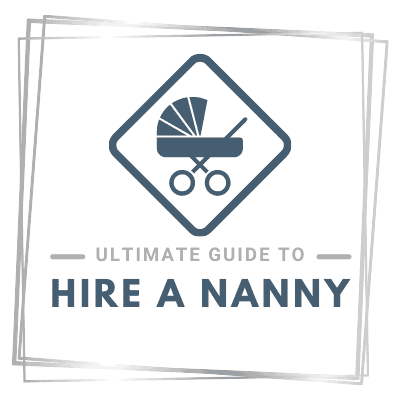 Contributed By:
US Nanny Institute on September 2, 2021
With so many different terms and titles, it can certainly feel overwhelming. "A big challenge in the industry is that terms are often confused. It leads to a disconnect in expectations making it harder for families and nannies to manage expectations about job duties and compensation" shares Erin S., a nanny agency owner in New York. Nannies often describe their careers and experiences using many of these terms.
Career Nanny. A career nanny has chosen childcare as their profession and has worked as a nanny for a significant amount of time. He or she has made a conscious choice to remain in the field and has no intentions to leave.
Nanny Sharing. When two or more families employ one nanny, it is a nanny share. In this situation, the nanny either watches the children as a group or splits her time among the families. Most nanny shares watch the children together, but many families work together to come up with a schedule tailored to their specific needs. In a nanny share, nannies earn 65-75% of a non-share nanny salary. This allows the nanny to make more than average for the added complexity and care of multiple children. Parents also benefit financially as they get a 25-35% discount by sharing a nanny.
Overnight Nannies. Overnight nannies care for children off-hours and for a specific period, often a few weeks, allowing parents of newborns to get some much-needed rest. Overnight nannies can also be on-call when parents have jobs that require night shifts or job-related travel.
College Nanny. These nannies are full-time students with a flexible schedule. While not available to work full time, college nannies are great for weekends and evening care. They may have advanced skills if they are studying nursing or early childhood education. If they are studying to be teachers, they may be available to tutor.
Summer Nanny. Often a college student, these full-time nannies care for children during the summer break. Summer nannies make sure the children have their basic needs met as well as provide activities to do throughout the day. They may provide transportation for the children to and from day camps and other summer activities. Some summer nannies are live-ins while others work specified hours each week.
Nanny Mom: Nanny moms are professional childcare providers and career nannies who bring their own child to work. Families with only one child may seek out a nanny mom so their children can interact with other children while some nanny moms arise when families hire a great nanny who then starts their own family. When considering a nanny mom, many families have concerns about the nanny paying more attention to their own child, planning for backup care when the nanny mom's child is ill, and the logistics of having food, toys, and supplies needed by an additional child in the home. Additional concerns include liability in the event of an accident.
Au Pair. Au Pairs are part of a one-year culture exchange program where a host family in the United States provides room, board, a weekly salary, and a class. In exchange, an au pair provides childcare as well as household duties pertaining to the children. The Au Pair program is a government-regulated foreign exchange program in the United States. Au Pairs provide childcare for a maximum of 10 hours a day and 45 hours per week in exchange for room and board, an approved training class, and a weekly stipend. Au pair programs have specific requirements, and more information can be found at the US State Department (https://j1visa.state.gov/programs/au-pair).
Live-in versus Live-out Nannies: Live-in nannies work and reside in their employer's residence while live-out nannies have their own residences and come and go to their place of employment.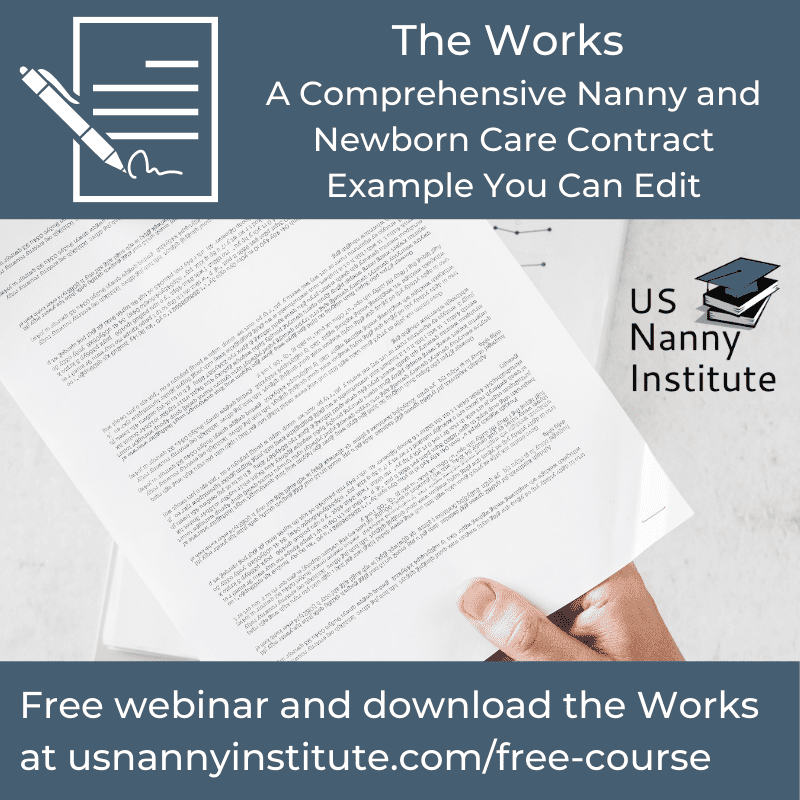 Nanny job titles and defining industry terms is one chapter of an eBook to help parents find, hire and manage a nanny. The Ultimate Guide to Hire a Nanny eBook and webinar series covers nanny job titles and duties, cost to hire a nanny, nanny training and certification, working with a nanny agency, insightful interview questions, how to assess candidates and payroll, taxes and insurance.
Live-In Nannies
There are a lot of things to consider when hiring a live-in nanny as this is not a typical job. A live-in nanny will work, eat and sleep under the same roof as your family, children, and pets. This means they will not leave your home when they finish work, so you will have to be disciplined to ensure you give them time off from their job duties at the appropriate times.
A live-in nanny wears many hats. They may be a teacher, a best friend, a mediator, an assistant, a first aid technician and so much more. Whenever they are in the home, even when the live-in nanny is not 'on the clock', they should act as an extension of the parents regarding care of the children and household management. It is imperative that you and the live-in nanny be cohesive with the child-rearing philosophy for the children and be consistent with the household rules.
Having a great relationship with a live-in nanny is wonderful. You may become great friends but remember that you are also an employer. If you are going through a personal issue that may impact your family (such as having to travel more for work), then it is important to share this information with your nanny. However, if you and your spouse are having an argument, it is not appropriate to share this personal information or vent your frustration with your employee.
A live-in nanny can be a rewarding experience but do not offer this type of position without understanding all the expectations. Working and living within the same residence as your employee takes discipline and accountability as the nanny has a right to privacy and boundaries within your home.
Social Media Lingo
Like all industries, childcare has social media shorthand. Here are some common abbreviations you will see in job descriptions and on social media.
B2 – 2-year-old boy
DB – dad boss
G8 – 8-year-old girl
HP – high profile
HNW – high net worth
LO – little one
MB – mom boss
NCS – newborn care specialist
NF – nanny family
NK – nanny kid
NP – nanny parents
NWOC – nanny with own child
STAP – stay at home parent
WFH – work from home
UHNWI – ultra-high net worth
USNA – US Nanny Association
The US Nanny Institute provides online childcare classes with certification programs based on a curriculum specifically designed to advance the skills of Nannies and Sitters. The Nanny Institute has over 30 college faculty with a passion for education and childcare, bringing them together to help childcare providers gain practical skills and qualifications that benefit their careers and the children in their care.