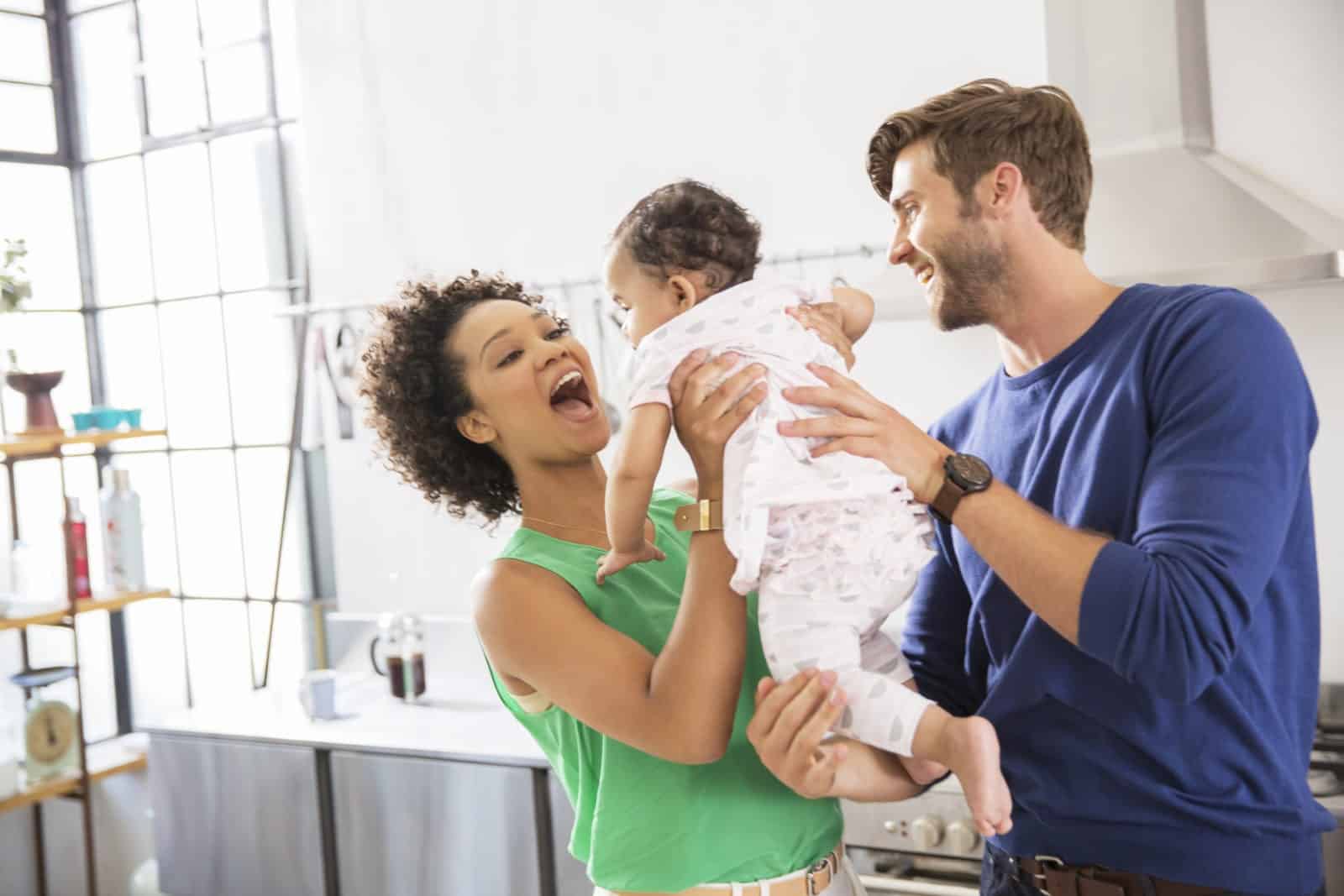 Contributed By:
US Nanny Institute on February 12, 2019
As an in-home childcare provider, how do you define your role? Are you a Nanny? Family Assistant? Babysitter? Household Manager? With so many different terms and titles, it can certainly feel overwhelming! According to Daryl Camarillo, Owner of Stanford Park Nannies, which earned the 2017 Association of Premier Nanny Agencies (APNA) Honors Award, "A big challenge in the industry is that terms are often confused. It leads to a disconnect in expectations making it harder for nannies and families to manage expectations about job duties and compensations."
Making sure you and a potential employer are communicating clearly can be a challenge. So, how can you best communicate your skills and experience to potential families? How do you define yourself among the myriad of "titles" out there? This guide will help you understand the distinct levels of in-home childcare as we clarify job descriptions based on responsibilities and skills.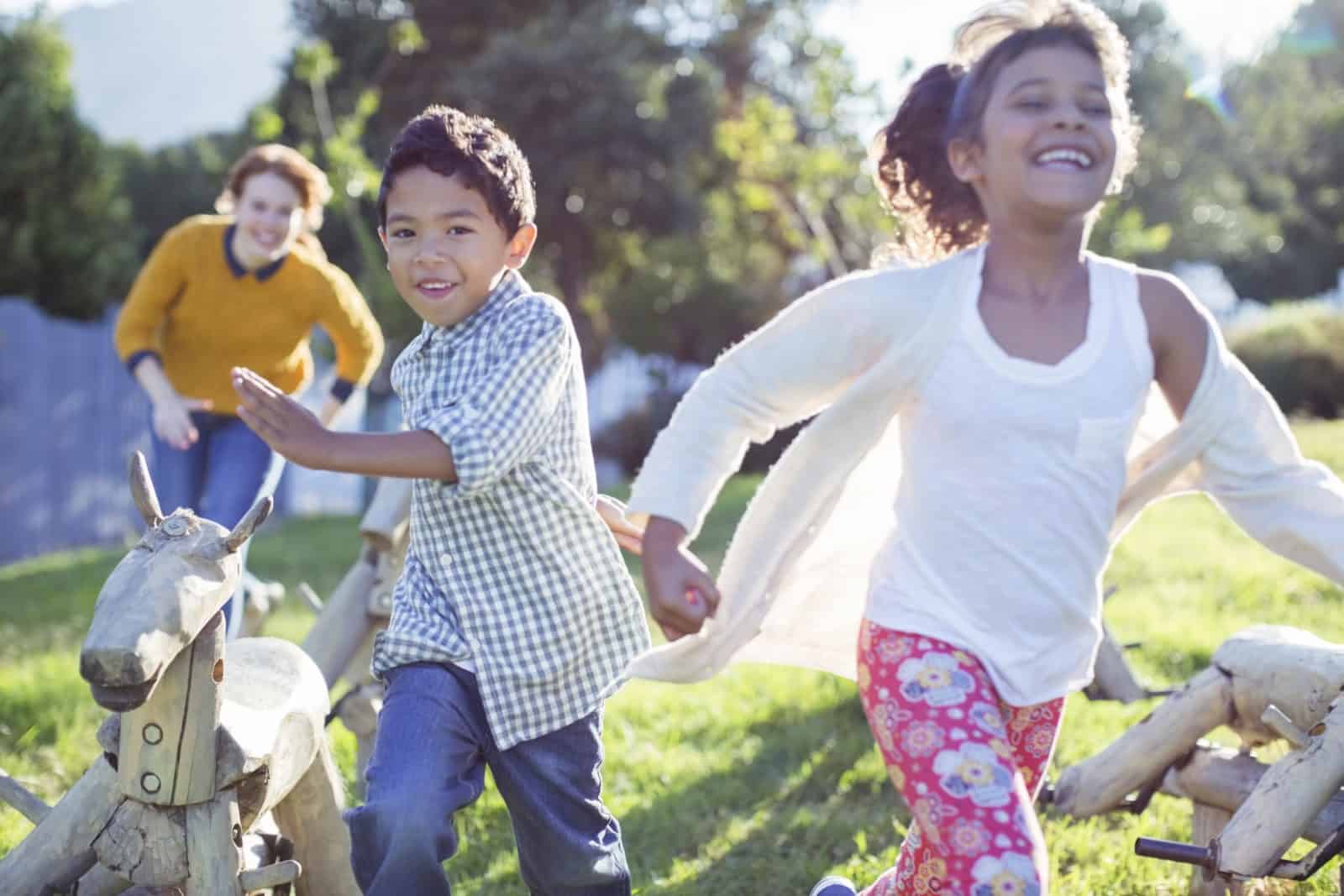 In each of the career levels, we'll share the job descriptions and qualifications. "Licensed childcare certification programs for nannies are vital to help families ensure their children are cared for by qualified persons" shared Dr. Lauren Formy-Duval, a child psychologist, adjunct professor, and a mom who hires Nannies to help care for her children. "Nannies and Sitters investing in affordable and high-quality training not only gain practical skills but also enable a career path, just like teachers and other professionals."
Before we get started, it's important to note that paid childcare work experiences differ. For this guide, we do not consider taking care of family members or relatives as paid childcare experience. Although it is caring for children, the ability to adapt to another family's structure, discipline style, and schedule often aren't learned when caring for family members. Also, in this guide, childcare experience by those less than 18 years old is defined as babysitting experience, while nanny experience typically requires some childcare training for a part-time or full-time job after age 18.
The 6 Levels of a Nanny Career
There are 6 levels in an in-home childcare career that include Parents' Helper, Babysitter, Nanny, Family Assistant, Professional Nanny, and Specialist. Not every childcare provider goes through or achieves all the levels, but these are industry standards based on job responsibilities, autonomy, and skills needed for each position.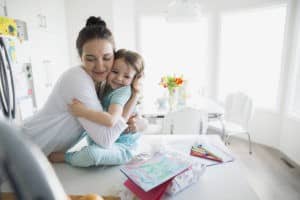 1. Parents' Helper
Parents' Helpers are considered babysitters-in-training, as they help care for children under the direct supervision of a parent or guardian. Often too young or inexperienced to care for children independently, Parents' Helpers play with children, feed babies or make easy lunches, and perform light housework. An entry-level position in childcare, Parents' Helpers should have CPR and First Aid training but may not have experience working with children. For those less than 16 years old, the American Red Cross offers an online class and local YMCA's may host a babysitter training day.
2. Babysitter
Babysitters provide for the safety of children for several hours, often with the family members nearby and available by phone. Usually working over the weekend, Babysitters offer playtime, snacks, and help children get ready for bed. Sitters may do light housekeeping directly associated with caring for the children such as washing the dishes or emptying the diaper bin. Sitters should have CPR and First Aid certification and it's recommended they complete childcare training.
3. Nanny (Part or Full Time)
Nannies have contracted, consistent work for at least 3 months but usually a year or more and are responsible for several children throughout the workday while family members are at their places of employment. Care includes providing meals and activities for the children but also includes outings and additional support such as transporting children to and from school, from school to clubs, sports practices, play-dates, and other activities. Nannies work autonomously and may have full responsibility to care for the children when families are out of town.
All nannies, whether part or full time, should have CPR and First Aid certification and invest in childcare training that teaches age-appropriate growth, development, and activities from newborn through primary years. Nutrition, fitness, health, art, music, and communication courses provide practical skills to help nannies excel as in-home childcare providers. The Advanced Childcare Diploma from the US Nanny Institute provides 30 hours of courses taught by physician assistants and teachers to help nannies better care for kids. Nannies can also benefit from continuing education programs offered by National Nanny Training Day, the US Nanny Association annual conference, and Nannypalooza.
4. Family Assistant/Household Managers
Family assistants (sometimes referred to as Household Managers or Nanny Managers) perform childcare duties with additional responsibilities such as managing a weekly schedule, scheduling and attending doctor appointments, picking up the dry cleaning, planning and hosting birthday parties, household organization, shopping, pet care, meal planning, and preparing meals for the family. Family Assistants are often committed to the role as their primary employment and have the maturity to work unsupervised while remaining responsible for several children and managing an allocated budget.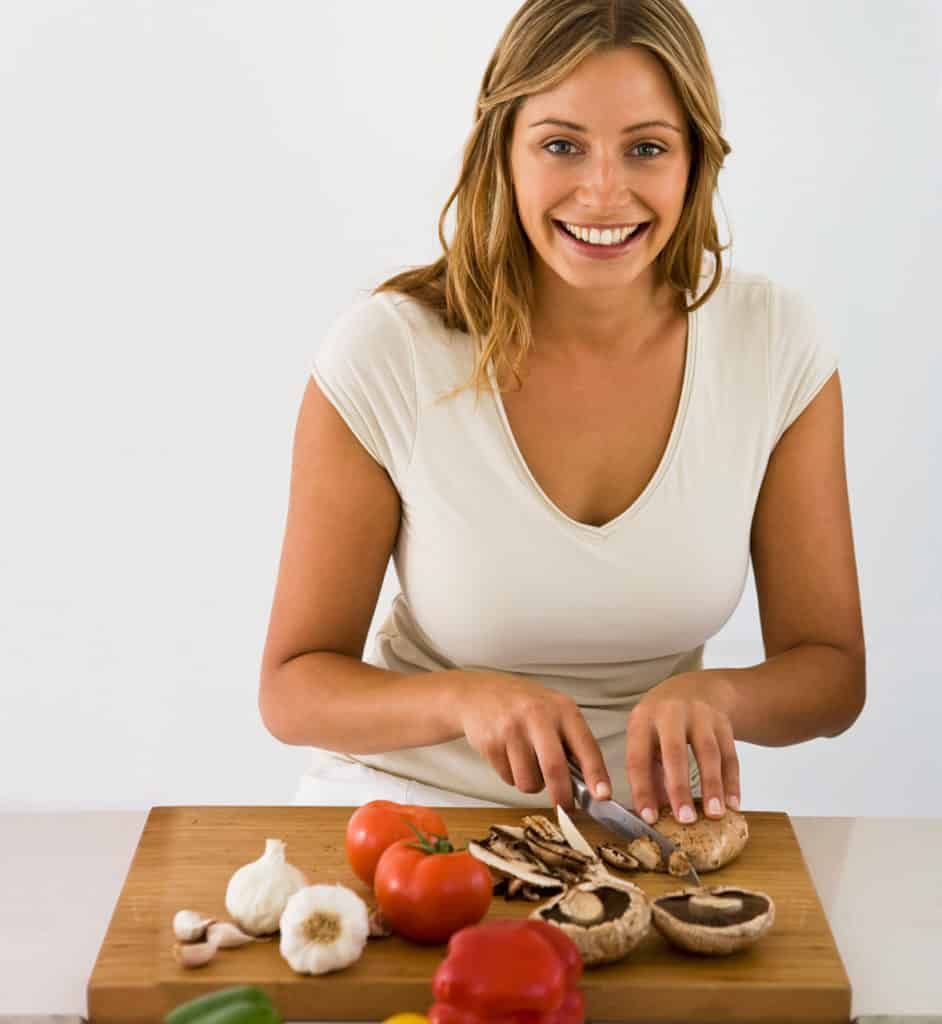 Family Assistants have a combination of childcare experience, training, and organizational skills. Family Assistants often have between 2 to 5 years of in-home childcare experience with additional experience managing their own household or working in the service industry as a personal chef, pet sitter, or cleaning service provider. Most have CPR and First Aid certification, and most have completed childcare and household management programs. For those interested in an 8-week on-site program, Starkey International offers a Certification in Household Management.
5. Career/Professional Nanny
Professional Nannies are the central core to managing all schedules, logistics, and needs for the entire family. Daryl Camarillo describes the role of a professional nanny. "Families think of [professional] nannies as in-home professionals who do everything to care, nurture, and develop the children. These include household duties related to childcare and the upkeep of the home such as washing bottles, meal preparation for the children, emptying diaper bins, and the child's laundry. Families are seeking nannies to take the child to activities and invest in their development and growth. They view the nanny as part of the childcare team."
Professional nannies have a combination of training and paid childcare experience. All should have CPR and First Aid certification, and most have completed college-level education courses or Continuing Education Courses (CEC's) like the Professional Childcare Diploma program. Professional nannies have at least 3 years of in-home childcare experience and are paid legally with benefits that include paid vacation and appropriate compensation.
The difference between a Career Nanny and a Professional Nanny is as follows:
Career Nanny – Has chosen to be a nanny as their career path and has worked as a nanny for a significant amount of time. He or she has made a conscious choice to remain in the field and has no intention to leave.
Professional Nanny – Meaning, they treat this job as they would any position in any other field. They have signed a contract, negotiate pay and benefits, attend training and invest in professional knowledge that is relevant to the position, etc.
The INA points out that some providers can fall into both categories, but not every Career Nanny can be considered a Professional, and not every Professional Nanny would consider him/herself a Career Nanny.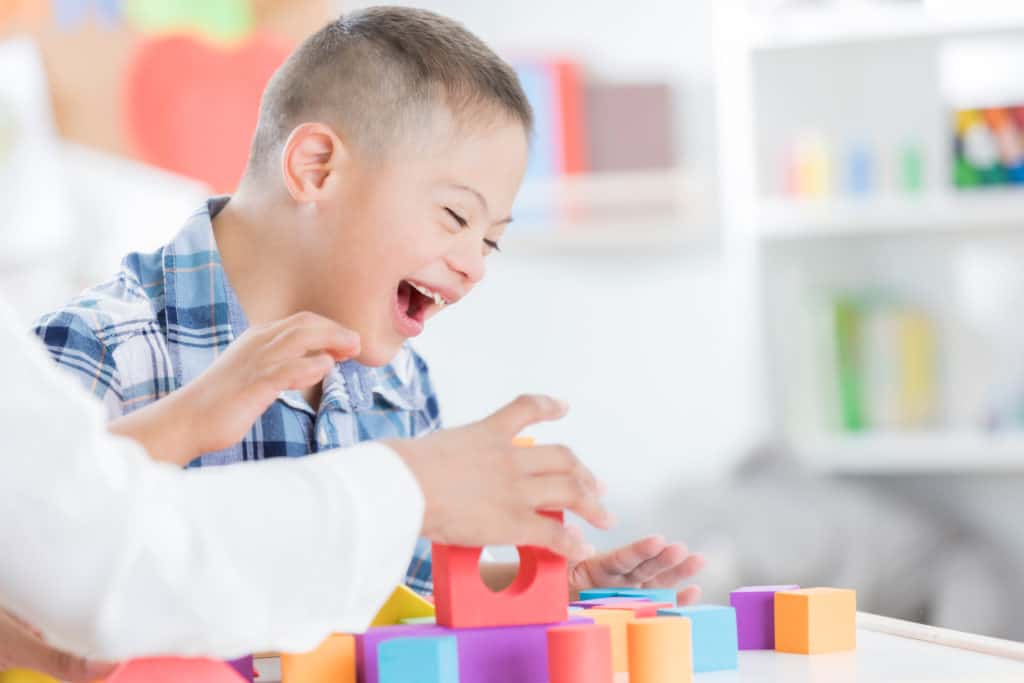 6. Specialized Nanny
A Specialized Nanny is a Professional Nanny who has unique qualifications and experiences that allow him or her to work with families with specific needs. Types of Specialized Nannies include but are not limited to: Special Needs Nanny, Multiples Nanny, Travel Nanny, Montessori/RIE/Waldorf Nanny, High Profile/High Net Worth Nanny, and Governess.
Specialized Nannies have varying qualifications that often include college degrees in Early Childhood Education, Special Needs Education, or Psychology with diverse work experiences as a nanny, in daycares, teaching, or advocacy. Specialized Nannies are passionate about their work and are often leaders in the nanny industry. Many Specialized Nannies work for high profile and/or high net worth families and are extremely desirable within the nanny market.
Now that we've explored the in-home childcare career path, let's clarify some common terms. These terms, including Nanny Sharing, Live-In/Live-Out Nannies, and Overnight Nannies, are used to describe specific situations.
Nanny Sharing: When two or more families employ one Nanny, it's a Nanny Share. Most nannies watch the children together, but many families work together to come up with a schedule tailored to their specific needs.
Live-in versus Live-out Nannies: Live-in Nannies work and reside in their employer's residence while Live-out Nannies have their own residences and come and go to their place of employment.
Overnight Nannies: Overnight nannies may care for children when parents have jobs that require night shifts, parents who have to travel for their work, or while parents get some much-needed rest.
The 6 levels of an in-home childcare career (parent's helper, babysitters, nannies, family assistant, professional nanny, and specialized nanny) help everyone understand the different roles and responsibilities as they plan their career. Knowing key industry terms, which evolve as families have new needs such as nanny sharing, help families and nannies better communicate during the interview and hiring process. To qualify for more advanced positions, there are numerous training programs as well as online resources and agencies that support career advancement.
2 responses to "Nanny Career Path and How to Advance"
The US Nanny Institute provides online childcare classes with certification programs based on a curriculum specifically designed to advance the skills of Nannies and Sitters. The Nanny Institute has over 30 college faculty with a passion for education and childcare, bringing them together to help childcare providers gain practical skills and qualifications that benefit their careers and the children in their care.