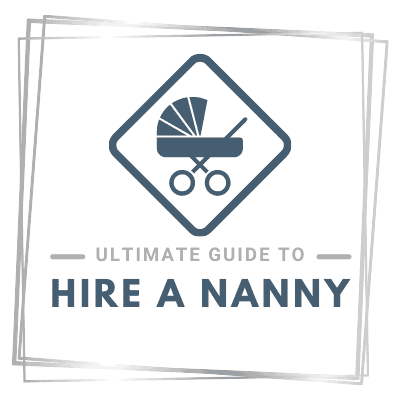 Back to Top
The Ultimate Guide on How to Hire a Nanny Contents
Download as a free eBook:  Ultimate Guide to Hire a Nanny or watch as a series of free videos at US Nanny Institute YouTube Channel. The Ultimate Guide to Hire a Nanny is also available on Kindle and as a paperback. When you find this guide helpful, please consider gifting $25 to the US Nanny Association to help fund scholarship programs.
This page has Chapters 6-10, are you looking for Chapters 1-5, Chapters 11-15 or Chapters 16-20?
Chapter 6: Find Nanny Candidates
According to a Nanny Salary & Benefits Survey Results, 34% of nannies found their current position through online recruiting such as Care.com, Sittercity.com or similar sites while 31% of nannies used an agency or domestic placement service. Nannies also found their family employer through networking (24%) or a local internet site such as a mom's group, a parenting forum, or college job board (9%).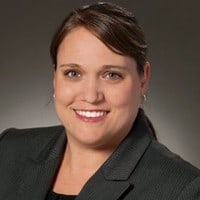 "I work in human resources and have over 15 years of experience hiring employees, but I admit it, hiring my first nanny was the most stressful hire in my career," shares Elisa M. from Dallas, Texas. "Finding a nanny is different than hiring for a traditional job. I wanted to make sure I hired someone I felt I could trust to care for my only son."
Families looking for nannies utilize the same resources. Finding nanny candidates and selecting the right nanny for you takes time. Many families seek a nanny with just a few weeks' notice but planning ahead can save a lot of stress. Although the average is about 4 weeks, it can take several months to find your perfect nanny. Heated competition among families for top nannies requires employers to act fast but you must be careful to get the right fit for your family.
Online Nanny Job and Recruiting Sites
There are too many to list but top online nanny recruiting sites include Care.com, Sittercity.com, Urbansitter.com, and ViatheVillage.com. These services require a monthly or annual fee to view nanny candidates. Online nanny job boards allow families to view candidates and post available jobs.
Most recruiting sites allow nannies to input detailed information regarding their training and experience. A complete profile demonstrates a stronger commitment to finding a position than a limited profile. Information that is commonly entered includes their nanny experience, childcare training, salary requirements, references, and background check information. Many also include a space for the nanny to share additional information to help families find candidates with similar employment goals.
Families can also post a job on most nanny job sites. The content of the job post can attract or repel top nanny talent so take a few minutes to write a strong job description. Posts that include photos are three times more likely to be clicked so if you are comfortable, upload a nice photo of your family (it is okay to block or blur the child's face). You want to complete as many of the profile elements as possible, so nannies can understand your family's needs and job duties. You may also want to share a personalized story about the children such as their favorite snack or how they like to ask a million questions. Be descriptive so that nannies have enough information to decide if they want to connect to learn more about the position. Also, be aware that the information shared will be viewed by others so do not post private information. To boost your profile value, ask your current nanny and occasional sitters to leave positive reviews and write insights into the comments box.
Here is an example job post:
Headline: Family needs a live-in nanny for early mornings, evenings, overnights, and weekends
A single mom is looking for a nonsmoking, live-in nanny to work ~20 hours per week to help care for a 4-year-old boy and help manage the household. The child is in daycare (Monday – Friday, 8am – 5:30pm) and a live-in is needed to build a strong bond with the child so the routine stays familiar when mom travels overnight (on average 2-4 nights a month) for business. The nanny will need to have a car, driver's license, auto insurance, and a clean driving record. The nanny can have a second job or take college classes when the child is at daycare during the week as long as the nanny is available if there is an emergency or the child becomes ill and must go home.
In exchange for childcare (pick up, drop off, babysitting, sick days, driving to karate and swim class) and household management (cooking, laundry, cleaning), the nanny will get a furnished private bedroom and bath with all utilities (including cable tv and wifi) plus an hourly rate of $15 per hour.
The nanny should have current CPR and First Aid, at least some college and/or a childcare certification, and 3 years of nanny experience. The ideal nanny will be looking to join our household long-term with a minimum of a one-year commitment. For those who like pets, we have a cat.
Local Recruiting Sites
There are local resources that can also lead to finding a great nanny. Social media groups, especially those on Facebook, show 'nanny listings' as part of mom groups or local nanny groups. These forums are great places to find families who no longer need a nanny but want to recommend their employee. The forums often allow families to post 'nanny wanted'. With the connections across social media, posts can be shared which helps a family network through extended family, friends and even acquaintances.
Non-traditional sites can be a gold mine to finding high-quality nannies. Searching LinkedIn for nannies in your area will uncover professional and career nannies as many nannies who use LinkedIn have a bachelor's degree. University job boards are a fantastic way to find part-time help for after-school care or a summer nanny. Sites like Craigslist and traditional job boards like Indeed can find former daycare workers and those looking for part-time positions.
Be appropriately wary when meeting people online. The internet is a great tool to find nannies but not everything shared online is honestly represented.
Chapter 7: Work with a Nanny  Agency
Families can choose to use a nanny agency or domestic placement service to help find their nanny. A nanny agency saves between 10-50 hours of work posting the position, screening applicants, checking references, and completing the background check. With a database full of nannies, an agency may shorten the time to hire a qualified nanny and help families who are hiring their first nanny.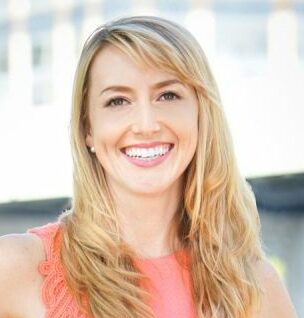 "For most placements, I require at least 2 years of work experience", shares Rebecca Pearcy, owner of Windsor House Nannies in Austin, Texas. "Nannies with US Nanny Association credentials are easier to screen and place since I know they meet our work experience requirements and are invested in their childcare careers."
Nanny agencies and domestic placement services can be national or local. The first step is meeting with someone at the nanny agency and sharing a snapshot of your needs. If the nanny agency feels they can support your needs, you will be asked to sign a contract. Read the contract carefully as most nanny agencies do not offer refunds if a referred nanny quits or does not work out. Most contracts also say the nanny agency will make their best effort, but they do not guarantee they will find you a nanny. Most reputable nanny agencies will include a free referral replacement if the nanny departs the position within 1 year.
The contract will include the fees for service which are due when a nanny is hired. Nanny agency fees vary significantly across the United States and some have a retainer fee, usually between $150-300. Most of the service fee is due when a nanny is placed and can be 10-15% of the nanny's salary or a flat fee per placement between $1,000 and $6,000 depending on the type of nanny placed.
Working with a nanny agency should be conversational with information being shared back and forth. This exchange will help the nanny agency better understand how to provide the best candidates. The more the nanny agency knows about you and the family environment, the better they can assess if you would prefer a high-energy, chatty nanny or a calm and quiet nanny. In the same way, do not be afraid to ask about the nanny agencies screening policies. How many references do they check? Do they conduct a national and local background check as well as sexual offender's database check?
Find a Reputable Nanny Agency
Nanny agencies are not regulated and most of them are good with a robust screening process and a database of qualified childcare providers. When selecting a nanny agency, choose a nanny agency that is a member of an association such as the US Nanny Association (USNA) or American Association of Premier Nanny Agencies (APNA) as membership requires that the agency abide by a Code of Ethics and Professional Conduct. The US Nanny Association lists nanny agencies that are organization members of the Association and thus agree to the Code of Ethics and Professional Conduct. You should ask a few questions to make sure the agency can meet your needs:
Are you a member of an industry association?
How long have you been in business? If required in your state, are you licensed?
What is your nanny screening process? What are the minimum acceptable skills and training?
Do you (the nanny agency) provide any training or continuing education to the nannies you place?
What services are included in the standard contract and what additional services are recommended?
What guarantees or replacement services are included if a nanny does not work out?
When you have completed the application form, family information form, and signed a contract, the nanny agency will introduce you to nannies that meet your job requirements for you to interview. In addition to referring candidates, nanny agencies can provide local information to help you offer a competitive salary. Ultimately, it is up to you to determine if you want to hire one of the candidates, and if so, the hiring process and work agreement is between you and the nanny. The nanny agency earns their fee for making the referral.
Specialized Nanny or Sitter Agencies
The standard business model for a nanny agency is to find and recommend a nanny who is hired by the parents. In some nanny agencies, the agency employs the nannies (aka a staffed agency) and provides childcare services to members. Staffed agencies provide the same services including part-time and full-time childcare. Staffed agencies often provide sitters as well. While most nanny agencies serve a local community or targeted geographical area other agencies are nationwide.
Specialized nanny agencies include those that offer backup care, resort or vacation sitters and/or provide household staff. Household staffing agencies serve high-net-worth families and may only recruit nannies with household management experience who are able to relocate. Nanny agencies do not place Au Pairs. Au Pair programs are operated a separate, specialized business.
Chapter 8: Nanny Training and Certifications
All nannies, whether part or full time, should have current CPR and First Aid certifications that must be renewed regularly, generally every 2 years. Nannies should also invest in childcare training that teaches age-appropriate growth, development, and activities from newborn through primary years. Nutrition, fitness, health, art, music, and communication courses provide practical skills to help nannies excel as in-home childcare providers.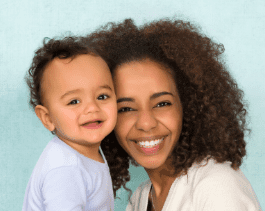 "We all want the best for our children and because there are no requirements for nannies to be trained or certified. There is an easy way to find top talent," shares Becca from Texas. "Nannies who are serious about their careers or learning how to excel as a childcare provider invest in childcare training and earn a US Nanny Association certification."
Nanny Training
When reviewing nanny training and certification, take time to quickly investigate the training program's website and learn about the instructors and curriculum. Unfortunately, some 'professional nanny certifications' have little value as they can be earned or downloaded with minimal effort. The US Nanny Association lists training organizations on its website that are organization members of the Association and thus agree to the Code of Ethics and Professional Conduct.
Many colleges and universities offer degrees in child development, early childhood education and other child-related fields. Associate and bachelor's degrees are preferred by some high-net-worth families searching for nannies, and nannies with these qualifications should earn a salary that covers a 2 to 4-year investment in education. Below an associate degree is the child development associate (CDA). This program requires 120 hours of formal childcare training and 480 hours of professional work experience in a group (daycare) setting. Most nannies opt for a Childcare Certification.
The US Nanny Institute (usnannyinstitute.com) is a professional trade school with affordable college-level training for nannies and sitters. With over 30 faculty, the US Nanny Institute developed a nanny-centric curriculum over 50 hours of online training (access 24/7). The curriculum aligns with the CDA and early childcare development programs and is tailored to nannies working independently in the home versus in a daycare. Faculty members include child psychologists, physician assistants, nutritionists, teachers, lawyers, and professional nannies so the resulting curriculum is both comprehensive and practical.
The US Nanny Institute offers 7 levels of training specifically designed for a Nanny career that matches the needs of parents and families. The Basic to Professional levels build on the previous level while the eLearning Facilitator and Newborn Care Specialist programs are stand-alone.
Basic Childcare Certification
Families and employers expect nannies and sitters to provide a safe environment when caring for their children. The Basic Childcare program ensures in-home childcare providers can establish and maintain a safe, clean, and healthy environment for children. The Basic Childcare curriculum includes courses on understanding children and emergency planning, as well as home, water and food safety. Courses also educate nannies and sitters on their legal requirements when working with children, provide skills to help nannies and children manage stress, and teach positive discipline skills to be used by nannies when children need help expressing themselves or the nanny needs to correct undesired behavior.
Intermediate Childcare Certification – Children grow and learn quickly, especially during the first 5 years of life, which is the focus of the Intermediate Childcare program. Building on the Basic Childcare curriculum, the Intermediate courses offer advanced instruction on early childhood development, child growth, and health. The curriculum focuses on nutrition, motor skill development, and enrichment activities including reading and
Advanced Childcare Certification – Many parents understand the importance of music, art, fitness, and helping with homework so their children gain learn and thrive. As children reach these milestones and gain a bit of independence, they need more support academically and emotionally. Specialized courses in the Advanced Childcare program teach nannies how to engage with children in a way that makes learning more fun. Nannies also gain better communicating skills with children and families.
Specialist Childcare Certification – Family assistants and household managers are increasingly popular with families and employers. Not just a nanny, family assistants can support special needs including medically required diets. Building on the Advanced program, the Specialist curriculum includes how to work with children at risk and special education environments. Family assistant jobs have elements of household management so additional training in etiquette, scheduling, and pet care is provided.
Professional Childcare Certification – The Professional Childcare Certification shows that a nanny has successfully passed a rigorous training program that builds on the Specialist program and includes child development theories, multi-cultural activities, current trends in childcare, and human brain development.
eLearning Facilitator – The eLearning Facilitator program is a stand-alone program that provides practical skills needed to manage multiple children throughout an academic week with activities that support learning and the child's overall growth and development. eLearning Facilitators primarily work Monday through Friday as they are the central core to implementing the schedule and logistics during the workweek.
Newborn Care Specialist – If a nanny plans to work exclusively with newborns, consider a Newborn Care training and certification program. Many parents seek Newborn and Infant Care professionals (NICP) to help navigate the first year. Newborn and Infant Care Professionals primarily work during the first 12 months of a child's life and help families learn best practices and help establish schedules. Many Newborn and Infant Care Professionals work overnight and/or as consultants to assist new parents.
Specialized Training Programs and Certifications
Continuing education provides enhanced skills that may be popular in your local area and increase the value of offered childcare services.
Foreign language skills. Many families seek bilingual nannies who can support or teach children a second language. Exposing children to different language patterns as a young age can improve retention and fluency. Language skills can be used by infants in the form of sign language while 2- and 3-year-old can absorb new words as their language skills rapidly develop.
Car seat installation. A car seat is one of the best ways to protect a child, but proper installation is not always intuitive. Many state agencies and some local healthcare systems and hospitals offer car seat installation classes and certifications. Nannies can earn a technician certification from the National Child Passenger Safety Certification.
Fitness, nutrition, potty training and positive discipline. Most comprehensive training programs include these topics. Nannies can earn a Kid's Nutrition Specialist certificate from the National Exercise & Sport's Trainers. They can also become a Certified Children's Fitness Specialist through a course run by the American Fitness Professional and Associations. Many specialists offer parenting and nanny classes on specific subjects including potty training and positive discipline.
Certified Nanny, Certified Newborn and Infant Care and Certified Professional Nanny

The US Nanny Association is committed to elevating the nanny profession to mirror other professional trades and align with other childcare and child education opportunities. Like teachers, nurses, and social workers, earning credentials demonstrates a commitment to quality with a focus on the skills needed to succeed in childcare. The US Nanny Association offers three (3) credential programs (usnanny.org/credentials):
Nanny and Childcare Provider (NCP) Certification
Newborn and Infant Care Professional (NICP) Certification
Professional Nanny and Childcare Provider Credential (PNCP) Certification
US Nanny Association certifications have 6 requirements for the Nanny and Childcare Provider (NCP), Newborn and Infant Care Professional (NICP) and Professional Nanny and Childcare Provider Credentials: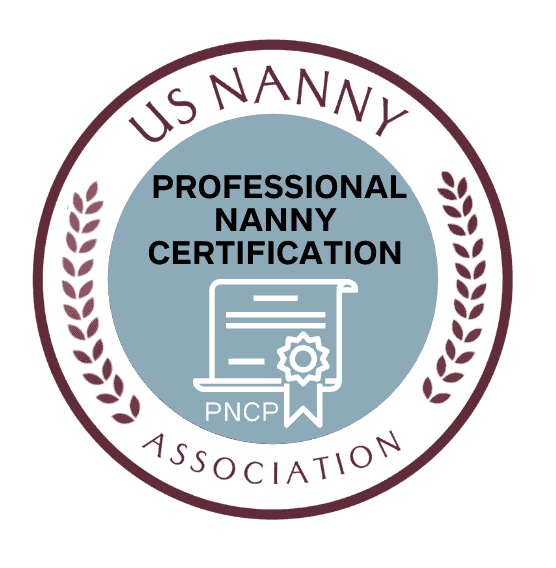 Must be at least 18 years old (NCP) or 21 years old (NICP and PNCP)
Must show proof of a high school diploma, general education diploma (GED) or equivalent education
Must show proof of current CPR and First Aid certification (adult and child)
Must show proof of training from a reputable organization, a professional trade school or college
Must show proof of childcare work experience (1 year for NCP, 2 years for NICP and 3 years for PNCP)
Must pass a competency exam based on the published National Nanny Standards (see Chapter 4).
The US Nanny Association does not conduct background checks or employment assessments. The US Nanny Association reviews submitted documentation for training, education and work experience. The US Nanny Association cannot verify the quality or completeness of training or work experience conducted outside the US Nanny Association.
Chapter 9: Conduct Nanny Interviews
Before interviewing a Nanny, you should know the requirements and skills needed for the job and have a thorough job description available. A standard interview process has multiple steps:
Review the nanny's resume, the profile on a job board, or get background information about the nanny from the nanny agency to determine if they meet the minimum requirements and are within the desired compensation range for the job.
Conduct a screening interview via phone or video conferencing to determine the nanny's level of interest in the position and ask your most important interview questions. This 30-minute call can determine if the candidate is a potential fit for the nanny job.
Meet the nanny in person to get to know them without the children present. Often, families and nannies meet for coffee or tea.
Introduce the nanny to the child or children in a neutral, stress-free environment like a neighborhood park and see how they interact.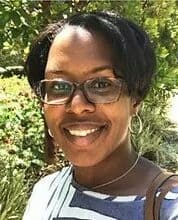 "It's time-consuming to screen and interview potential nannies," shares Lisa M., a working mother in Los Angeles. "I look for an investment in childcare training and I always call their references after conducting a background check."
When interviewing nannies, it is important to remember you are vetting their qualifications to care for your children. You are hiring a nanny, not trying to make a friend or help someone who needs a job. Ask each question in a neutral tone of voice and be careful you do not give them the answer you want. For example, you want to say, "tell me about a time you handled an emergency" instead of, "you have handled an emergency when you had to comfort a child who fell and scraped their knee, right?"
You want to hire a nanny who makes you feel confident that they are qualified to provide great care for your children. Asking about and hearing stories on how nannies interact with children and what ages they have cared for is a great way to learn about their skills. The responses to various questions provide insights and help you learn more about the nanny's skill set. Here are a few questions to ask in a screening call.
What training and certifications have you completed? An investment in professional development and continuing education can identify nannies who are committed to providing the highest level of childcare. Current CPR and First Aid certifications are often required, and a Childcare or Nanny Certification may be desired. Lifeguard and car seat installation training is generally a bonus.
Tell me about a time you had to handle an emergency. With this question, you can learn about a Nanny's ability to manage the unexpected. If they have never been in an emergency, then it's likely they are early in their career and you or someone you trust should be accessible while they care for your kids. If the nanny can share an emergency experience and communicate that they handled it as well as can be expected, the nanny may be ready to care for your children when you are out of town.
Tell me about a time a child would not listen to you. What was the situation and how did you respond? With this question, you can get a better idea of how a nanny manages stress and their approach to discipline. Did the nanny send the child to their room for a time out; did they take a different approach and offer a reward; or did the nanny delay and leave the matter for the parents? There is no right answer to this question, just make sure the response is appropriate and that it would be consistent with how the child is managed by you, other daycare workers, or teachers at school.
Are you willing to get a flu/covid shot? Vaccinations benefit the young and elderly as these populations are the most at risk of having serious consequences when they get ill. A flu shot may not benefit a healthy adult as much, but a nanny's willingness to get vaccinated to reduce exposure to the children in their care is an important insight. Vaccinations are a personal decision, but it can be an important topic to cover during the interview.
Would you consent to work in a home with cameras? Families are not required to get a nanny's consent as families are legally allowed to install a nanny camera in their home, except in private areas such as the bathroom or a live-in nanny's bedroom. Many nannies are uncomfortable with cameras feeling that families should trust them; however, checking in on a nanny can provide a sense of extra security for the family.
Do you have any pictures of the children you have cared for on your social media? Ideally, the answer is 'no' to protect the privacy of the children. Only the family should post photos of their children. However, if the nanny pulls out their phone and shows you photos, ask them if they have received the parents' or guardians' permission prior to posting. Some families may be comfortable with the nanny sharing photos.
Do you stay in touch with children that have been in your care? This question is useful when you are looking to hire a long-term nanny. Good nannies develop close bonds with the children and the children care for the nanny. A nanny's response shares if the nanny has a history of leaving families on good terms and if the nanny appreciates their connections and attachments with the children in their care.
Would you consent to work in a home with the parents working from home? Many nannies enjoy working with the children while the parents are working from home and some nannies will refuse to work if the parents are in the home. If you will be in the home while the nanny is caring for the children, make sure the expectations and roles are clear.
Here are some in-depth interview questions about the nannies' qualifications for the role, childcare education and training, childcare experience, and fit with the family will help you gain insights into the nanny's character and skills. After asking some but likely not all these interview questions, you will have enough information to assess the nanny's fit for the position. If you are interviewing several nannies, it will help to print out the questions and take notes as the nanny provides the answer. This will be a huge advantage as you review the nannies, especially if you interview 3-5 nannies in a single week.
Nanny Interview Questions – Eligibility
Applicants may be nervous during the interview, so it is often beneficial to start with basic background questions. This allows you to restate the requirements for your job and begin with easy-to-answer questions.
Have you ever been arrested or convicted of a felony and/or a misdemeanor? Have you ever been the subject of a substantiated complaint of child or sexual abuse?
Are you comfortable completing a background check? What about a drug screen?
Are you legally eligible to work in the United States?
Do you have a driver's license, reliable vehicle, and auto insurance? Have you ever had a moving or driving-related violation or traffic accident (including tickets)?
Do you have any food allergies? Do you have any pet allergies? Do you have any diet restrictions? Are you comfortable with the physical demands of the position?
Do you have a checking account and are you open to direct deposit payments made by a payroll company?
Are you available during the days and times needed for the position?
Do you have a second obligation such as a part-time job, college, or another childcare commitment?
How long would you be interested in this position? What is the longest you have stayed with a family or employer?
Can you share 3 to 5 professional references that I can call?
Would you be willing to travel and help the family during vacations? Do you have a current passport?
Are you looking for a nanny position that only supervises and cares for children or are you open to some family assistant duties such as light housekeeping?
Nanny Interview Questions – Childcare Education and Certifications
All nannies, whether part or full time, should have current CPR and First Aid certifications and invest in childcare training. When nannies share certifications and course completion certificates, take time to check the reputation of the organization. Professional trade schools and most organizations are reputable but there is at least one online website that offers a free "professional nanny certificate."
Do you have current CPR and First Aid Certifications? When do they need to be renewed?
Do you have a high school diploma, GED, or equivalent?
Do you have any post-secondary (college) level childcare training? Have you earned a Childcare Certification? Are you a certified nanny by the US Nanny Association?
What formal nanny or childcare training have you completed? If you have not completed formal training, are you open to taking classes?
Do you have relevant training such as certified nursing assistant, newborn care specialist, lifeguard, or certified to install child car seats?
Are you fluent in a second language such as sign language, Spanish, French, German, or Mandarin?
Nanny Interview Questions – Childcare Experience
It is helpful to share information about your family and the children before diving into child experience questions. Explain how you see the nanny fitting into the current structure and schedule of the family as well as share some insights on the personalities of the children. Then, use open-ended questions to learn about the candidate's experience.
Can you share your previous nanny experience? Do you have overnight experience? Can you describe each childcare position?
What age children have you cared for? How many children have you cared for at one time?
Are you available to care for a child that is ill? Can you share a time you cared for a child that was ill?
Tell me about a time you had to handle an urgent childcare issue (illness, injury, other). What happened and how did you manage the situation?
What was your typical daily routine at your last childcare position?
What are your favorite ages to care for and why?
What would you do if you got locked out of the house?
What would you do if my son fell off the monkey bars and hit his head?
What are your strengths as a nanny? What is an area you would like to improve as a nanny?
Tell me about a time you taught a child a new behavior, skills, or provided an age-appropriate learning experience.
What would you do if a toddler refused to nap and kept getting out of bed?
Did you prepare dinner for children in a previous position? If so, what did you prepare? Did the children sit at the table to eat dinner?
Nanny Interview Questions – Fit with Your Family
Finding a great fit will be important for success with a nanny.  The parents, nanny, and all children need to be comfortable.  Here are a few questions to help you understand if the connection feels right.
What role do you think a nanny should play within a family?
What is your working style? What is an example of a style difference you had with a parent and how did you manage it?
What would you do if my child disobeyed your request or was not listening to instructions?
Can you share a time you handled a difficult situation like a baby crying uncontrollably or a child having a temper tantrum?
What type of activities would you do with the child(ren)? What activities would you do on a rainy day?
What experiences do you have providing educational activities? Do you have experience helping with homework?
What do you think is an appropriate snack for our children, ages 3 and 5?
A friend just texted you while you were caring for the children and asked to talk about an unexpected breakup with her boyfriend. What do you do?
Nanny Interview Questions – Questions NOT to Ask
Being an employer means your home is a workplace. The Equal Employment Opportunity Commission (EEOC) prohibits discrimination based on the following: race, color, religion, sex (including gender identity, sexual orientation, and pregnancy), national origin, age or disability.
o be an equal opportunity employer, you cannot ask a nanny if he or she has children of their own or plans to have children in the future. It is okay; however, for a nanny to volunteer they are a nanny mom or that they are planning to have their own children. To be an equal opportunity employer, you cannot ask a nanny if they are a citizen from another country, but you can ask a nanny if they can provide documentation to legally work in the United States.
Chapter 10:  Assess Nanny Candidates
It seems simple enough but picking the right person to hire can be challenging. In some cases, it is easy to disqualify a nanny if they do not meet the desired training, have the years of experience desired, or their hourly wage is higher than your budget. Always disqualify any potential nanny who makes you feel uncomfortable or uncertain. You may be able to articulate why you are not comfortable or it may be a gut feeling, but if you do not think it is a good fit, then do not hire that person. Your goal is to hire someone to take care of your children, so you should feel secure when you have selected the right nanny.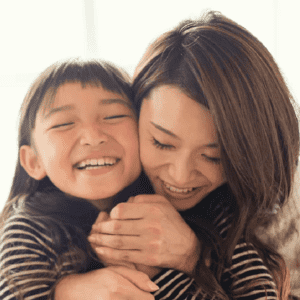 "I interviewed 3 candidates recommended by a top nanny agency and they all were great," shares Ann from Boston. "I didn't know how to pick the best one for my family."
An easy way to organize your thoughts is to list all the job requirements and duties. Then, check your interview notes to confirm the candidates have the desired training, years of experience, and seek an hourly wage that is within your budget.
If all the nanny candidates have the desired backgrounds and experiences and you are still stuck, it may help to think about realistic scenarios and desired behaviors. It is also helpful to think about the characteristics you want your children to learn from their nanny. Children spend a lot of time with nannies, so selecting a nanny with similar traits can help children transition from being nanny supervised to parents taking over after work. If you are very talkative, you may want to hire a nanny who is talkative. Conversely, you may want to hire a nanny who is quiet, so the child can learn how to engage with different personality types.
Some families prefer mathematical and analytical evaluation methods while other families will want more of a personal engagement or subjective approach to help assess candidates. You will likely prefer one method over the other, but we share each to provide you with additional tools to help you assess potential nannies.
Candidate Assessment – Analytical Method
For the analytically minded, you can create a scoring system. Start by ranking each job requirement by importance. Give each job duty an importance ranking number between 1 and 5. Give the job duty a 1 if it is absolutely required, a 3 if it is desired, and 5 if it is nice to have.
Then, rank the candidate from 1 to 5 on how well they meet the job requirement. Give the candidate a 1 if they exceed the requirement, a 3 if they meet the requirement and a 5 if they do not meet the requirement.
Multiply the importance ranking number times the candidate's assessment ranking for each job requirement. Finally, add the scores to get a total for each candidate. The candidate with the lowest total score will be the best fit for your family. Here is an example:
Nanny #1

Nanny #2

In this scenario, the first candidate appears to be the best fit for this family. The concern would be that the candidate does not meet the salary requirement. The second candidate meets the salary requirement but is not available for emergencies. These are typical candidate assessment results as it is extremely unusual to find a candidate that meets or exceeds all requirements at a desired hourly rate.
Candidate Assessment – Behavioral Model Method
There are no right or wrong strategies, the goal is to pick the right nanny for you and your children. The decision criteria for one family will be different from every other family. It is a professional but also a deeply personal choice. Here are a few traits to think about when interviewing and assessing a nanny:
Leading by example. Did the nanny share a story about how they reacted when another driver cut them off? When you are driving and another car cuts you off, do you yell at the other driver? If your children were in the care with a nanny, would you want the nanny to comment about the rude driver?
Listening to the children. Children see the world in wonderful and surprising ways. Because of their curiosity, they often see things that adults overlook. It is easy as an adult to 'half-listen' when a child is sharing something. Did the nanny share any stories about how well they listened to a child or that they love learning new jokes from their 7-year-old charge? Do the children seem to like the nanny?
Using positive communication techniques. Nannies (and parents) can get into the habit of saying "No" a lot. Of course, in a situation where the child may get hurt – "No" is important and children must be kept safe. Did the nanny share a story that required her to say no? Did the nanny share stories that successfully reframed 'no'? For example, did the nanny share this story: Johnny wanted to go outside but it was raining. I bent down so I was at his level and said, "Johnny, it's raining so we can't go outside right now. Would you rather play with your blocks or train set?" By getting down to Johnny's level, the nanny showed her knowledge in how to best engage children with open body language. The nanny also shared a story that demonstrate her ability to reframe a 'no' answer into a sentence that created two options for Johnny. Instead of throwing a fit about the rain, Johnny is more likely to choose one of the options and begin to play.
Managing stress. Everyone has stress in their lives, including children. Having a way to manage stress positively is important for nannies, especially when children may be stressed. During the interview, did the nanny share a time they helped a child through a challenging situation. Was the nanny able to communicate how they helped a child take a few deep breaths or jog in place. Did the nanny share a story about how the nanny recognized stress in a child and helped them cope by playing soft music or making sure they had their favorite animal or blanket?
Being confident. Children need to feel safe and secure and if they think an adult is scared or unsure, then they may feel insecure or anxious. Did the nanny communicate confidence when sharing the day-to-day interactions at her old job? Did the nanny use a strong voice and clear sentences to convey confidence in her answers? Did the nanny's body language match the confidence in her voice? Was the nanny sitting up straight and leaning forward with interest?
Having positive relationships. Children will learn how to build relationships with family, friends, and future romantic partners based on their relationships as children. If a family hugs and freely shares their feelings, then children will be comfortable with these behaviors. If friends are treated kindly and show understanding and forgiveness, then children will be better able to adopt these traits. Did the nanny share insights into their relationships with past families and children formerly in her care?
Being humble and kind. Teaching children about charity and kindness can help them see past their daily needs and understand more about our world and the power of working together. Children watch our daily interactions with others and we need to make sure they learn humility and politeness. Did the nanny share any volunteer experience or a story about how the nanny taught a child to give up their subway seat to an elderly passenger?
Hiring a nanny provides childcare when you are at work or away from the home, but the nanny will also be a role model for your children. As young children learn by watching others, it is important to consider the behaviors you want your children to experience, mimic and learn. If you want children to be patient, then make sure you and the nanny show them how to patiently wait for an appointment. From fist pumping when your favorite football team scores a goal to calming an upset friend, children will mimic you and the nanny. Take a few minutes to think about how each nanny candidate behaved during the interview process.
Continue to Chapters 11-15…