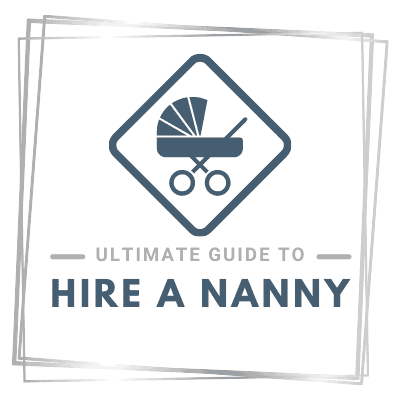 Back to Top
The Ultimate Guide on How to Hire a Nanny
Download as a free eBook:  Ultimate Guide to Hire a Nanny or watch as a series of free videos at US Nanny Institute YouTube Channel. The Ultimate Guide to Hire a Nanny is also available on Kindle and as a paperback. When you find this guide helpful, please consider gifting $25 to the US Nanny Association to help fund scholarship programs.
This page has Chapters 11-15, are you looking for Chapters 1-5, Chapters 6-10 or Chapters 16-20? 
Chapter 11: Respectfully Reject Candidates

When you are rejecting a nanny, whether it is due to their lack of training, experience, or references, it is important to do so gracefully and with respect. This not only demonstrates your professionalism as an employer but also allows lets the nanny know that they need to continue their job search. While ghosting is increasingly common, it is important all applicants are informed when they are no longer under consideration for a position. You want to build your reputation as an effective and caring communicator.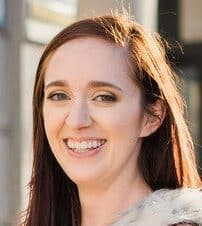 "There are many times that nannies apply to my agency without having the proper qualifications required and I have no choice but to reject that nanny applicant", shares Heather P. from Nicole's Nannies. "Having to turn a nanny away is never an easy task, but it's one that many agency owners have to manage effectively.
When to Reject a Job Applicant
Your hiring process may take a week or as long as six weeks. During this process, it is important all applications know where they stand. If it is clear from the application or resume that the candidate is not a good fit, then let them know right away. Thank the candidate for submitting and application, communicate the application has been reviewed, and they are no longer being considered for the position.
It is recommended that you call or email each applicant as soon as you determine that he or she is not the right person for the job. Some employers want to wait until they have hired a nanny or until the nanny starts the job before notifying the unsuccessful candidates. This is disrespectful to the applicants as they may not pursue viable jobs thinking they are in contention for a position with your family. Let candidates know as soon as you know. This is the only fair approach to rejecting a job applicant. Additionally, as an employer, if you have decided that the candidate is not the right person for the job or your family, retaining the applicant tempts you to settle for an under-qualified or less than you had hoped for childcare provider.
Treating all candidates with respect is important. Nannies and parents post job descriptions online in social media groups and make comments about the expectations, pay and the employers. The Human Capital Institute report, Rethink Your Candidate Experience shares the following statistics about what happens when a job searcher is treated poorly.
72% of job seekers report sharing their negative candidate experiences online.
55% of job seekers report avoiding certain companies after reading negative online reviews.
How to Reject a Job Applicant
You may reject applicants using an email up until they have come into home or met you for a coffee during an in-person job interview. After an interview, you should call the applicant. You owe the candidate the courtesy of a call even if you follow up the call with a rejection letter by email, text message, or instant message. Here is an example message:
Thank you for investing time to apply and interview for the nanny position. We have received a lot of applications from highly qualified and experienced nannies. At this time, we have chosen to proceed with another candidate whom we feel more closely meets our needs. We wish you the best in your job search.
Employers in the United States do not have to give a reason for not hiring a candidate. Most employers choose to send a standard rejection letter without explaining why a candidate did not receive the job. One of the most common reasons why companies do not provide you with specific feedback is the fear of lawsuits. Many candidates when given interview feedback may not want to accept the company´s reasoning and assume there was underlying discrimination. Various state and federal discrimination laws allow prospective employees to file a lawsuit against the prospective employer in cases of discrimination. Another reason why companies may choose not to give feedback after an interview is because some eliminated candidates get angry and argue the decision.
When rejecting an applicant, make sure the applicant cannot misconstrue the words you use or find evidence of unlawful discrimination. Applicants may ask and you may be tempted to share details on why an applicant was not hired. Be careful about any criticisms or advice that you offer.
Many applicants are seeking feedback to improve their interview skills and/or better understand their local job market. If you are working with an agency, they will be in a good position to help the nanny gain insights from the experience as their role is to manage the experience for everyone during the interview and hiring process.
Chapter 12: Check Background and References

Hiring a nanny and welcoming them into your home requires trust and a personal connection. Take the time to complete a robust background check and call references. Then you will have the confidence to hire someone who can really help with the day to day of caring of your children.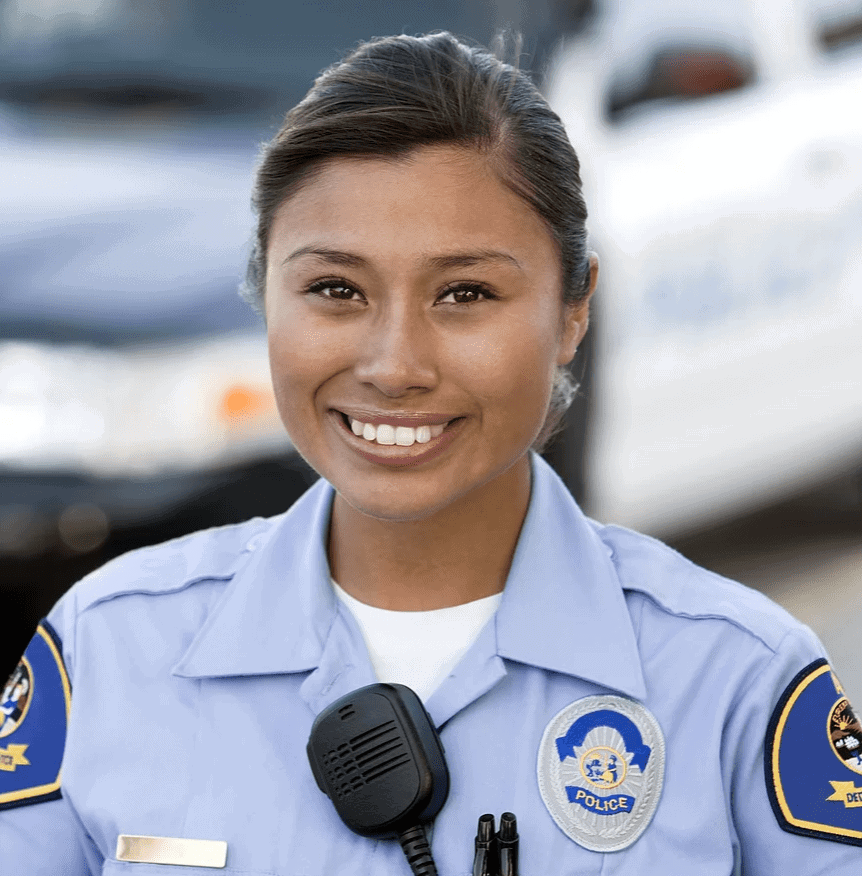 "You only have to google nanny horror stories once see articles about a nanny who hurt a child. A background check can't prevent a tragedy but screening out high-risk candidates and those with a known criminal history can help" shares Sally, a retired New York police officer.
Background checks search federal, state, and local databases for criminal records to help families hire with confidence. To legally run a background check, you must be an employer (Chapter 15 will share how to become an employer with a Federal Employer Identification Number (EIN)). If you want to conduct background checks before filing for an EIN, you can do so with permission from the nanny or asking the nanny to submit for the background check on their own.
Types of Background Checks
Legal and criminal information is housed across the United States in different federal, state, and local government systems. Up to 70% of employers conduct a background check before hiring, but it is not a straightforward process. With consent from the nanny, most families invest in the criminal background check, but additional checks are also available. Consider these types of checks:
Criminal history. Comprehensive criminal background checks search county, city, state, federal criminal, federal civil, and the sex offender registry. Nannies must submit their addresses for the past 6 years to identify all the locations that need to be checked to ensure a thorough review.
Identity check and verification. This check obtains US address history and confirms social security numbers as well as verifying government identification and eligibility to be legally employed in the US.
Motor vehicle report. Motor vehicle reports provide the dates and circumstances of any traffic violations, license suspensions or revocations, and accident reports. This may be important for a family hiring a nanny to transport their children daily to and from school or other activities.
Drug screening. Some employers mandate a drug-free workplace and require drug testing. The nanny would have to be willing to volunteer for a laboratory-based urine test, with all expenses paid by the employer.
Employment and education. Not all potential employees are honest, and some families may want to confirm their educational and professional backgrounds. Employers, professional licenses, and educational degrees can and should be verified prior to any job offers.
Credit report. Assessing the financial risk of a potential employee can be conducted by reviewing a credit report. Check your state laws to ensure you comply with them, as they vary from state to state.
Civil litigation search. Non-criminal disputes between a potential employee will not show up in a standard criminal background check as these are civil lawsuits filed to resolve money, contract, and other disputes. A civil litigation search can identify the propensity of a potential employee to be sued or to sue others, a potentially important characteristic when hiring an employee to work in your home.
Public web search. You can execute this search by simply inputting the nanny's name in a web search browser and see what information is provided in the results. Does the nanny have a website or public pictures online? How does the nanny represent themselves online?
Many companies offer background check services with prices that range between $20-$75 but be aware of 'instant' results. If a company is providing instant results, they are likely using a single, privately compiled database. To use secure databases and include up-to-date information, reputable background screening companies will need some information about the nanny and between 5-7 business days to complete the research.
Families can pay to run a background check or ask the nanny to run a background check on themselves using a reputable service that complies with the Fair Credit Reporting Act. Nannies can then choose to share the report with potential employers. The US Nanny Association lists nanny background check businesses that are organization members of the Association and thus agree to the Code of Ethics and Professional Conduct.
Why Do Nanny References Matter?
You have found a great nanny – he or she is qualified, confident, and nailed the interview. You are pulling up a work agreement example and ready to dive into the details. Keep your excitement but slow down and invest the time to call the nanny's references.
When you call a nanny's reference, you must be professional and respectful. References are volunteering their time to help a nanny. If references are treated poorly by potential employees, then they are less likely to be a reference in the future and will tell the nanny about the experience such that the nanny may no longer be interested in working with your family. References are not the candidate so do not interview them or grill them. Focus on open-ended questions where they are free to share their experiences. An appropriate amount of time for a reference call is 10-15 minutes and you must thank them for their time.
Many families do not call references, feeling that anyone willing to take the call will only have positive things to say about the nanny. Although this is likely true, hearing the tone of voice and type of answers from a reference can provide tremendous insights. Does the reference readily provide examples and stories, or do they share vague positive statements, "she did a good job." Responses from references can also help fill in gaps in the candidates' performance history and provide deeper insights into the type of nanny work that was completed under the reference's supervision.
Good references are from the most recent childcare work experiences, not from family members or friends. Ideally, the nanny worked for the employer for at least 6 months. If you are provided with a long list of references, focus on the most recent employers who required duties and responsibilities like the job you have available. It is important to know that some companies are only allowed to confirm dates of employment but not comment on employee performance. This can be relevant for candidates who may have worked in larger, franchised childcare settings.
Bad references are people who barely remember the nanny or do not know the nanny well enough to comment on their professional or childcare skills. When you encounter these references, ask them a few questions, genuinely thank them for their time, and move on. Extending a call with a reference who cannot share meaningful insights will only cause frustration for both you and the reference.
A negative reference is different from a bad reference as a negative reference is someone who worked with the nanny and can provide insights into their professional and childcare skills. Negative references may provide useful insights; however, they may also be exaggerating or remembering events incorrectly. Ask the nanny for additional references and if they are not available, then the nanny may not be the best fit for your family. If additional references are available, use your best judgment to assess both good and negative references.
Some nannies work for families that require a non-disclosure agreement and for privacy reasons, these families do not allow the nanny to disclose any information about their work. While genuine, most nannies who work with high-net-worth families have a career that built up to this station filled with positive references. Be wary if a nanny with only a few years of experience claims they cannot provide any references because they signed a non-disclosure agreement. This may be true, or it may be an attempt to conceal a lack of positive references.
Questions to Ask the Nanny's References – About the Nanny Job
Every family employer is unique, so it is helpful to understand the job and duties that were valued by the reference. Context can be important and can help you understand the insights being shared. A reference may share that the nanny communicated daily by text, but you are looking for someone who is more independent. Asking a follow-up question like, "was it your preference to be updated daily or was the nanny reaching out every day with questions?" can provide powerful insights.
The response to the follow-up question may show that the nanny was flexible and sent a daily text to reassure a worried mother versus sending texts asking questions about what to do with the children when rain interrupts outside playtime. Here are some potential questions to ask:
What type of childcare services did the nanny provide?
How long did the nanny work for you?
How many children did the nanny care for and what were their ages?
Did the nanny drive your children to activities and if so, were you comfortable with her driving skills?
Was the nanny allowed to let the children watch television or use screen time?
Did the nanny provide snacks or meals and if so, what food did the nanny serve?
How did you and the nanny communicate with each other? Did you talk during transitions, have a written message center with daily summaries, text or email, talk on the phone?
How often did you communicate – daily or just to manage changes in the schedule?
How much independence did the nanny have in this role regarding the schedule, planning activities, and ways to care for the children?
What type of training did you provide the nanny?
Questions to Ask the Nanny's References – About the Nanny's Performance
References can share a lot of information about a nanny's engagement with the children, initiative to implement dynamic play, and how satisfied the nanny was in their chosen job. These insights can help you understand how well the nanny would fit with your family and childcare needs.
What was the nanny's role within your family?
What did your children say about the nanny?
Did the nanny always arrive to work on time? Did the nanny seem excited to be at work?
What types of games and activities did the nanny do with your children?
Was the nanny reachable when you contacted her during working hours?
Can you share a story about a difficult situation that was handled well by the nanny?
Can you tell me about a time you think the candidate could have handled a situation better?
Did the nanny have to handle an emergency such as an injury, while caring for your children. If so, can you share what happened and how the nanny managed the situation?
Did you end the position or did the nanny provide notice? If the nanny left the position, how much notice was given?
Would you hire the nanny again if you needed a nanny and this nanny was interested in working for your family?
Nanny Reference Questions – Questions NOT to Ask
Being an employer means your home is a workplace. The Equal Employment Opportunity Commission (EEOC) prohibits discrimination based on the following: race, color, religion, sex (including gender identity, sexual orientation, and pregnancy), national origin, age, or disability. To be an equal opportunity employer, you cannot ask a nanny if he or she has children of their own or plans to have children in the future. It is okay; however, for a nanny to volunteer they are a nanny mom or that they are planning to have their own children. To be an equal opportunity employer, you cannot ask a nanny if they are a citizen from another country, but you can ask a nanny if they can provide documentation to legally work in the United States.
Chapter 13: Nanny Work Agreements
Many nannies and families are reluctant to have a work agreement (or employment contract). After all, we all hate paperwork and if you have a good relationship, you are understandably hesitant to rock the boat. Also, many are afraid of formal contracts, worrying it could limit flexibility.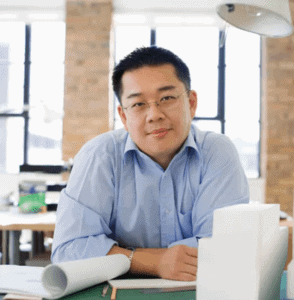 I use a work agreement template to help me write the job description shares Linh L. from Portland. The structure allows me to think through and write down the job duties. I share a drafted work agreement with the top candidates, so they can read and review the requirements, schedule, and compensation.
Taking the time to draft, agree on terms, and sign a work agreement can protect both parties. Even more importantly, it can ensure everyone has the same expectations. Confusion between a family and nanny is reduced when everyone is clear on the responsibilities. A too-informal work arrangement can cause confusion whereby, a well-written agreement can provide clarity and make disputes easier to solve amicably. Setting expectations and guidelines at the beginning of a working relationship will create a foundation for success.
What is a Nanny Work Agreement?
A work agreement is simply a written document that specifies the relationship between an employee and an employer including expectations and compensation. While it can be beneficial, you are not required to use a lawyer to write and review a work agreement. You can create a document that when signed by both parties, it is a legal contract. The employer made an offer that was accepted by the employee. Of course, the agreement can range from an outline to several pages. The most important thing to remember is to be clear about what is expected and how much the position pays as well as the hours. This emphasizes the essential elements to the arrangement. It will ensure the nanny earns compensation for overtime.
Components of a Nanny Work Agreement
Work agreements should always include some basic information. First, the names of the childcare provider and the family as well as their addresses and an emergency contact in case the parents cannot be reached. The agreement can start with the job description including the days that will be worked and number of children. Take time to list out all job responsibilities and specific duties. For example, is the job solely about childcare or will there be household or pet care duties? Next, ensure the pay rate including any benefits, expense reimbursement and vacation or sick days are included.
Most work agreements include a confidentiality clause or a non-disclosure agreement (NDA) to protect the family's privacy. The exact wording may vary for each family and/or state but the intent is that all information the nanny knows or sees is confidential. The agreement is that the nanny will not disclose any confidential information to anyone. This protects the family from the nanny posting photos of the children on social media, sharing private information with their friends, or discussing private family details publicly.
The work agreement should also cover the house rules for the children. If children are allowed electronics, what content is approved? Video games, online web browsing, and television all have content that may not be age-appropriate for a child. Finally, document any special considerations or needs. Is the child on a special diet or are their behavioral considerations that need attention?
Make sure the work agreement addresses any special circumstances in your home. For example, if a parent works from home and has information that could be considered private or confidential, a privacy policy may be needed in the event the nanny overhears information while performing her duties in the home.
Download Free Nanny Work Agreement Examples
As every family is unique and each position may have different responsibilities, work agreements protect both families and nannies by clearly communicating expectations and helping to structure a conversation about the job. You can download free nanny work agreement examples including a special version for live-in nannies. These examples are provided to inform parents, nannies and lawyers about nanny industry-specific considerations. As each state has its own laws, these examples are not guaranteed to meet any state legal requirements and should be reviewed by a local lawyer. Here are a few tips to include in work agreements so you can get started.
Full-Time Childcare Providers. Full-time childcare comes in many forms including weekly care for young children while parents are at work, summer care when children are out of school, families needing overnight care, and vacation care at a resort. Care may be needed for one or more children making each of these positions unique. The childcare requirements will likely involve physical care, academic or activities, and logistics. Additional responsibilities may include light housekeeping, transportation, and/or meal preparation. The agreement should include the compensation (hourly rate), benefits, mileage reimbursement (56¢ per mile in 2021), hours, vacation, and tax management.
Family Assistants and Live-In Nannies. Family assistants and live-in nannies will have additional considerations including household management and errands, possibly adding pet care, travel with the family, overnight care, and other considerations. The agreement may include a guest policy, require confidentiality, and vaccinations, as well as use of family equipment and amenities such as a car, pool, or recreational areas.
Prepare to reasonably negotiate with the nanny remaining focused on the goal to ensure both sides are comfortable with the job requirements and compensation. By evaluating the job responsibilities, skills of the nanny, and wages in the local area, you are ready to thoughtfully discuss wages and benefits. During the interview, learn about the nanny's training and certifications as well as previous experience to understand why they may be seeking higher than average pay. Share the results of your research on pay for additional responsibilities such as caring for groups of children or taking on family assistant or household management tasks. Finally, be willing to listen and remember the goal of negotiating is to ensure both you and the nanny are comfortable with the compensation.
Each state has its own laws, and some cities have minimum wage requirements for local workers. Work agreements should have a section dedicated to at-will employment, performance reviews and how departures will be managed.
You can download an example nanny contract that includes all the elements needed to hire a part-time nanny, full-time nanny, live-in nanny, overnight nanny, or a newborn care specialist. The example covers nanny job duties, compensation, benefits including nanny training and so much more. You can download the nanny contract example as Word (.doc), Adobe (.pdf) or .pages file. The file is unlocked so you can modify, edit and delete. The US Nanny Institute is providing this example to educate parents, nannies, lawyers and others about the unique considerations for in-home childcare. The US Nanny Institute is not responsible for any edits or modifications. The US Nanny Institute recommends a local lawyer review any contract between parents and nannies to ensure the agreement meets all federal, state and local laws.
The Works – Nanny Contract  Example – Word |  Doc 
The Works – Nanny Contract  Example – Adobe |  PDF 
The Works – Nanny Contract  Example –  Pages
Performance and Work Agreement Reviews
The work agreement should include when performance reviews will occur. The purpose of a performance evaluation is to encourage open communication and provide useful feedback about job performance, to facilitate better working relationships, to provide a historical record of performance and to contribute to professional development.
In addition to performance reviews, the work agreement should be reviewed and updated at least annually. If the job changes in scope with the birth of a new baby, addition of pet care responsibilities or a change in hours worked, the work agreement should be updated in a timely manner to incorporate these additional responsibilities.
What are Guaranteed Hours?
Guaranteed hours are specific hours that you guarantee that your nanny will be paid for, so the nanny can rely on a consistent paycheck. A guaranteed hours clause applies to circumstances where a family chooses not to use their nanny during her regularly scheduled hours. If you guarantee that your nanny can work 30 hours a week with your family, but sometimes you don't need the nanny for all of those hours, you still pay the nanny for those hours worked, regardless if the nanny works them or not. The guaranteed hours benefit only kicks in when the nanny is willing and able to work, yet the family for any reason decides that nanny services are not needed. Guaranteed hours do not apply when the nanny is unable or unwilling to work.
Guaranteed hours apply when they are included and defined in a work agreement. Guaranteed hours generally apply when the family is on a vacation that does not include the nanny, when visiting family wants alone time with the children, a parent returns home early and chooses to dismiss the nanny early, and other times when a nanny is schedule and able to work but the family chooses not to have the nanny work.
Guaranteed hours do not apply when the nanny chooses not to work, and the nanny does not have any paid time off available. If your work agreement provides for five (5) sick days and the nanny must take a 6th day off from work, the time off is unpaid. If the nanny asks for additional vacation days having used her allotment, guaranteed hours do not apply, and the additional vacation days are unpaid. The work agreement should clearly define when and how guaranteed hours will be applied.
Chapter 14: Nanny Trial and Orientation

Before hiring a nanny, many families have a nanny play date also called a working interview, so the nanny and children can meet one another before the family decides to offer the position and the nanny decides if they want to accept the position. This interaction should not be longer than 1 hour with the goal of the nanny and children meeting each other and perhaps engaging for 30 minutes together.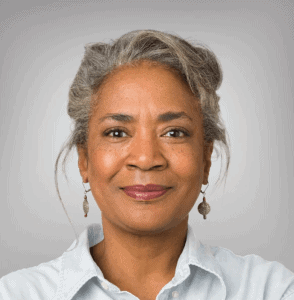 It's important to me that my children are comfortable with the new nanny, so I like to have them meet each other before offering a nanny the position, shares Karen from Detroit. My kids want to be a part of the hiring process and I want my children to know they can tell me about their experiences with a new nanny.
Pre-Job Offer Nanny and Children Introduction
Create a comfortable, normal environment such as the home or a local park and let the nanny play with or engage the children. Your job is to observe. Does the nanny enjoy it? Is the nanny engaged and listening to the children? Does the nanny seem confident or hesitant? How are your children responding? Does everyone seem comfortable? Are the children comfortable? If your child throws a block across the room, does the nanny gentle correct the child's bad behavior or let it go unnoticed?
Nanny Trial and Orientation
Nanny trial periods and orientations allow the family to show the nanny how they communicate with the children, their expectations for the children, and how they interact with the children. The nanny can learn morning routines, meals and snack preparation, and naptime sleep routines through shadowing. The nanny can better understand the family's needs, learn the house rules, and gain insights into the family dynamics.
The orientation is a great time to discuss milestones. You must tell the nanny how you want the nanny to communicate (or not) the first laugh, first crawl and first steps. Most parents want to experience the milestone first and thus many professional nannies will not tell a parent if the baby takes their first step. Instead, the nanny asks the parents if they notice the baby is getting ready to walk. This allows the parents to experience their child's 'first'. However, some nannies will send you a video or photo of the 'first' if it occurs while you are not with the child. Think about the experience you want and then ask the nanny to create that experience for you.
By working together for a day or two, and letting the nanny supervise the children on their own for a few hours, the family and nanny can ask questions to learn more about each other as well as ways to execute the duties associated with the job.
Some nannies and families agree to work together for a few days to get to know each other better before signing the work agreement. Others have an orientation after signing the work agreement and making a firm commitment to each other. Whether it is a nanny orientation or a nanny trial, working for a family for several days can help both the family and nanny make a confident choice about working together.
If a nanny is shadowing, getting oriented, or supervising your children, they must be compensated for their time. Nanny candidates or new hires must be paid at an hourly rate during orientations and trials. This investment should be scheduled so that both the nanny and family are prepared to make the most of the opportunity to collaborate and communicate expectations and preferences for a successful working relationship.
Live-in nannies may move into the home for a two-week trial prior to committing to the family full time. If a nanny is flying from out of state for a live-in position, the family pays for the airfare, travel expenses, and allows the nanny to stay in the nanny quarters for the duration. This trial period can help the nanny, parents and children ensure the job is a good fit for everyone prior to moving in permanently. During this type of trial, the live-in nanny should be provided room and board plus an hourly compensation.
Paid trial periods help assess fit with a family. Put a note in your calendar to check in between 6-8 weeks to determine if the nanny is working out. You can ask the children what they think, how they spend their time with the nanny, and what they like or do not like about spending time with the nanny. You can ask the nanny how they feel it is going to address any questions or concerns. If you have cameras in your home, checking in during the day or playing back video can help you understand how the nanny is performing their duties once they have become comfortable and accustomed to their job.
Chapter 15: Payroll, Taxes and Insurance

Hiring a nanny requires a family to become an employer, pay taxes, and extend their insurance coverage to include a domestic worker. There are countless service providers able to automate and help with these tasks. The US Nanny Association lists payroll businesses on its website that are organization members of the Association and thus agree to the Code of Ethics and Professional Conduct. It may sound complex but legally employing a nanny does not have to be overwhelming.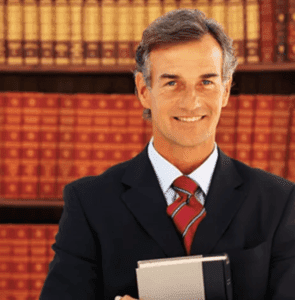 The Nanny Tax is a hot topic as Laura Saunders reports in the Wall Street Journal article, You're Not the Only One Who's Not Paying Your 'Nanny Tax'. One economist estimates that only 5% of Americans who should be paying the 'Nanny Tax' are doing so and recently, a number of prominent Americans have been caught.
How to Pay Nannies and Taxes
If you compensate a household employee, in this case, pay a nanny more than $2,300 in 2021, then you are a legal employer, and the nanny is a household employee.
Household employees are not independent contractors. Families that misclassify their nanny as an independent contractor by providing a Form 1099 can be charged with tax evasion. Fines for avoiding nanny taxes are significant, averaging between $25,000 to $100,000 and could include jail time. Not only do you risk legal consequences, but not paying a nanny legally denies the nanny a credit history, paystubs that may be required to rent an apartment or purchase a car, and cheats them out of social security and unemployment benefits.
Get a federal and state EIN. A Federal Employer Identification Number (EIN) is obtained by visiting the IRS website. You then use the federal EIN to obtain a state EIN, when required, from the appropriate tax agency in your state.
Check the nanny's eligibility to legally work in the United State. Complete IRS Form I-9, the Employment Eligibility Verification form, within 3 days of hiring your nanny and keep copies of the government-issued identification(s) for your records. The nanny should provide a social security number or Individual Taxpayer Identification Number (ITIN).
File a New Hire Report and Submit for an Unemployment Number. States require that all hires are reported and there are time limits mandated by each state. Visit your state's local employment website to understand how many days are allotted to report a new hire, the process to file a new hire report, and how to get an unemployment number for the employee. The unemployment number is required to pay unemployment tax.
Have the nanny complete a Federal W-4 form and the corresponding state income tax withholding form if you live in a state with income taxes. The form is also known as the Employee's Withholding Allowance Certificate and is needed to determine tax withholdings.
Calculate the taxes owed based on the nanny's gross pay. Federal and state tax requirements are provided in IRS Publication 926.

Taxes withheld from the employee include Social Security and Medicare taxes (FICA) as well as federal and state income taxes
Taxes paid by the employer (family) include Social Security, Medicare taxes (FICA), federal and state income tax, and state unemployment insurance.
Your tax obligations will vary depending on your state as not all states have income tax while other states require additional taxes be withheld such as disability or workman's compensation.
Live-out nannies are legally required to be paid minimum wage and overtime rates for hours worked over 40 in a 7-day period. Live-in nannies must also be paid minimum wage and in some states, like Massachusetts, are also entitled to overtime.
Set up a payroll and documentation process that complies with Federal and State Labor laws. It is the employer's responsibility to ensure the nanny receives a W-2 form by January 31st of each year. In addition to filing a W-2, you will need to file a W-3 form to the Social Security Administration by February 28th of each year.
File taxes. Typically, you will need to file state tax returns quarterly, but some states require monthly filings while others accept annual filing. Check the requirements for your local area. You can learn more from the 2021 IRS Household Employer's Tax Guide.
Benefits of a Payroll Service
If searching state laws and paperwork is not your gig, consider using a payroll service. Many providers are available that can help with weekly or monthly payroll. Payroll services will prepare pay stubs and year-end tax forms to help ensure you are compliant with federal and state labor laws.
Fees for payroll services vary and often include a set-up fee of around $100. Services can include filing new employee forms, calculating and withholding deductions, automatically processing earned wages through direct deposit, and compiling tax forms. Reputable payroll providers charge between $75-150 per month for family employers and small businesses.
Flexible Spending Accounts
If your employer offers a Flexible Spending Account (FSA), you can set aside up to $5,000 of your pre-tax earnings to pay for childcare, including nanny wages and taxes. Depending on your tax rate, an FSA contribution can shave up to $2,300 a year. If you qualify, you can claim the Tax Credit for Child or Dependent Care. This deduction, depending on your tax rate, can save between $600 and $1,050.
Do You Have Enough Insurance Coverage?
You likely invest in auto, homeowners, and other types of insurance to protect your family and finances. Now that you have a domestic employee, or a nanny, working in your home, you should consult a reputable insurance agent. Here are a few things to review with an insurance specialist.
Liability Insurance. Homeowners' liability insurance provides coverage for bodily and personal injury inside your home. Depending on the policy, persons injured while working in the home will not be covered. Personal umbrella policies provide additional insurance to your homeowner's policy.
Worker's Compensation. If not already required by your state, consider investing in worker's compensation in the event your nanny gets injured on the job. Worker's compensation plans can protect your family financially as well as provide benefits to an injured nanny. Without a worker's compensation policy, you may be personally liable for any damages sustained by the nanny working as your employee. Common injuries include falls, dog bites, and cutting food.
Auto Insurance. If the nanny is going to drive your car, add them to your insurance policy. By having her on the policy, if the nanny is in an accident, the policy will cover the damage. If the driver is not listed on the policy, the insurance may not pay the claim.
If the nanny will be driving the children in their personal vehicle, you should pay a mileage reimbursement to cover gas, insurance, and maintenance. It is appropriate to ask about their insurance coverage and if you want additional coverage, including medical cost coverage for passengers, it may be appropriate for you, the employer, to provide additional funding to cover the extra insurance. The nanny should also inquire about converting the insurance from personal use to business use as laws vary by state.
Health Insurance. Providing health insurance or compensation to support a nanny's ability to pay for health insurance is an increasingly popular benefit. As an employer, you can contribute funds to a private health insurance plan or enroll your nanny in a policy, paying the bill directly to the health insurance company. Some families set aside a dedicated amount each week or month from each paycheck to put toward health insurance. There are many ways to help your nanny with the increasing costs of health care coverage but remember their medical information is private and you are not entitled to any doctor or medical information beyond the monthly bill.
Renters Insurance. If you have a live-in nanny, they may need a renter's insurance policy to cover their private property. They should be aware that as an employee, their possessions may not be covered by your homeowner's policy in the event of a break-in and theft or fire.
Continue to Chapters 16-20…